Dave Liebman (flute), Jerry Goodman (violin), John McLaughlin (acoustic guitar), Charlie Haden (double bass), Billy Cobham (drums), Airto Moreira (percussion), Badal Roy (tabla) and Eve McLauglin (tanpura). From the album My Goal's Beyond (1971).
This album is the third as a leader of guitarist John McLaughlin, constant pioneer in search of exciting musical adventures. Side one is made of two tracks consisting of long jam sessions immersed in Hindu sonority as a result of his and his wife Eve recent conversion in disciples of the guru Sri Chinmoy. The themes are a union of Indian rhythms with saxophonist and flutist Dave Liebman bringing his mastery in jazz, Jerry Goodman improvising with his violin and McLaughlin shifting with his acoustic guitar between jazz and Hindu music. In addition, Charlie Haden acts with the precision of a metronome, drummer Billy Cobham unleashes a torrent of creativity, Airto Moreira excels with percussion, Badal Roy plays tabla and Eve McLaughlin tanpura.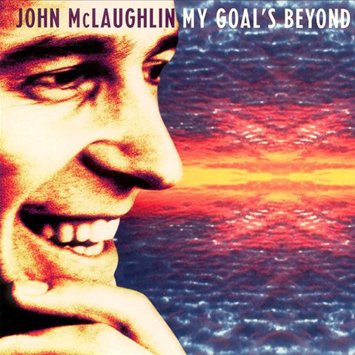 Album cover
The tabla are two percussion instruments similar to small drums beaten with hands from India and used in traditional and popular music since the 18th century. It can be performed as a rhythmic accompaniment or as a soloist.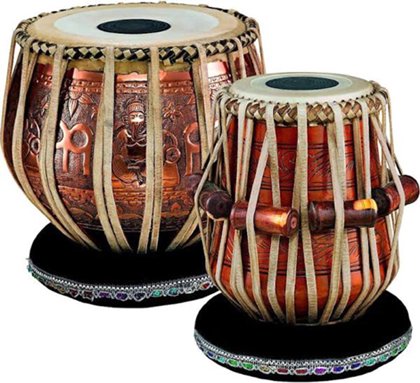 Tabla
The tanpura is a plucked string instrument also born in India that consists of a lower part similar to a large pumpkin that serves as a sounding board from which a wooden mast rises, and has four strings. It doesn't play any melody, but it's used as a support with fixed notes for the other instruments sounding as a continuous loop throughout the piece, and acting as a reference point to keep the musicians focused on compositions without scores.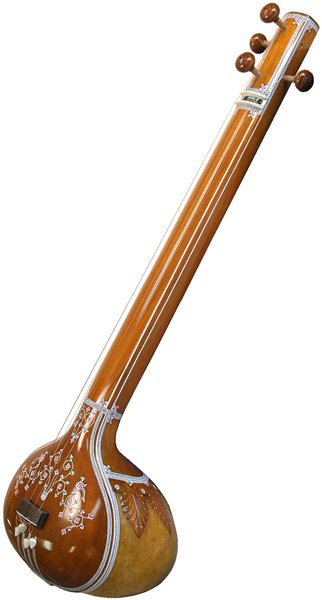 Tanpura
The result of the diverse combination shown in these two tunes is of extraordinary beauty. On side two he continues with the acoustic guitar, this time playing eight jazz themes on his own. My Goal's Beyond is considered a milestone in the history of jazz acoustic guitar and McLaughlin's career. He proved to be very brave recording with acoustic sound in Jimi Hendrix and Led Zeppelin full swing.