A Social Call
Jazzmeia Horn (vocals) with the WDR Big Band. From the album A Social Call (2017).
In 2008 Jazzmeia Horn received a students music award from the Downbeat magazine, high school level. In 2009 she moved to New York, got a scholarship and joined the School for Jazz and Contemporary Music at The New School university, where she completed an intense four-year apprenticeship. In 2010 she formed a group with her schoolmates keyboardist Javier Santiago, electric bassist Nadav Lachishe and drummer Cory Cox, and won the Downbeat Vocal Jazz Soloist award, undergraduate level. In 2012 she also won the Rising Star award from the Sarah Vaughan International Jazz Competition, and in 2013 topped the same contest and the Betty Carter Jazz Ahead Program.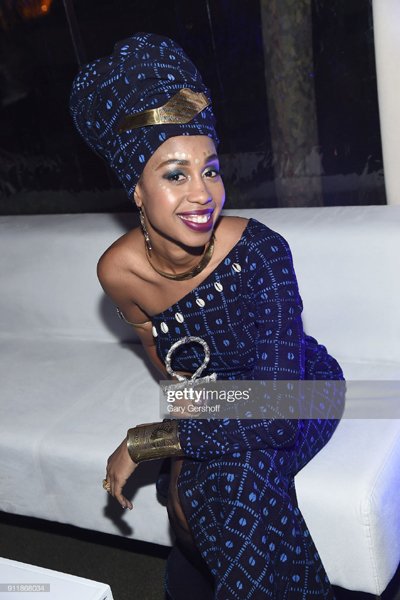 Meanwhile she launched her professional career singing with musicians such as singer and pianist Johnny O'Neal, saxophonist Billy Harper, saxophonists and flutists Vincent Herring and Frank Wess, trombone player and record producer Delfeayo Marsalis, guitarist Peter Bernstein, pianists Junior Mance and Ellis Marsalis, and pianist and organist Mike LeDonne. She also began participating in international jazz festivals and performing in important clubs and music halls such as The Jazz Standard, Zinc, Metropolitan Room, Birdland, Ginny's Supper Club, Smalls Jazz Club, Jazz Gallery, Lenox Lounge, Blue Note, The Red Rooster, Minton's, Dizzy's Jazz Club CocaCola, The Apollo, Bill's Place and The New Jersey Performing Arts Center.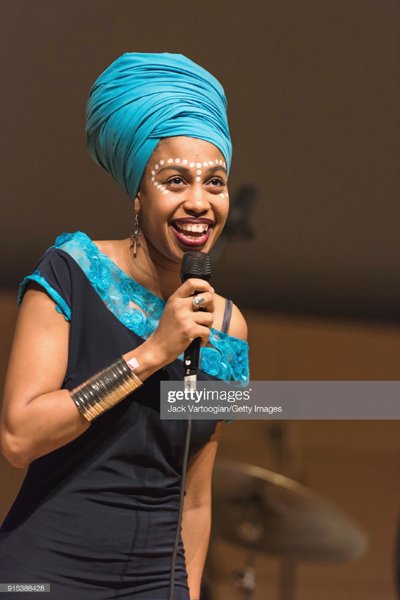 In 2014 she toured England, France, Austria and South Africa. Horn shows her pride in her culture and ancestry by wearing African self-made clothes and turbans. In 2015 she received the 16th Annual Central Brooklyn Jazz Consortium's Young Lioness Award. However, her definitive conquest came when she won the 2015 Thelonious Monk Institute International Jazz Vocals Competition, and as a result she was hired by Concord Records, and the Prestige label, a division of Concord Music Group, released her first album A Social Call (2017). In it we can find music for different generations, from black spirituals, rhythm and blues or jazz standards, showing a humanistic vision and an unusual social commitment.

The Peacocks
Jazzmeia Horn (vocals) with the WDR Big Band. From the album A Social Call (2017).
This tune is really beautiful!
© Prestige Records