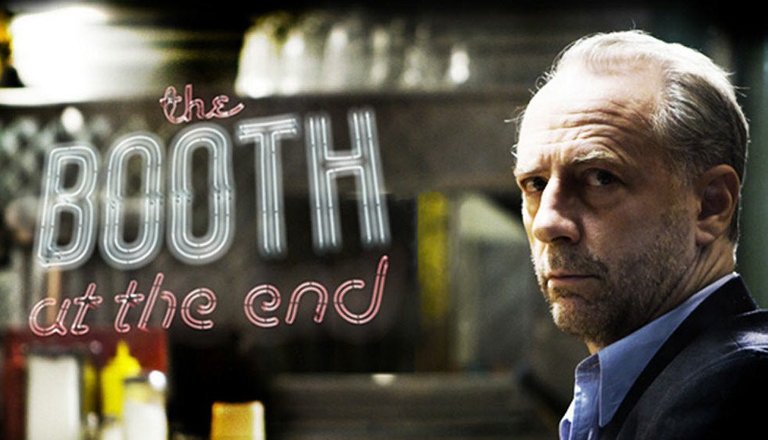 What would you do if you could have anything you wanted, but for a price? The suspenseful little series The Booth at the End invites us into the lives of people desperate for change at any cost...
Xander Berkeley plays the mysterious figure known as a "fixer" the type of man who makes things happen. Ensconced at - you guessed it - the far end of a diner, he holds court for a motley crew of people in need. However nothing in this life is free, and every request requires a deed to be done in return...


I first found this series on Hulu and was delighted to see it available again for streaming or download on Amazon Prime Video. I would LOVE to see Apple pick this show up again and breathe new life into it on Apple TV+ make it so, Tim Cook!
Now, this show may not be for everyone. it's a slow burn, that makes you want to see what in the world will happen next. I think it speaks to wonder we all had as kids of finding a magical lamp and getting three wishes from a genie. Is it a treat or a nasty little trick? The only way to find out is to make a deal that may change your life for better or worse. Are you ready to take your seat in The Booth at the End?

If you liked this post, you can also check out my most recent articles:
Thanks for your support!
Join Actifit and earn AFIT tokens while staying active.