It has been an interesting last four days. I've been staying at a relative's place in Taipei, Taiwan, and for the last four days we have been on a road trip to the South of Taiwan, to Kaoshiung and Kenting.
Relaxing isn't the right word to describe it, because we were traveling with my niece-in-law, who is just about two years old. Very cute, and very exhausting. She also just discovered Baby Shark, so you can imagine how our car rides went for the most part.
"Play the loud baby shark do do do!!!"
Having just recovered from the baby shark fever back in New York, this was exactly the worst thing to happen to my sanity.
There's a playlist on Spotify that collected all the various baby shark flavors. Original, 1.5x speed, lullaby, electronic/club remix, and metal, which is actually kind of fun to listen to. The niece only likes the original though. And the 1.5x. I think I listened to it so much that I think I've been brainwashed into liking it. Do do do do do do do...
Anyway, our trip pretty much revolved around her. Whew, she is full of energy. It did make the times when she was peacefully napping that much more valuable.
Kaoshiung
The first day we spent four hours or so to get to Kaoshiung. We made a few stops that weren't that interesting and actually prevented us from exploring a better attraction but no big deal. Here's a few random pictures.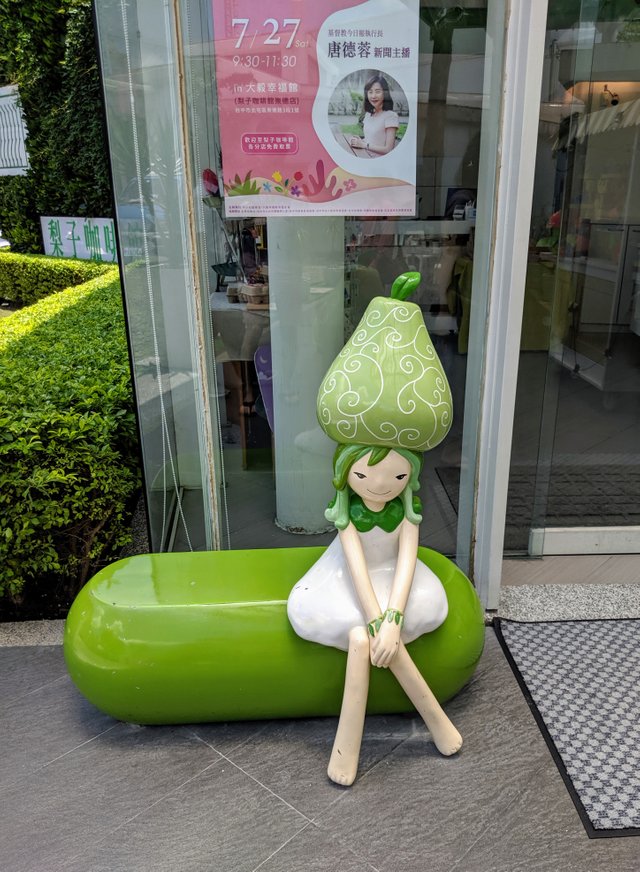 Pear Cafe. The place is shaped like a pear too and has a sandbox for playing. Was too hot for that though.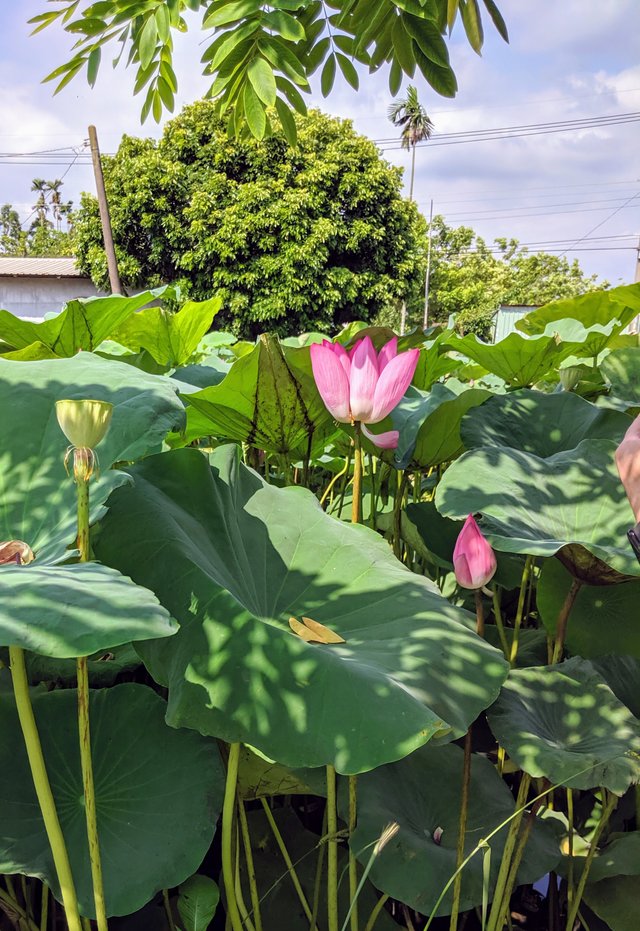 Lotus flower. We drove to an out-of-the-way flower field, took some pictures and then left. Such a hot day.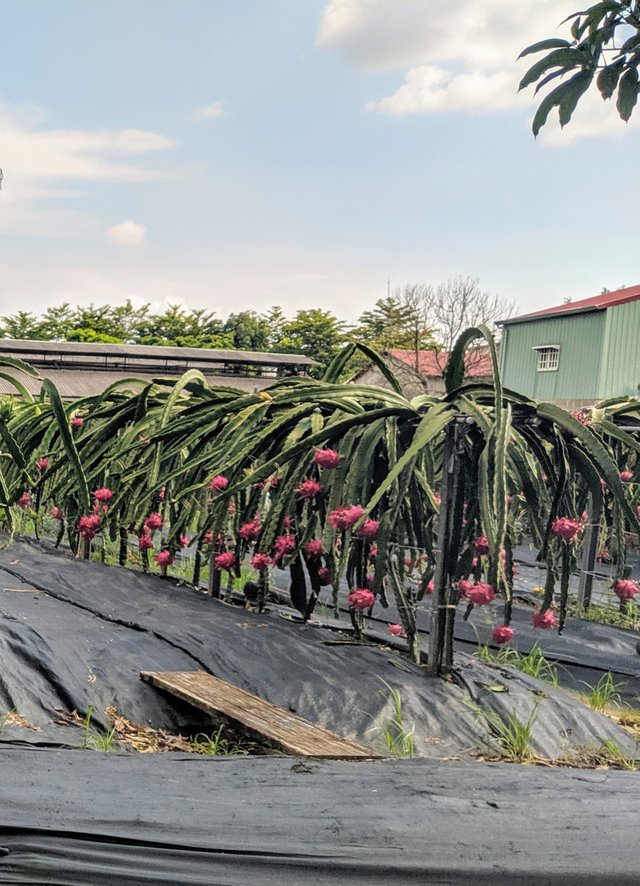 Dragonfruit Tree.
There was one restaurant though when we arrived that was just amazing. And very affordable. Fresh sushi. I just got the rice bowl with the sashimi.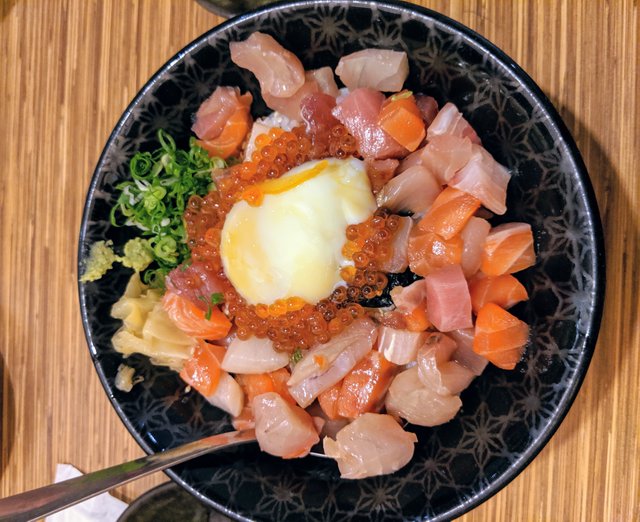 So good.
After we got one of those rare times alone and we ventured to the nearby night market. It was crazy crowded so we didn't actually spend much time there. But enough to soak in the atmosphere I guess.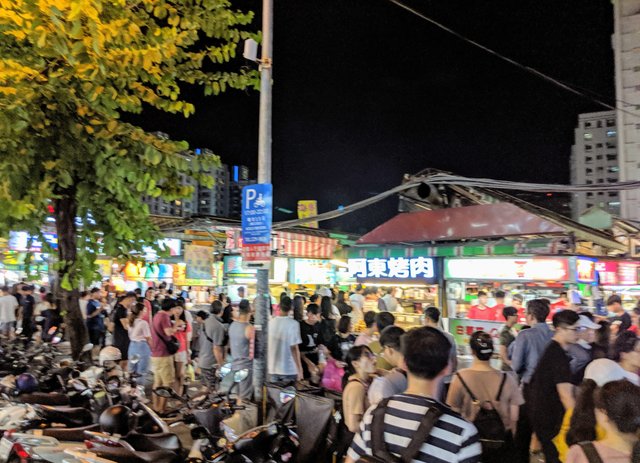 Rows and rows of stalls and people...
I ended up getting a USB cable that I needed. Yeah, these kind of places sell pretty much everything.
Kenting Day 1
The next day we drove to Kenting, which was about to hours or so. We dawdled around until the place we were staying was ready, and after meeting up with other folks, we went to the nearby Baisha Beach.
That day had highly variable weather in terms of sun, clouds, and rain. Thankfully we did not catch a downpour. That day the waves were particularly violent but it was nice to catch the breeze and feel the sand and warm water on my feet.
You can see there's some dark clouds looming in the distance...
The niece was pretty terrified of the water, but after a little bit warmed up to approaching the water. After a few dips in the water she was enjoying it very much until one bad wave ruined the fun. That was about when we wrapped it up to head back to rest up a bit.
Here's a picture of where we stayed. A very beautiful location.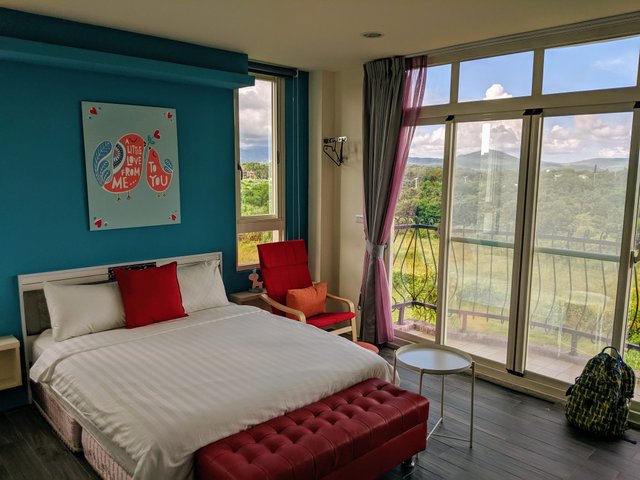 Altogether we were four families staying in the same B&B. Eight children total. A madhouse. Although I mostly avoided that. The host was nice enough to let us cook and we cooked a very large meal, had some beers, and listened as the others reminisced on old times (this was a reunion trip of sorts).
And this is getting long, so to be continued! As an aside, I'm still keeping the pulse on some things when I have the downtime. Though it's certainly weird being in a completely opposite time zone.