"The Anti-Communist Manifesto"
Chapter Seven: The Civilian Population
Extract:
"Only the fatherland or the motherland cries you
can see that the average citizens start caring about the
political situation of their own nation. Unlike other
political movements, if you are not on our side you are
not necessarily our enemy unless you collaborate with
our foes. We shall be friendly with people who are not
interested in politics in order to build real friendships
with average citizens and also make our movement
more popular amongst the general population (It is
great free publicity!). Read "Democracy the God That
Failed" written by Hans Hermann Hoppe in order to
see that private law communities and physical removal
are in fact viable, peaceful and effective alternatives
against the radical left! Indeed, this chapter will be a
guide on how we should treat the average population
after we liberate the country from the Marxist-Leninist
threat.
As for economic policy our regime shall apply the
policies written in "Human Action" by Ludwig Von
Mises and literally nothing that comes out of Karl
Marx's "Das Kapital" should ever be applied. No
matter if the regime we establish is a minarchist state
like the one that is being established in Liberland, a
military dictatorship based on Augusto Pinochet
Ugarte's regime in Chile or a republic based on the
United States of America's (USA) constitution; the
economic policies should be the same (REAL
LAISSEZ-FAIRE FREE MARKET CAPITALISM
SHALL BE ESTABLISHED FOR THE FIRST TIME,
WE NEED TO GET THE STATE FULLY OUT OF
THE ECONOMY IN ORDER TO ACHIEVE
THAT!).
Our regime shall leave productive members of
society well protected by police, the military or by
themselves (THE RIGHT OF THE PEOPLE, TO
KEEP AND BEAR ARMS SHALL NOT BE
INFRINGED!). By having extremely harsh penalties
for criminals like rapists, pedophiles and murderers we
can disincentivize crime (Privatized work camps or
capital punishment are fully acceptable punishments).
All drugs shall be legal since the war on drugs is a
total failure and the repressive apparatus of the state
shall only be focused in defending property rights,
hunting down possible Marxist-Leninist guerrillas and
in establishing positive foreign relations with the
current world powers. Blockchain technology shall be
used in order to make sure that corruption is inexistent
in the government, as all transactions of public funds
would be visible and stored forever for everyone to see
(THE DEATH PENALTY SHALL ALSO BE
APPLIED FOR CORRUPTION CASES!).
We should fully reject left-wing globalist
organizations of all kinds, either if they are run by
states or by private institutions. Our nation shall be
sovereign and we shall resist any attempt to destabilize
our regime or reduce our national sovereignty. Indeed,
we must make sure that the population is proud of
being born in our country and is willing to defend it to
the grave if necessary. There shall be NO mandatory
military conscription unless in situations where the
regime faces CREDIBLE threats to its very own
existence. We shall be guided by a sense of justice and
equality under the law, but treason shall be punished
with public execution in order to make sure that the
population knows that it is not tolerable to go against
your own country (Also all our enemies shall be
monitored and spied on, in the worst case scenario we
shall purge them in the quickest and most efficient
way possible! If you wish to have free speech as a
policy and let your enemies communicate you must
make sure that they don't organize and they shall also
be most likely treated like second-class citizens; since
they are a threat to all the productive members of
society).
We shall promote social media platforms like
Steemit, Bitchute, Minds, Gab and similar alternatives
as much as we can in order for the general population
or the members of our organization to post right-wing
content without risk of being possibly censored
(YouTube, Facebook, Instagram, Twitter and similar
platforms sell your private data, are managed by the
radical left and aren't good choices to generate
revenue if you publish right-wing content). In the
name of "hate speech" most centralized social media
platforms will probably censor this manifesto if it ever
becomes popular. It is also important for the members
of our organization to use virtual private networks
(VPS), cover their laptop's cameras with electrical
tape, use Brave Browser instead of Google Chrome
and communicate using Keybase or ProtonMail in
order to ensure the highest level of privacy possible
(ENCRYPTION IS KEY, NO PLACE IS REALLY
SAFE FROM GOVERNMENT SURVEILLANCE IN
THE INTERNET NOWADAYS!).
Most Post-Soviet states are examples to follow in
what shall be done after liberating a nation from a
socialist dictatorship, either a rebellion or a revolution
is a valid alternative against the Marxist-Leninist
cancer. Indeed, the ends truly do justify the means in
our case since right-wing dictatorships are neither as
tyrannical nor do they spread hunger as much as leftist
totalitarian regimes do. We shall get most of the
population on our side by giving as much public
speeches as possible, explaining our capitalist doctrine
in detail to the masses and being a right-wing populist
movement in the right sense of the term (WE SHALL
ACTUALLY DELIVER WHATEVER WE
PROMISE!). We should also create the first
"Capitalist International" where right-wing authors,
economists and politicians from all over the world
may join to spread their ideas, their own experiences
and organize our movement globally.
We shall also emphasize in ecological issues since
true nationalists care about how nature is being
affected by the extraction of natural resources or the
manufacturing of goods (Indeed we shall promote tax
breaks for any enterprise that almost doesn't pollute
and eliminate all taxes or tariffs in solar panels and
similar sources of electricity (OUR TAX RATE
SHALL BE ONE OF THE LOWEST IN THE
WORLD IN ORDER TO MAKE OUR NATION
COMPETITIVE)). We could in fact even set voluntary
contributions to fund our regime (Since they would be
voluntary, they wouldn't be specifically considered
taxation/extortion. Also, our regime could be funded
by cryptocurrency donations (I advise you to check
decentralized digital currencies like Bitcoin (BTC) and
Ethereum (ETH), THE BEST PART IS THAT IF YOU ARE SMART YOU CAN EASILY AVOID TAXATION/EXTORTION, SOMETIMES YOU CAN EVEN LEGALLY ELUDE PAYING "CONTRIBUTIONS"/THEFTS)).
Our regime should back up its funds in gold,
silver, international fiat currencies, voluntary
contributions and cryptocurrencies. We can follow the
example of Panama and the Special Administrative
Region of China known as Hong Kong and get rid of
central banking, in order to go back to the gold
standard. As any serious economist acknowledges
Keynesian economic policies don't work at all and are
unsustainable due to irrational public spending, an
expansion of government interventionism in all
spheres of society, the constant accumulation of public
debt that is impossible to pay off, the destruction of the
free market with high tax rates and infinite regulations
(Which installs corporatism, also known as "crony
capitalism" (An oxymoronic term)) and the inevitable
bankruptcy of the state as the collapse of the whole
social system is just a matter of time. Welfare states
are only created for the welfare of the state and of
parasites who decide to live off the labor of others
(Keynesianism and socialism work for those that
don't). In such a system savings and investments are
not truly promoted, instead unnecessary consumption
is the only alternative left for citizens who don't wish
the fruits of their labor to be devalued (Look up how
Keynesian policies partially ruined Argentina and
Western Europe if you need examples to be
convinced).
I apologize if this chapter was too complicated for
the average reader to understand, but the reason why is
because I am brainstorming important ideas as I am
writing the manifesto. This chapter was primarily
about ethics and how we could make a nation a better
place to live in, if economics where mentioned it is
because as Ludwig Von Mises once said "Economics
must not be relegated to classrooms and statistical
offices and must not be left to esoteric circles. It is the
philosophy of human life and action and concerns
everybody and everything. It is the pith of civilization
and of man's human existence." Indeed, I decided to
add those aspects to the chapter since economics are
the most important science that we need to respect if
we wish to make society more efficient, freer and
incredibly more prosperous. If you find rationality
inside this manifesto you should re-read it again and
also make essays about the specific aspects that you
believe are the most valuable lessons that it contains
(You should print them to keep them around with you
and also share them around the internet as much as
you possibly can). This book is unique in its kind,
since the doctrine that it contains is completely new
and it is based on real historical facts, empirical
economic evidence and countless political books that
the author of the manifesto read."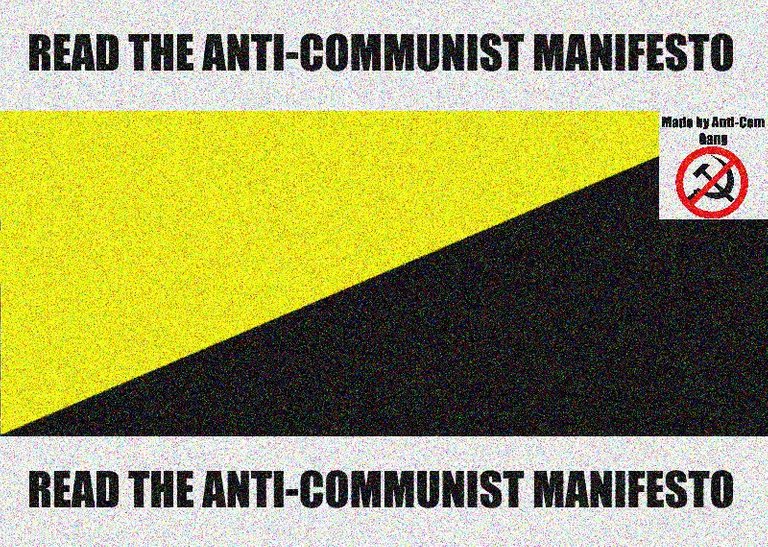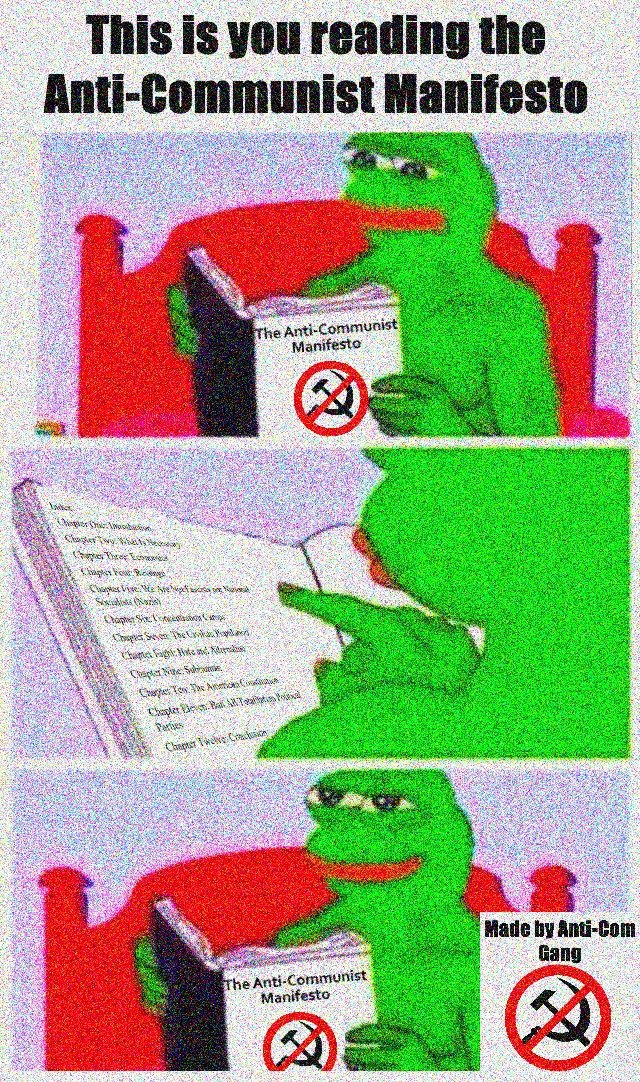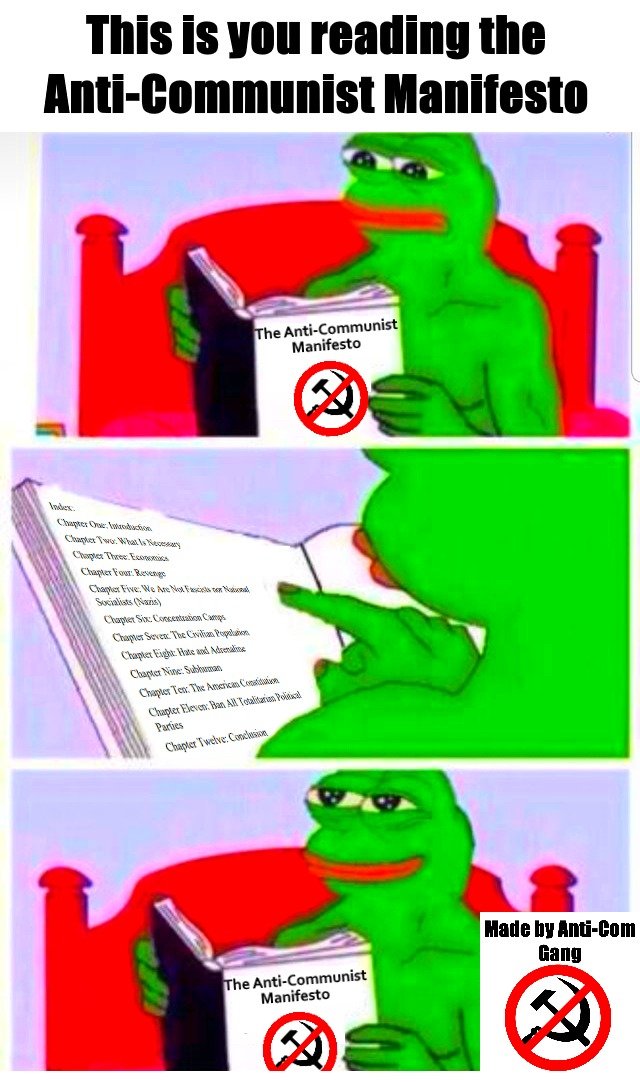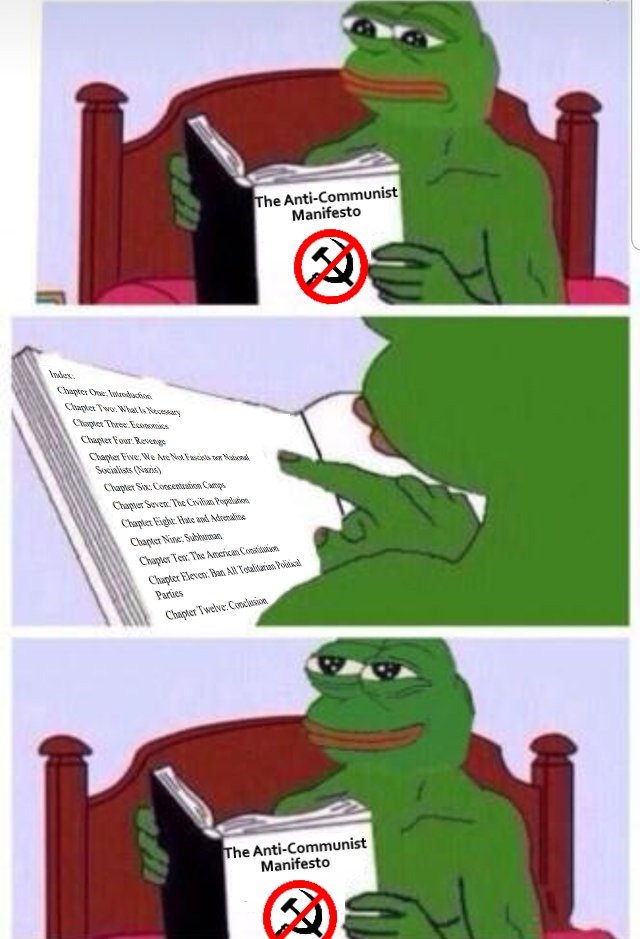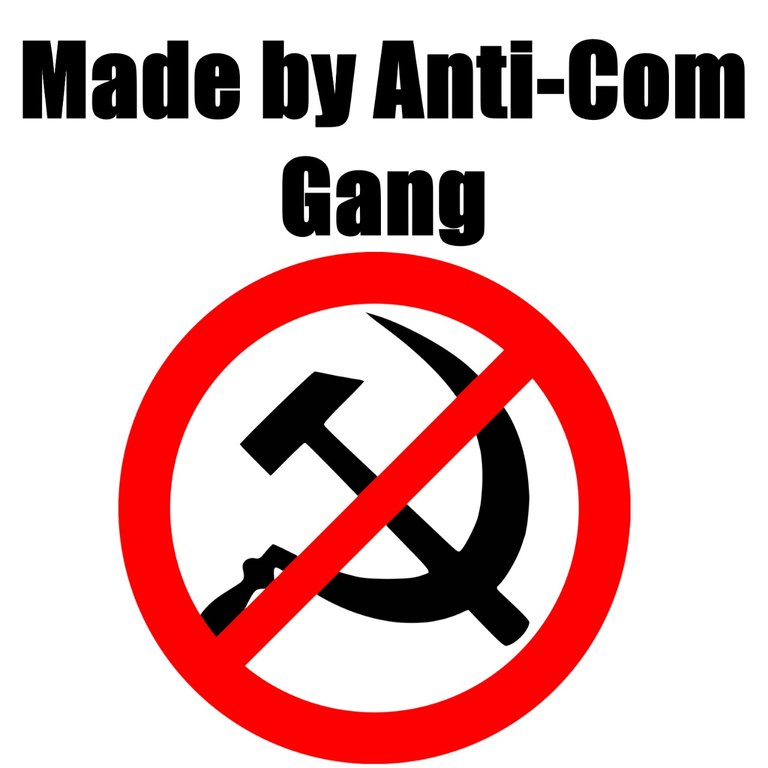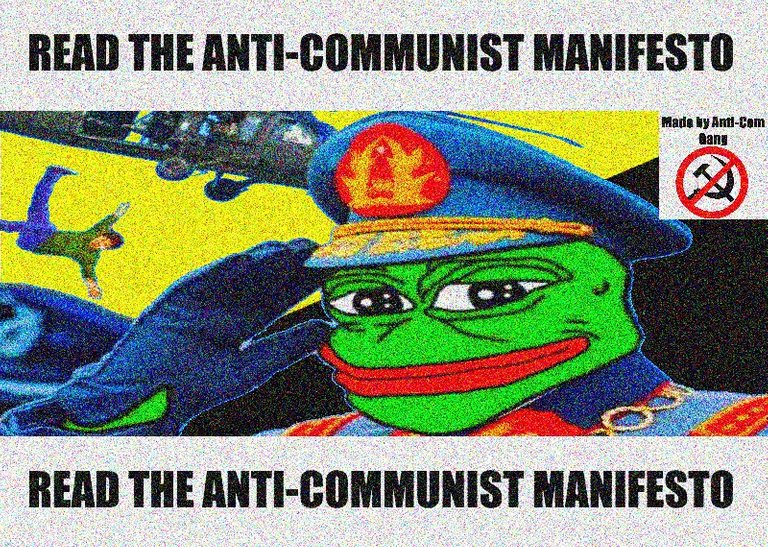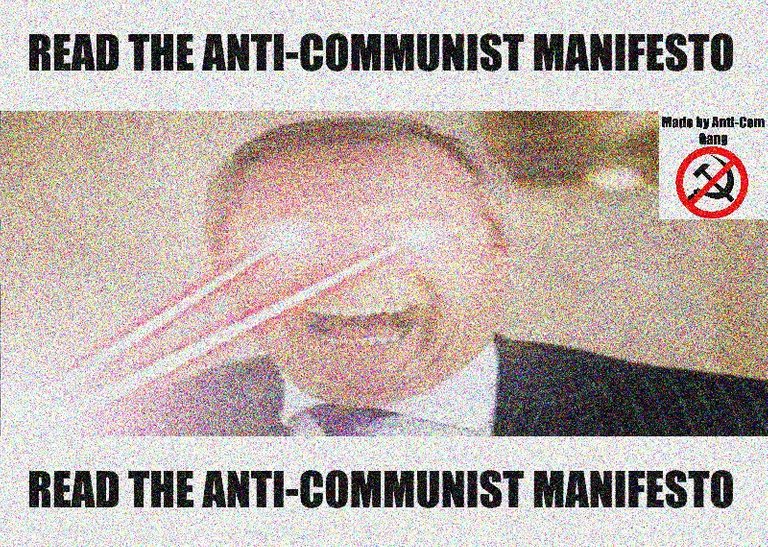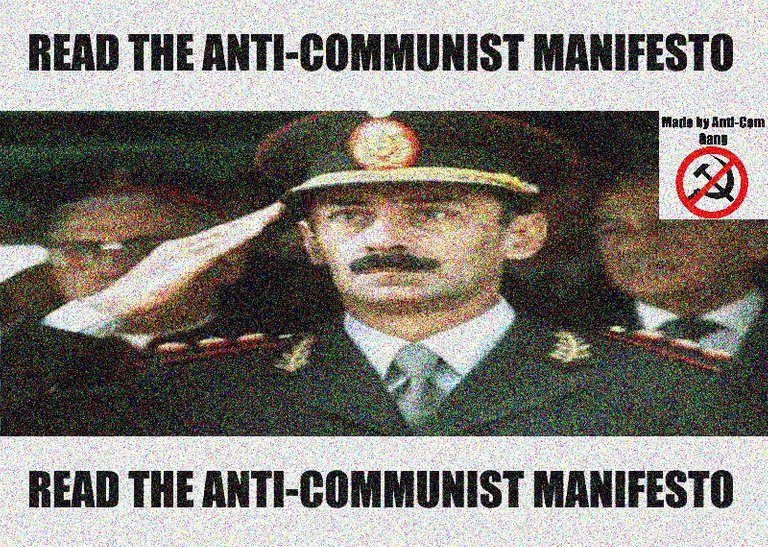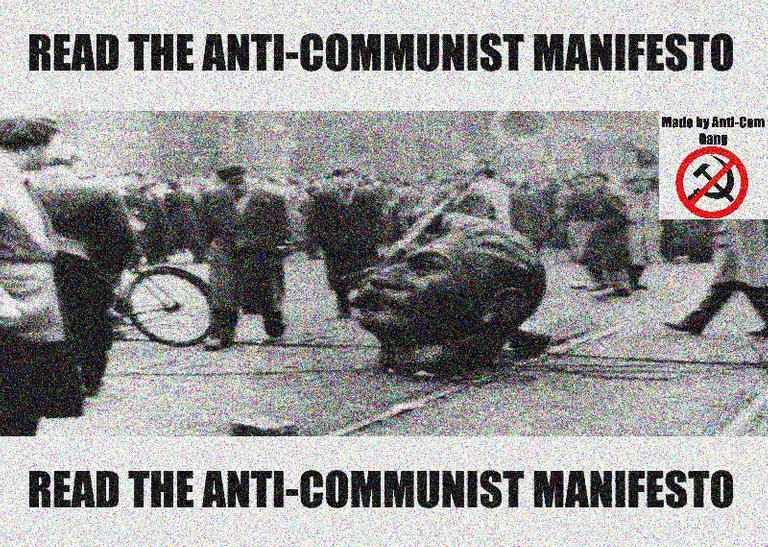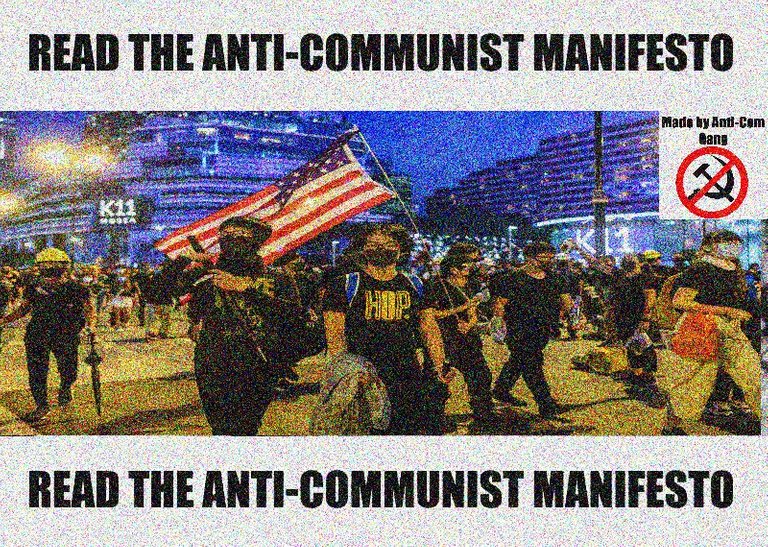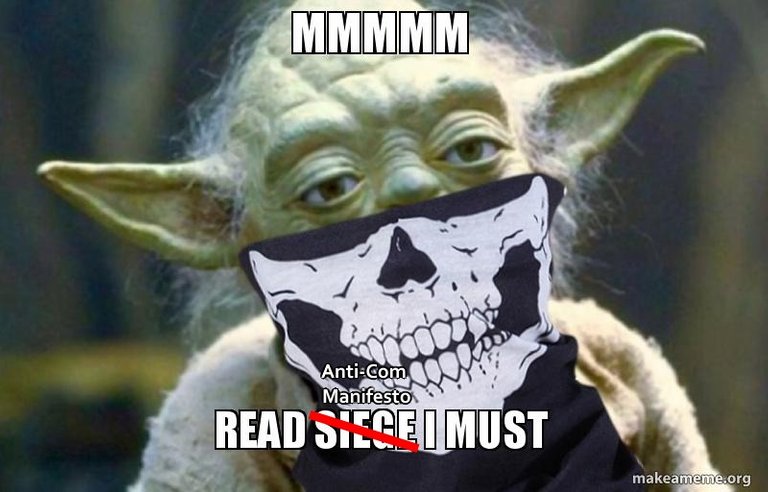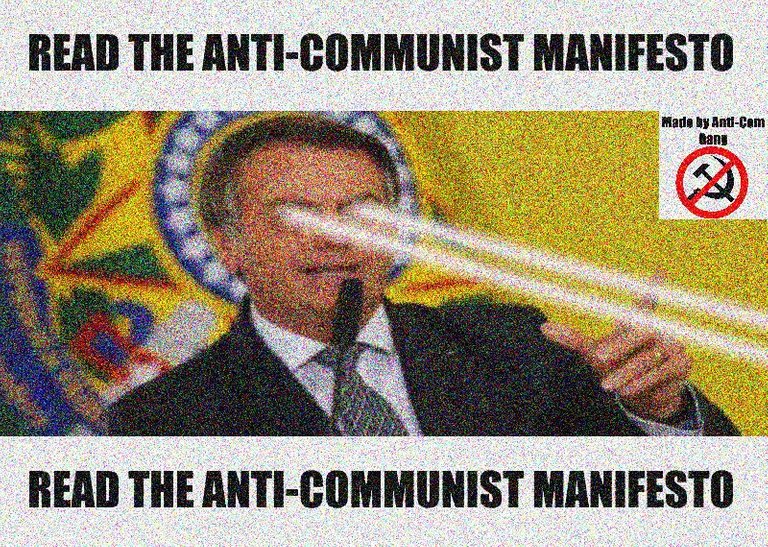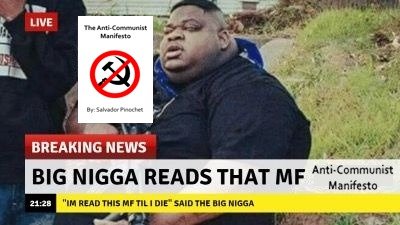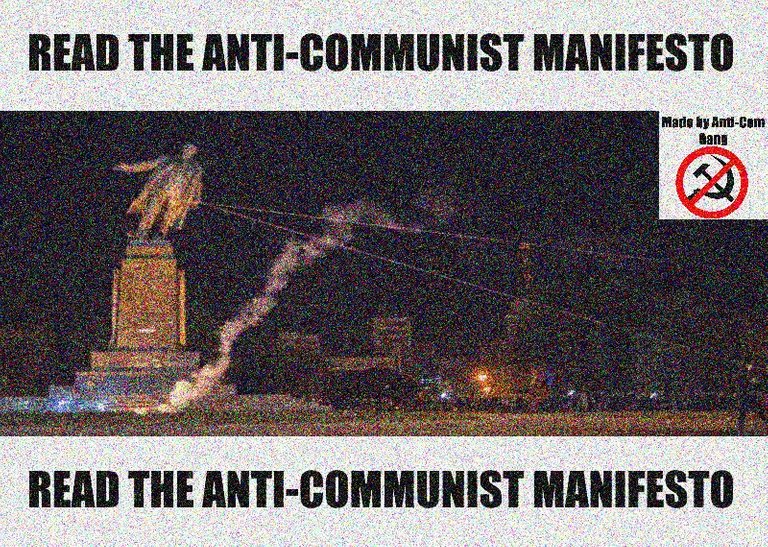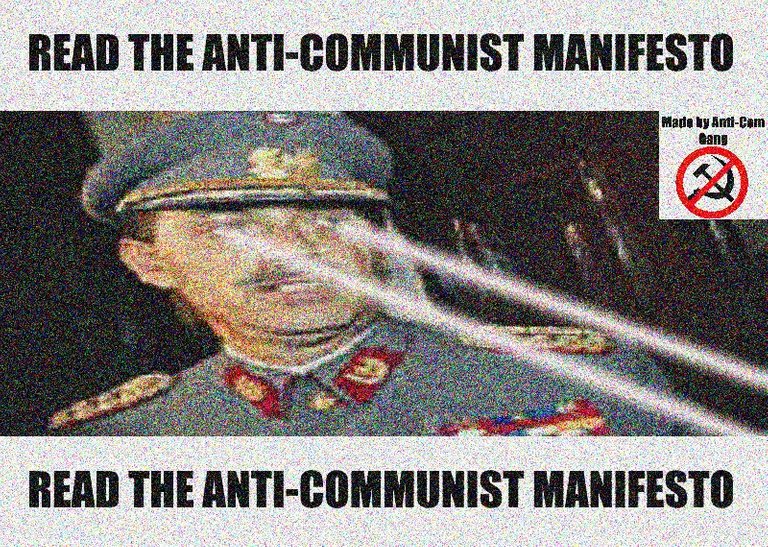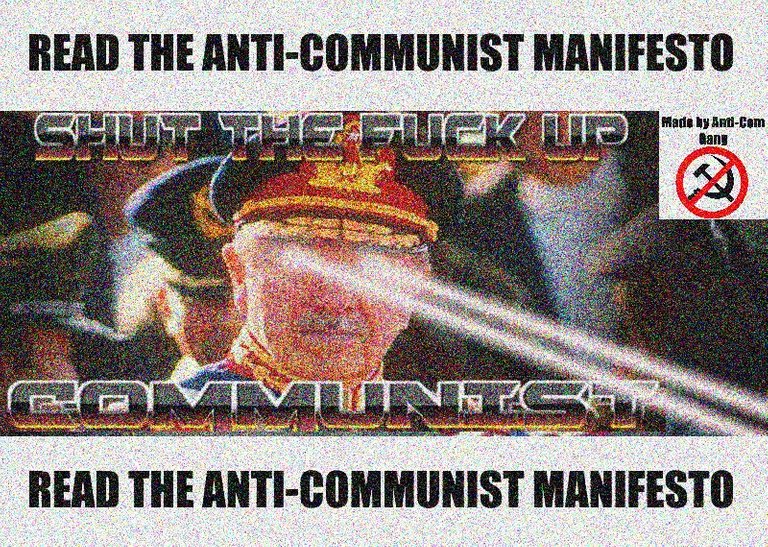 NOTE: THIS IS MY BOOK SO DO NOT SHARE IT WITHOUT MY PERMISSION!
I love you all, I'm out/cambio y fuera... Addio/do pobachennya/do svidaniya, bis später!
Download the Anticommunist Manifesto (My book) here: https://archive.org/details/anticom_201909
Join and promote these alternative social media platforms:
Join Minds: https://www.minds.com/
BitChute: https://www.bitchute.com/
Join Gab: https://gab.com/
Join Steemit: https://steemit.com
Join Yours: https://www.yours.org/
Help Liberland: https://liberland.org/en/
Promote Liberstad (A private city in Norway): https://www.liberstad.com/
Download Brave Browser: https://brave.com/download/
Use ProtonMail: https://protonmail.com/
Note: Cover the camera of your computer with electrical tape and use a virtual private network (VPN).
Follow my girlfriend: @mama.anarchy
Follow my friend: @capitalist.chile
Follow this account if you care about children: @familyprotection
Follow me on BitChute: https://www.bitchute.com/channel/vkDsBlFfhCVL/
Follow me on Minds: https://www.minds.com/Endless_DOGE
Follow my friend on BitChute: https://www.bitchute.com/channel/9daUy5eSfrgL/
To contact me use this email: freedomaboveall1973@protonmail.com
If you wish to contribute to see more content like this donate here:
Bitcoin (BTC) wallet:
14tSr1VsRkceXAT5vuLtY7LkgwjLYAgHjL
Ethereum (ETH) wallet:
0xbFd72E84580E2f8F95F0EA8E646FE37531Ea0B55
Dogecoin (DOGE) wallet:
DCUwsrUkNSxhagVaxRhE7ZKSw2Xkz6fDDy
Bitcoin Cash (BCH) wallet:
qq42x2ntd5mel9zcyzy6exaf3ut8vsh4dct390a4w0
Stellar wallet (XLM):
GDXUW5GSOVGLNB5FVCTAXN7ABZGF227YVZMZV2UFE45NXI4F7M5B4JDV
Sending some STEEM to this account also helps obviously!
Royalty free pictures (The ones I use): https://www.pexels.com/