Harmony - Harmonizing a Fast, Secure and Scalable Open Consensus for 10 Billion People

---

INTRODUCTION

---
Since the inception of Bitcoin by Satoshi Nakamoto in the year 2008, there has been lots of ups and down in its adoption. Some notable achievements such as the implementation of decentralized banking has come into place. Bitcoin allows trading between users without having to rely on any third party such as finacial institutions (e.g Bank). Following the path of Bitcoin, we've seen other blockchains such as Ethereum come into place.
Since the adoption of the new blockchain technology is still at its infant stage, There has been quite a lot of ongoing challenges in the system. One of the major challenges that has been torturing the decentralized blockchain ledgers such as Bitcoin and Ethereum is the scaling of the transaction throughput of the decentralized blockchain ledgers. One of the benefits of Bitcoin is the offering of a payment system where users do not need a trusted financial institution to handle their funds. Users are rather the custodians of their own funds. Other Blockchain projects like Ziliqa also came with the sharding technology to find solutions to this issues, but they failed in their quest to solve them.
The members of a team recognised the ongoing challenges of transaction throughput and scalability in the blockchain industry, thus, they decided to be a saviour in this situation. In their strive towards solving this, They came up with another sharding-based blockchain project just like Ziliqa called "Harmony".
---

What is Harmony?

---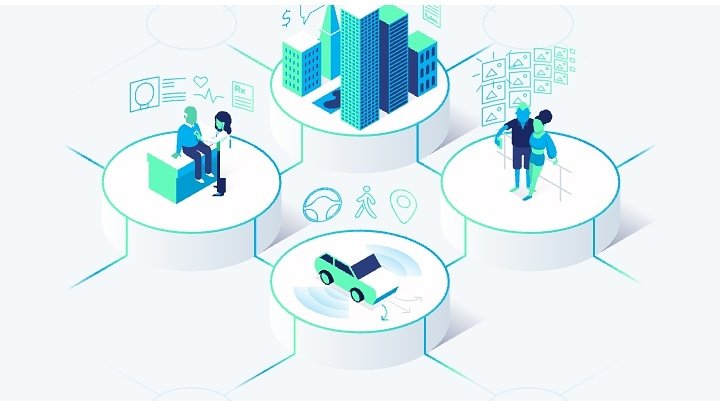 Harmony is a fast and secure next generation and fully decentralized blockchain that operate based on the sharding-based technology to address the problems of existing blockchains. Harmony is built by a 12-persons team which features 7 engineers from Apple, Amazon, Google and 2 PhDs.
Why Harmony?
One of the most important reason why Harmony is the next big thing is the blockchain industry is simply because it has acquired and mastered the right method of approach that will help provide solution to the problem of scalability and transaction throughput. Harmony will also bring about a massive improvement in the decentralized and trustless economy of the future. And as such, this will create an enabling environment which makes it possible for developers to develop provably secure, scalable and decentralized exchanges, payment systems and dApps with high-transaction throughput which seems impossible to be built on top of the blockchain technology before now. In short, Harmony is here to make what seems to be the impossible a possible one. Here is a comparison table showing and telling you more about why Harmony is the answer to your problems in relation to the blockchain: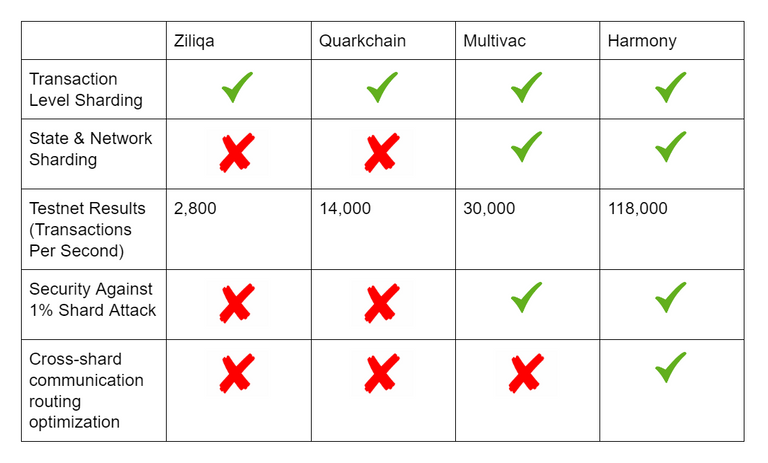 ---

The Problems Harmony is Solving

---
Security
It is quite hard to get a blockchain projects (most especially exchanges) that is safe and secure because beginning from 2011, cryptocurrency exchanges have been the target of various hackers which has posed a lot of security concerns in the market with each new breach. It was recorded in 2017 that crypto exchanges lost over $266 million dollars to security breaches and major exchanges have already suffered a massive loss of 731 million dollars to various security breaches in the first half of this year. There has been predictions of even larger scale theft, fraud and attacks as cryptocurrency moves from local market to mainstream in the coming years.
Scalability
Current blockchain projects like Zilliqa and Bitcoin are not flexible in design and they lack the capability to keep up with the upcoming growth of the market and will be hard for them to survive in the future. Due to the high increase in the number of cryptocurrency investors, quite a lot of them have been running close to maximum capacity since no one expected a quick rise of the market. The influx of new traders and investors in the late 2017 and early 2018 exposed how rigid and outdated the current blockchain projects have become and the limitations in scaling were pointed out. For instance; During peak trading times, the exchange matching engines do not have the capacity to bear the massive changes, thereby, preventing the registration of users for weeks at a point in time by some of the largest cryptocurrency exchanges added to the booming but fragile market which is volatile in nature.
Other Problems Harmony looks forward to providing solutions to are problems relating to transaction throughput, costs, energy inefficiency and slow performance.
---

The Solutions of Harmony

---
Optimum Security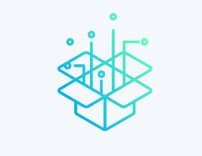 The challenge of cybersecurity is a continuous thing. This is because cybercriminals find new means of hacking through even as certain attack vectors is secured. For damages to be prevented, there is need for threat to be detected earlier, and this require continuous monitoring and real-time visibility. The entire team of Harmony identify how important security is in the market, and the negative impact a breached security will have on the system; and this is why they have made security their priority, and their developers have taken this as a major requirement in building their platform. Harmony have developed and implemented their own distributed randomness generation (DRG) process which is unpredictable, verifiable, unbiaseable and scalable, thus, responsible for making its sharding process provably secure.
Scalability
The members of Harmony's team has an attitude of scaling, which was at the top of their mind while the Harmony is been built. They are of the belief that "if scaling is not fast, then it is just too slow", and they had their platform engineered around this belief. The performance rate of many sharding-based blockchain projects is not more than 30,000 transactions per second. The blockchain of Harmony outperforms them all without any difficulty. A platform capable of withstanding heavy computational load has been developed by Harmony.
Fast Performance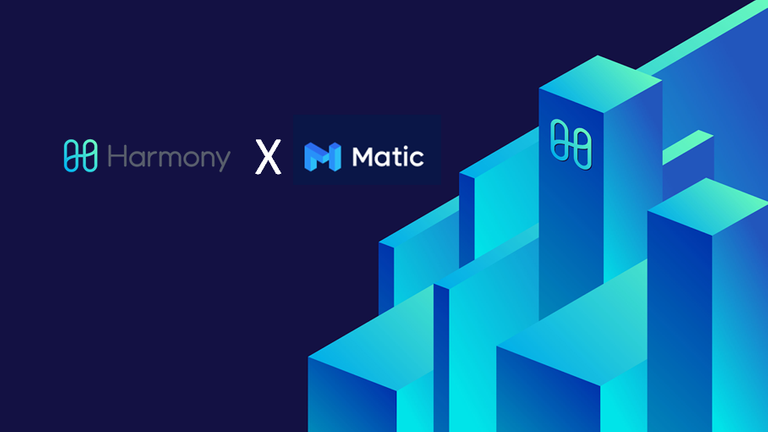 )
Harmony has partnered with Matic to further increase scalability and solve the problem of potential slow performance which might be experienced by dApps built on top of the Harmony network. This is simply due to the fact that these dApps are granted the opportunity to run difficult computational task off-chain in Matic Network. As a result, the need for paying high gas fees is a bygone and the overall network performance won't be affected by heavy computation task, hence, the fast performance feature of Harmony network.
Energy Efficient
Harmony depends on the use of Effective Proof-of-Stake (PoS) to select validators unlike other sharding-based blockchains that depend on PoW, and this explains why Harmony is said to be energy efficient.
---

How does Harmony Achieve this?

---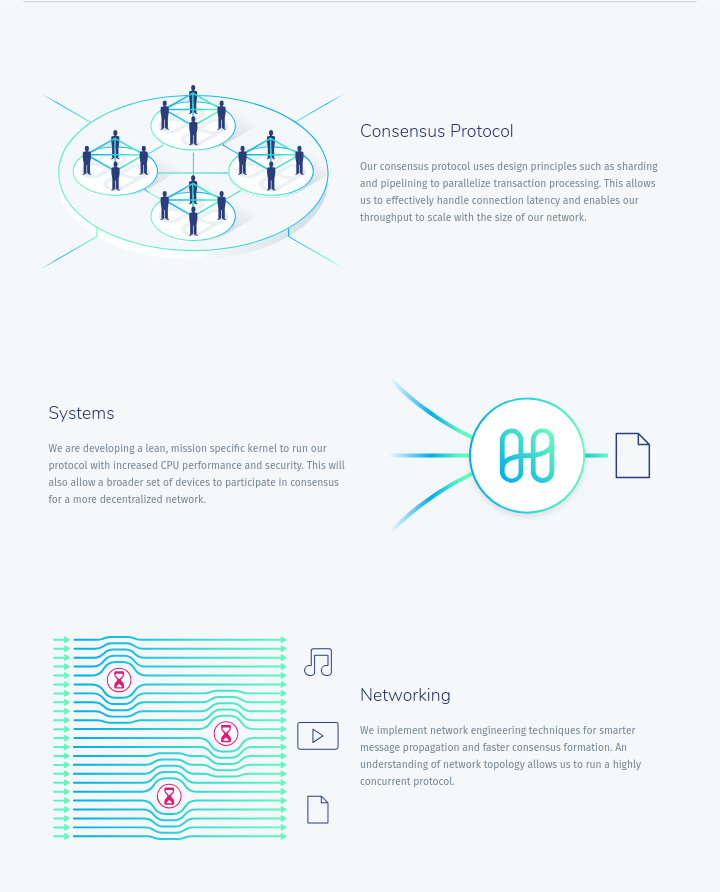 Harmony achieves its full scalability features by improving on the sharding approach of other existing blockchain projects like Zilliqa. They do not limit their sharding action only to the transaction validation and network communication, but also carryout sharding for the blockchain state. The activation of the distributed randomness generation (DRG) process which is unpredictable, verifiable, unbiaseable and scalable in the Harmony network is responsible for making its sharding process provably secure. The network is also resharded by Harmony in a manner that is non-interruptive to prevent the network against slowly adaptive byzantine adversaries.
Harmony depends on the use of Effective Proof-of-Stake (PoS) to select validators unlike other sharding-based blockchains that depend on PoW, and this explains why Harmony is said to be energy efficient. Kademlia routing is efficiently adopted by Harmony to facilitate cross-shard transactions that scale with the number of shard in a logarithmic manner. There is no loophole for cross-shard transactions to be inconsistent due to the implementation of an atomic locking mechanism initialized by Harmony.
---

Harmony's Sharding Technology

---
First of all, I think you need to have an idea of what sharding is. So, what is sharding?
Sharding is the process of dividing a database's computational responsibilities into smaller segments (called shards) which individually carry out their tasks, making the total burden of computation smaller. This means that instead of tackling large computational tasks, they are broken into smaller chunks which are easier to process.
Source
Harmony designed its sharding approach solution, which is referred to as a PoS-based full sharding scheme associated with the fundamental features of being linearly scalable and provably secure based on inspiration gotten from the solutions of the following three projects including RapidChain, Omniledger and Ziliqa. Harmony is made up of two chains and those chains are beacon chain and multiple shard chains. The beacon chain perform the role of an identity register and randomness beacon, while the multiple shard chains deals with the storage of separate states of blockchain and processing of transactions in a manner that is concurrent. PoS is also incorporated in the sharding process by Harmony and this is responsible for shifting the security consideration of a shard to the minimum number of voting shares from minimum number of nodes as it were in the existing projects such RapidChain, Omniledger and Ziliqa.
---

Pangaea - A Sucessful Experimental game on Harmony

---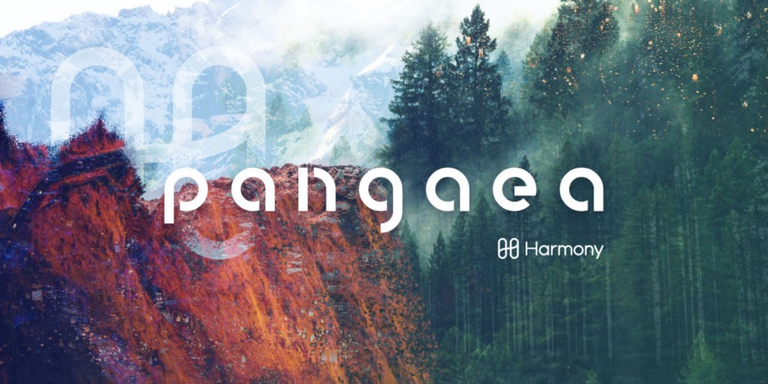 Pangaea is a game created with the sole aim of serving as an experimental zone to facilitate quality interaction of thousands of people with the Harmony network, check how efficient and capable the Harmony technology is and get rewarded for it. Pangaea will have its own native token which will be used for playing the game and to carry out other necessary things like bookkeepings. Within the first 24 hours the Pangaea initiative hit the following milestone.:
138 Nodes up & running already
1283 Signups
77 Countries
356 Keys Downloaded
The goals of Pangaea
Test Harmony's upcoming core protocol milestones and updates such as staking smart contracts and resharding, on a network of all external nodes.
Set-up and onboard a vast number of nodes, ready to jump into the mainnet, through collective knowledge building and competitions.
Identify and award community members who help secure Harmony network and are willing to go the extra mile by taking on leadership roles in our validator community.
---

Harmony Token, Team, Partners and Roadmap

---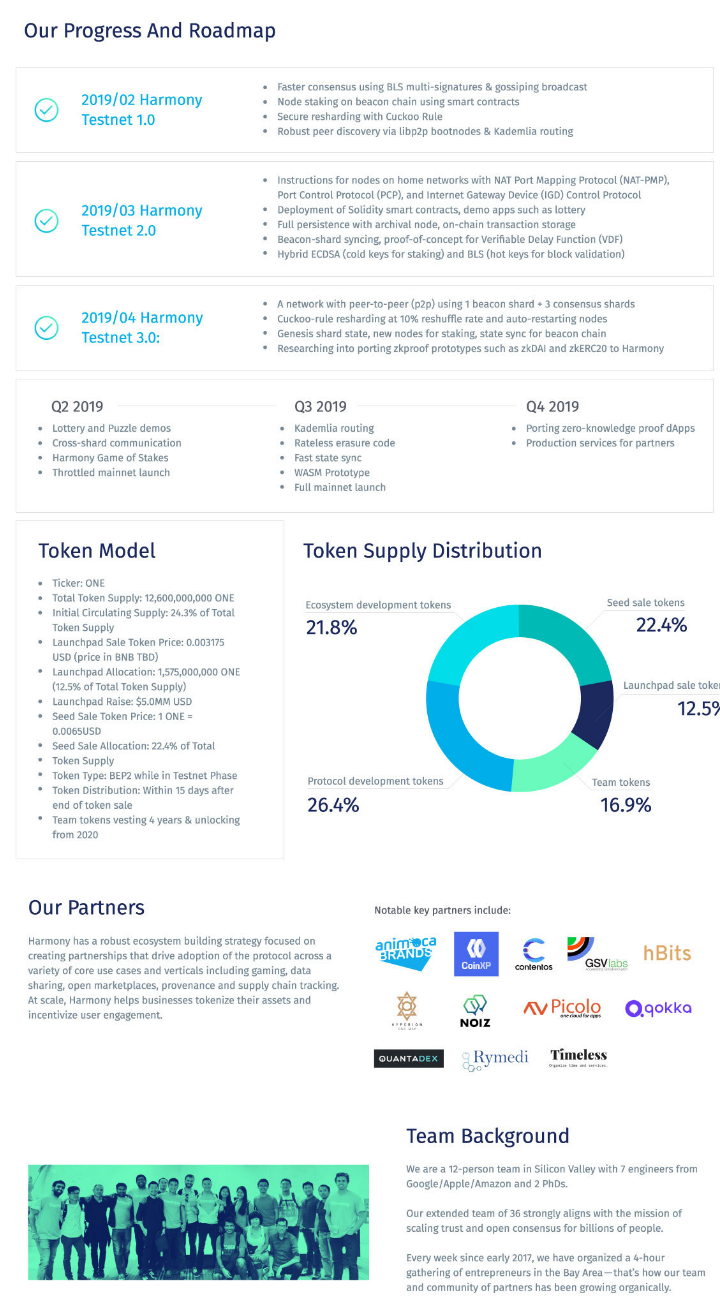 ---

Use-Case

---
Kumbi is a professional and ambitious developer who studied computer science in a renowned University. He has developed a good number of applications off the chain. With the interesting news about Bitcoin and other cryptocurrency that he kept bumping into on the internet everyday, he started growing interest in blockchain technology. He decided to make research about this technology and after two years of getting the required knowledge, he thought of building a blockchain-based decentralized exchange which will facilitate a secured, scalable and fully decentralized peer-to-peer exchange of Bitcoin and other cryptocurrencies to fiat or paper money.
While he was pondering on which blockchain to build his exchange with, he came across Harmony via their medium page. He decided to power his exchange with the Harmony network. With Harmony, Kumbi was able to achieve his dreams of building a fully decentralized, scalable and provably secure exchange with high transaction throughput. This is simply because Harmony is a sharding-based blockchain which shard the transaction validation, network communication and the blockchain state. In addition to that, Harmony also depends on the use of PoS to select validators, and this explains why it is said to be Energy efficient.
Additional Resources:
This article is submitted for @originalworks writing contest sponsored by Harmony. You are free to join here
---
---