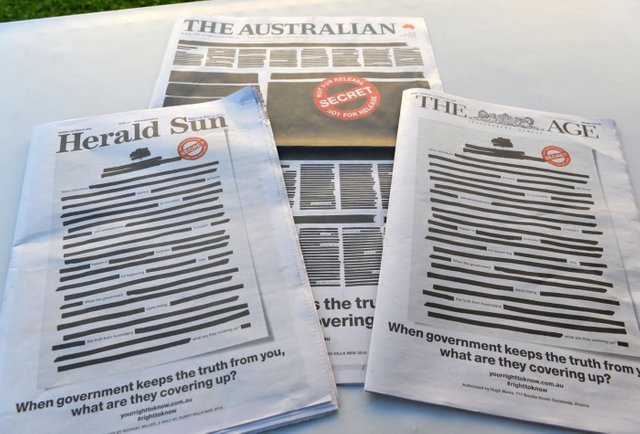 National security concerns have routinely been used as a justification for the state to further infringe upon and limit Constitutionally-protected natural rights.
Concerns for security are often the disguise that is used for a violation of liberty in many ways, it sounds believable, and the state is still eager to exploit that play card today. Increasingly, we have seen the government attempt to crackdown on freedom of speech and expression.
In Australia, there have been increasing police raids on journalists, along with the introduction of new national security legislation which seeks to criminalize some journalistic activity.
After there had been backlash over the original proposal for the legislation which would have allegedly made it a crime for any journalist to take possession of classified documents, the government tried to calm fears. The Australian AG has insisted that the government has no current plans to see journalists going to jail for falling into possession of classified documents, they've proposed amending the legislation to try and provide some reassurance.
To protest what many believe has been a growing crackdown however, media outlets in Australia have recently band together to black out their front pages to send a clear message and bring attention to the issue.
Their actions to black out the front page has been a coordinated effort to protest the growing restrictions on the press and freedom of expression and speech for journalists.
"Put simply, our governments don't want you to know a lot of what they are doing — and journalists are banned from telling many important stories you should know," -- M. Miller, executive chair of News Corp Australia
Those who have blacked out their pages are involved in a campaign known as the Right to Know Coalition and they've called for the decriminalization of public interest journalism.
When journalists publish information that exposes war crimes and other wrongdoings committed by your own leaders then that
shouldn't be justification to lock them up, torture them, or limit their freedom
.
The Prime Minister S. Morrison has previously insisted that he believes in and seemingly supports the freedom of the press, and he has also defended the police raids on journalists saying they are only doing their job as a contribution to the national security agenda. Because of the public criticism over this issue though, the Australian Federal Police have allegedly sought to launch a new inquiry into how they handle sensitive investigations that involve media outlets and journalists.
Pics:
pic1 AA via Getty
pic2
pic3