Hello guys.
Someone did shared that image In a Whatsapp group and guess what I saw when I read through, it was a news of a fiat currency been listed on the biggest exchange. It was a news of Nigerian fiat currency known as Naira been listed in Binance.
I am a citizen of Nigeria. I live in Nigeria. I know Nigeria has been doing well in the world of cryptocurrency. But sincerely, I think this is the first time Nigeria will be given that recognition that they deserve.
I have seen most cryptocurrency and blockchain project ditching Nigeria and other African countries when it comes to rewarding their users. I really commend Binance for this awesome improvement brought into the cryptocurrency space of Nigerians and Africans at large.
This improvement will sure encourage mass adoption especially among Nigerians.
Binance will be holding a giveaway in order to celebrate that for early users that deposit some Naira (Naira) into the exchange.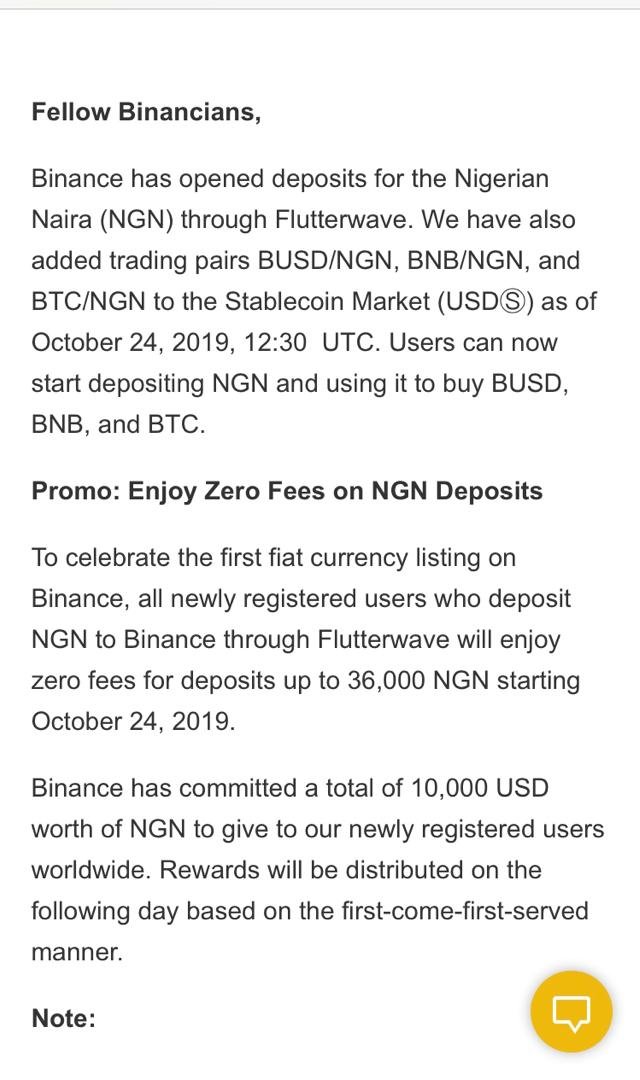 Also published on my Uptrennd Here