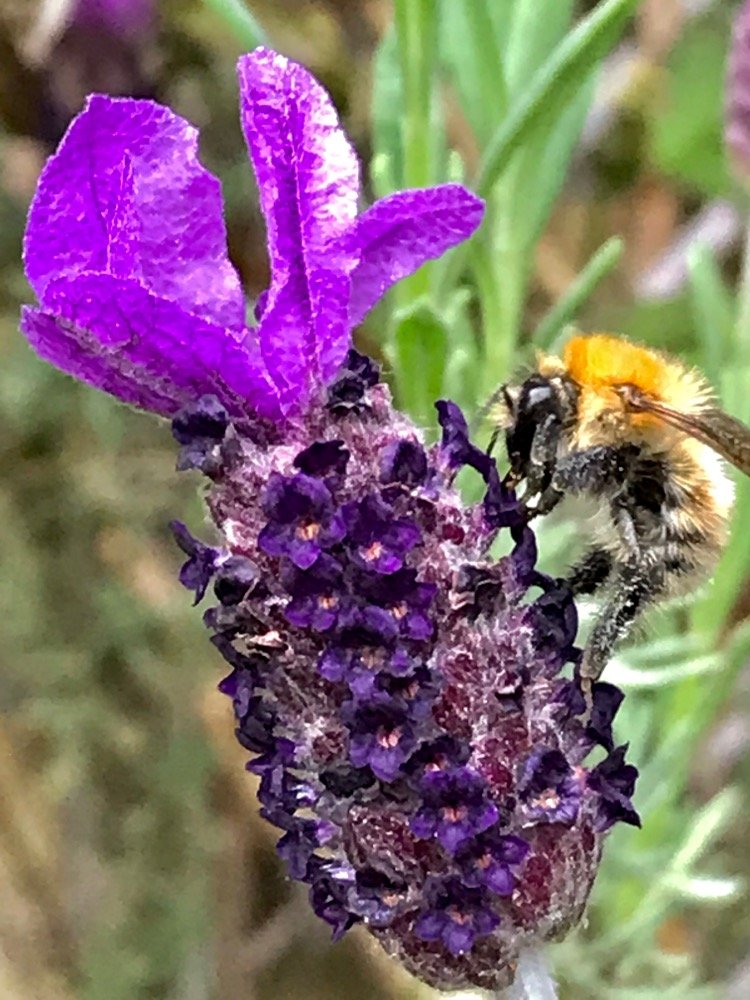 Here is "Bee Enjoying French Lavender" photo as I experiment with making the most of the variety of apps and tags on the Steem blockchain. Here using Partiko app and Palnet tag.
I recently learnt there were so many different types of bee. I don't know what variety this bee is but it was sure enjoying the lavender.
It's fantastic that we are able to take quality macro photographs with our phones these days!
I wonder if someone locally with be enjoying lavender enfused honey in a few months....
I never noticed the lavender flower had so many individual flowers within the flower!
Posted using Partiko iOS