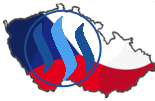 Být v Českém Krumlově a neudělat ani jednu fotku je skoro stejně smutné, jako chodit po Římě se zavázanýma očima. Přesně tohle je můj případ. Ocitnu se na mnoha zajímavých místech, ale mám vždy plné ruce práce a foťák (mobil) se mi do rukou už nevleze.
Mohu se jen utěšovat, že kráčím po pamětihodnostech.
Being in Český Krumlov and not taking a photo is almost as sad as walking around Rome with blindfolds. This is exactly my case. I find myself in many interesting places, but I always have my hands full and my camera (mobile phone) does not fit into my hands anymore.
I can only comfort myself by walking around the sights.



46232

Daily Activity, Moving Around Office, Walking