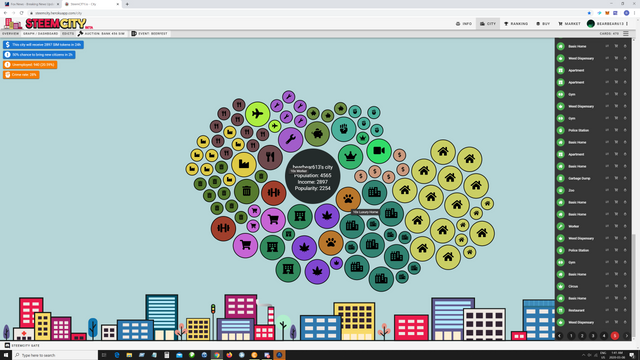 I have some what of a mega city on Steem-City and it's producing a lot of SIM. Currently and income of 2897 per day theoretically produces 14 Steem per day if I were to sell it on the current market. This is a great ROI considering there's also weekly payouts for top 100 players!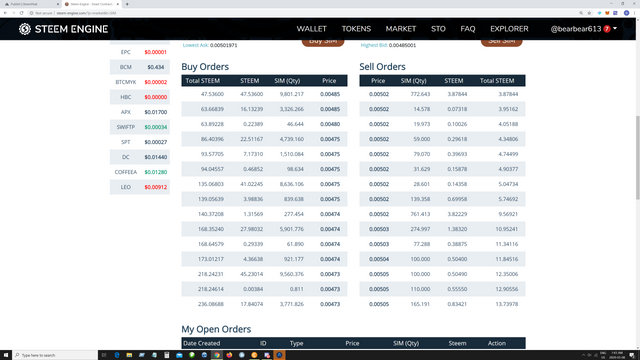 There's plenty of liquidity with buy and sell orders. As this game continues there will surely be more use for SIM rather than it being strictly to buy cards 800 SIM per card.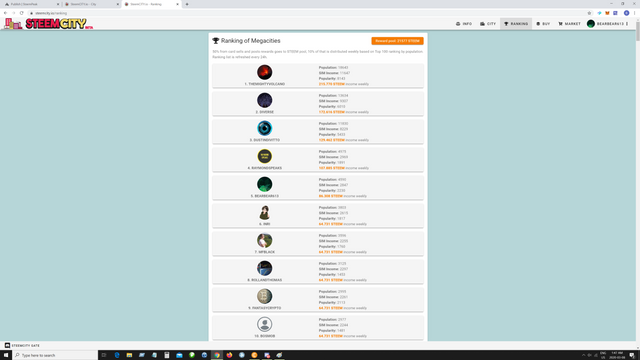 Last week I made a wopping 86 STEEM alone from the reward pool. Seriously great investment over the long run if I can manage to hold my spot.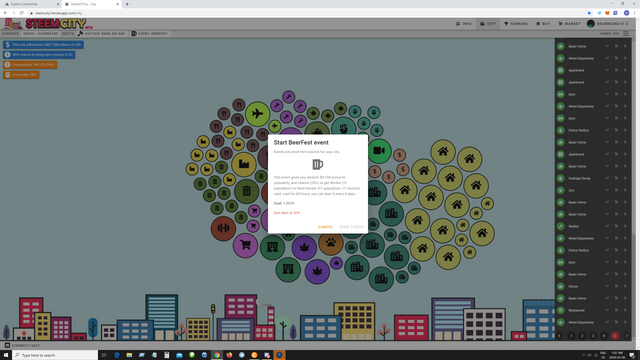 There's also a robust intergration of other Steem-engine tokens such as BEER fest for 5 BEER. This in effect gives you city a boost and produces extra workers for your SIM producing buildings.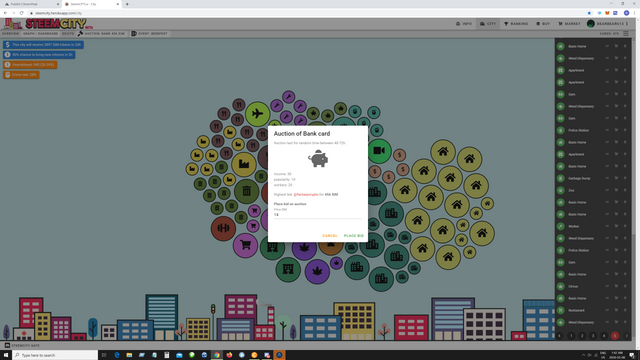 There are also auctions to try to scoop up certain valuable cards. It's almost like e-bay but sim-bay! You can bid for cards and perhaps get valuable cards that sell on the open market.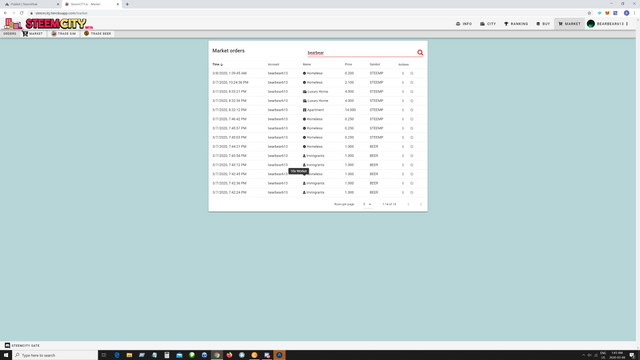 I would highly recomment this game if you are interested in making some extra STEEM while not relying strictly on posts. Any questions about this game, I would be happy to answer!