Hey Steemies. Happy 2020's to you all. Me and @sazzler have been busy scratching together a new studio in our workshop.... its mostly made up of other peoples cool stuff that we've shoved in to a scrubby old garage, but it FEELS NEW and thats what counts!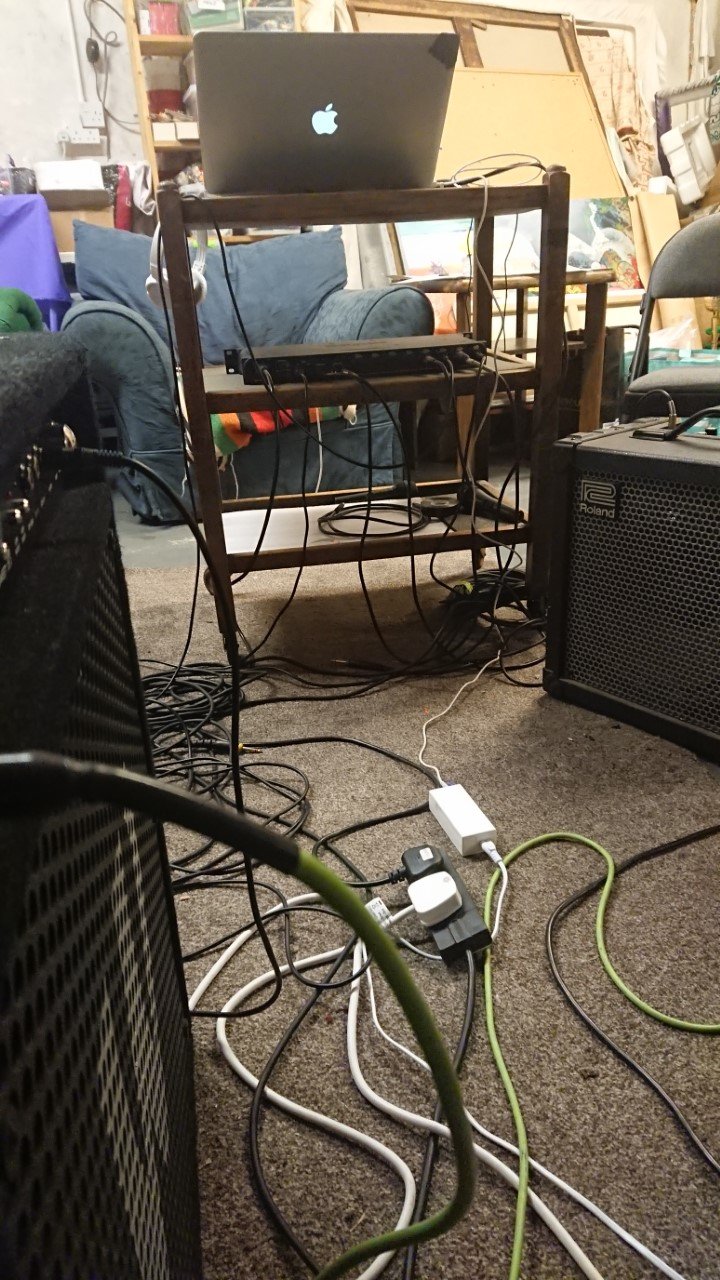 So our new years resolution is to facilitate awesome collaborations between all the talented people we know with our own uniquely irreverent style which we refer to as.... POSTBEAT!
What does that mean?
It means whatever we like, and whenever we deem it appropriate. It means Creating sporadic imperfectionist masterpieces without caring too much about why or how it turns out like it does. It doesn't matter. The main thing is: We Enjoy Ourselves, and express ourselves, and laugh at ourselves, and love ourselves and have COURAGE to produce whatever we like. It will often be wierd. It will sometimes be beautiful! There is almost always humour..... but its also a quazi-spiritual creative quest to manifest our dreams, no matter how obscure. It is a chance to feed the creative beast
and give it the wings that it needs to fly high above the crumbling ruins of society. So anyway....
We started by recording some music and making a very lo-fi video of us going shopping in our local supermarket. Have a watch if you like....but remember! THIS IS JUST THE BEGINNING!!!!
Mr. @ewanduffus joining us there with much of his musical mastery and his ultra-postbeat presence in the Aisles. Also the Inevitable T who's philanthropy has seen much of this studio come together, and without whom, we would all be lost in the folds of a dusty carpet eating spam from off of a cheese knife.
Theres is much more happening, so stay tuned for more Postbeat expulsions
x x
Massive love
Basil (high priest of the popcorn roundabout)