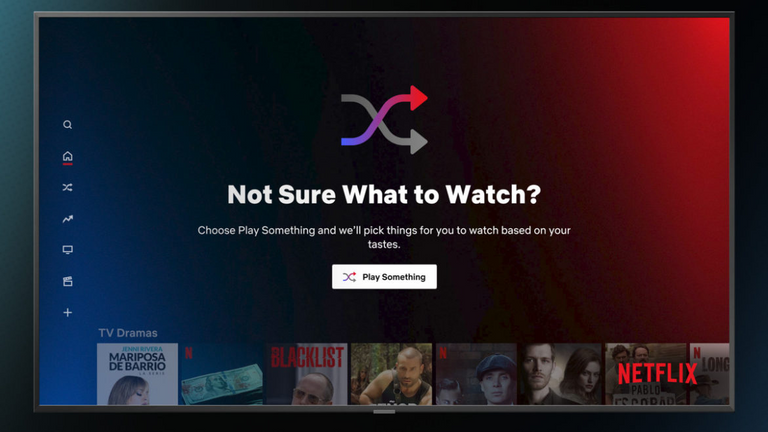 Photo by Netflix

With a huge library of movies and tv shows, it may seem difficult, if not impossible, to choose something new to watch on Netflix. The service has found a solution to this problem with the function Play Something.
When you use a iPod, CD Player or music service, the Shuffle button will play a random song from your library. Now, a similar mechanism has been introduced on Netflix. The good old Shuffle has been seen on the platform, under a new name Play Something.
This is the most recent solution of the streaming company to help you navigate their recommended list. Netflix has had a struggle for a long time to find a way to help you find out new movies and tv shows. They modified the algorithm multiple times, introduced the Top 10, and even had experiments with an algorithm that made you recommendations based on your spirit state.
Now, you can let the service decide for you and watch what Netflix thinks you might wanna watch, based on what you have already watched and your favorite list. In the first stage, the new function can be only found on the TV App, but it should not be long until you will find it on a smartphone, tablet or any other gadget.
In theory, the function should work very well, the function was already in testing for a year, under the name Shuffle Play. To activate Play Something, go into your Netflix TV App, and under your profile photo there should be a new button.