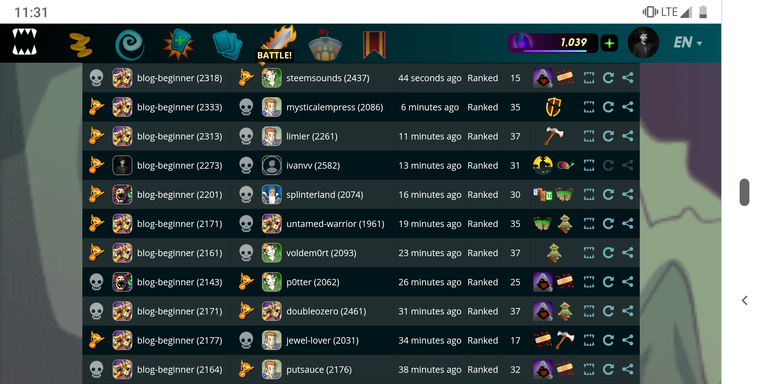 Hey Folks,
Yet again it's been long that I was active on Steemit. I haven't been able to write posts or even read posts. Price of Steem also isn't motivating me to do so. But I manage to still come back here every now and then.
Though I was away from Steemit, I was never away from Steem. I play all sorts of Steem based games like Drug Wars, Next Colony, Steem Monsters etc.
Steem Monsters have been the most exciting ones for obvious reasons, the great R.O.I. I have been able to reach Gold I league at the end of every season past few seasons. Biggest thanks to @clove71 for that. She helped me improve my water splinter and BOOM !! I was on cloud 9.
After some strategic investments and continued game play I have been able to place myself in Gold II for the first time ever. It's not even the end of season yet. I am so happy.
I have a pretty strong Death and Water splinter deck currently. Earth being the weakest, I have to bring it up. Hope to improve it in next season.
How are you doing with your game profile.
I have some interesting new ruleset thoughts which I will mention in another post. I think it will just make the game more interesting.
Posted using Partiko Android