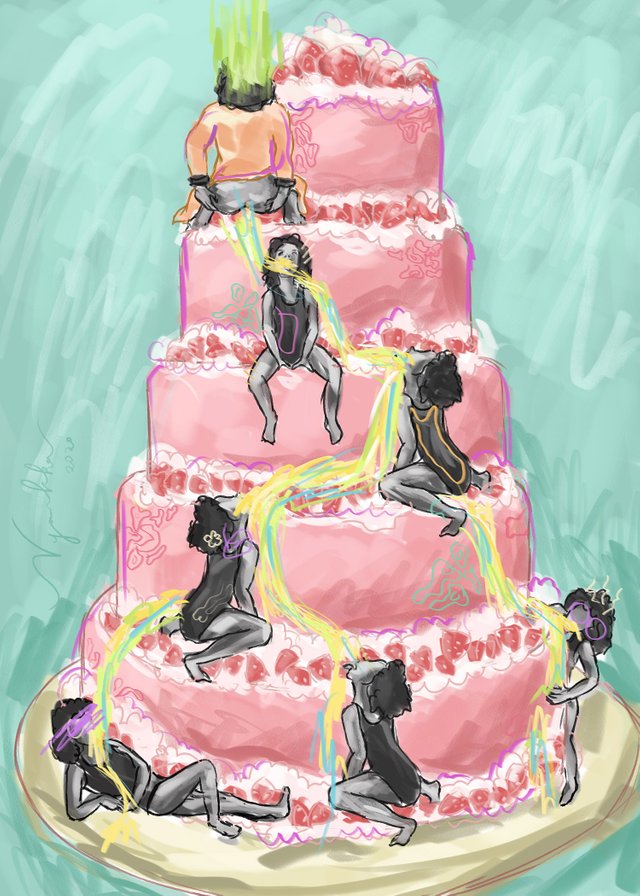 Another painting study! :) I'm making like 6 painting studies for a series. This is the second digital painting since I got my pen tablet and I'm still getting used to it. The pressure, the sensitivity, the brushes, etc. It takes a while to get used to it. It's fun tho!


Here's the process for the painting study:


First was making a rough sketch. Just making sure to balance the elements and not make it too crowded. A month ago, I did a rough sketch of this on paper as well and it looks quite different from it. Quite different but still same composition and concept. I didn't expect I'd want it to have 5 layers and 7 girls there tho. I thought 2 girls and 1 cake is enough ;)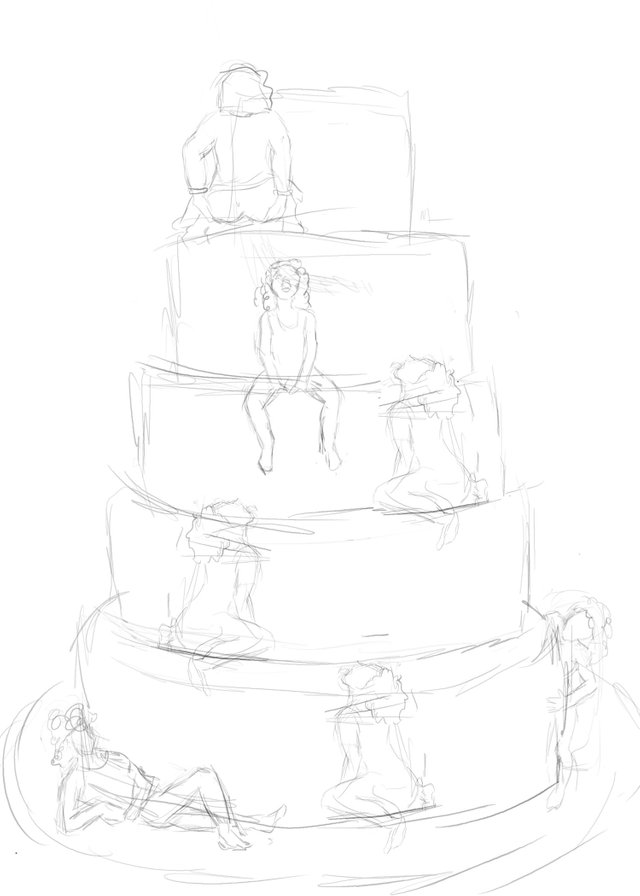 Next, I experimented with the colors. Since I wasn't sure about what colors I wanted for this, I just tried and see what looks best. The left one looks okay to me but too pale for my taste. I chose the right one.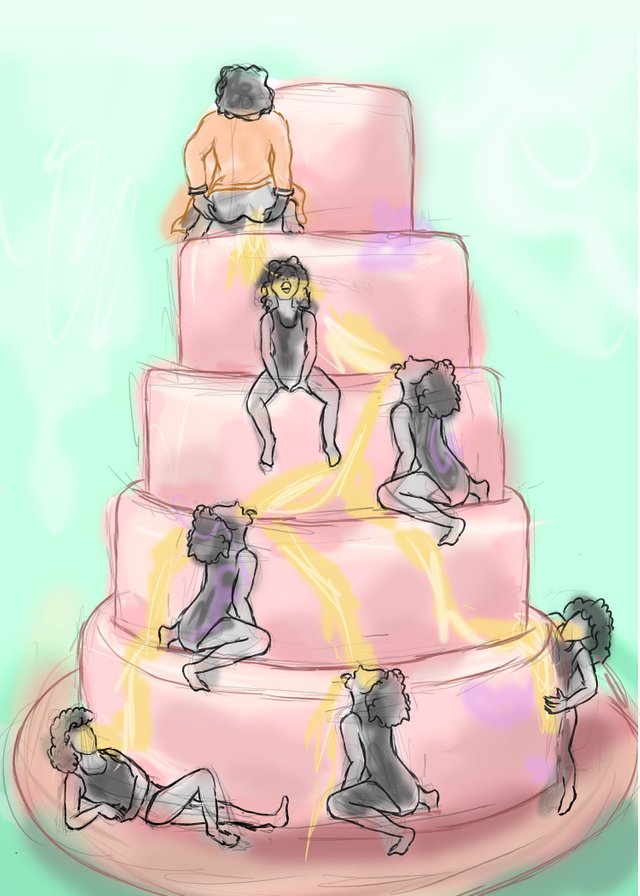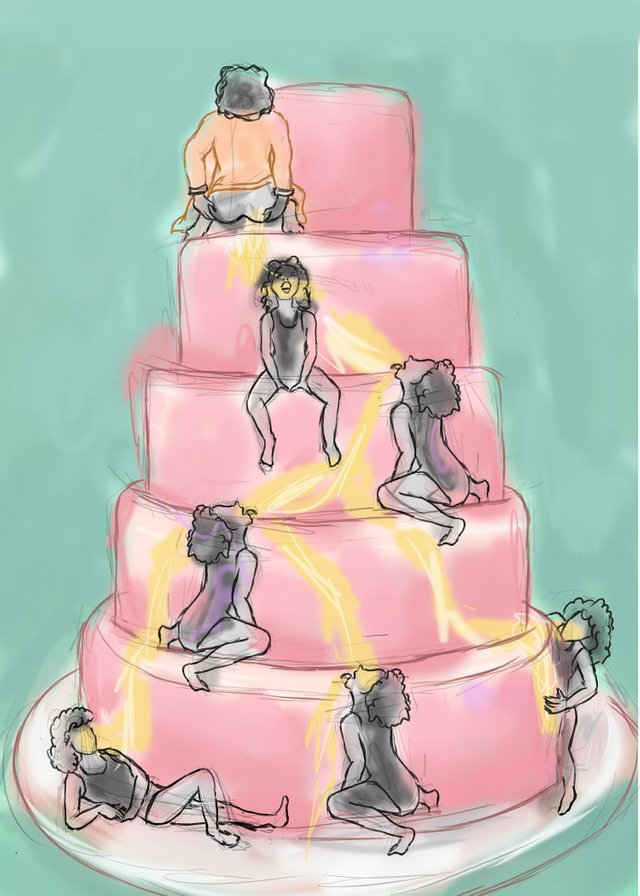 ---




Then I hid those layers with the colors and worked on with finalizing the drawing. I added strawberries and icing!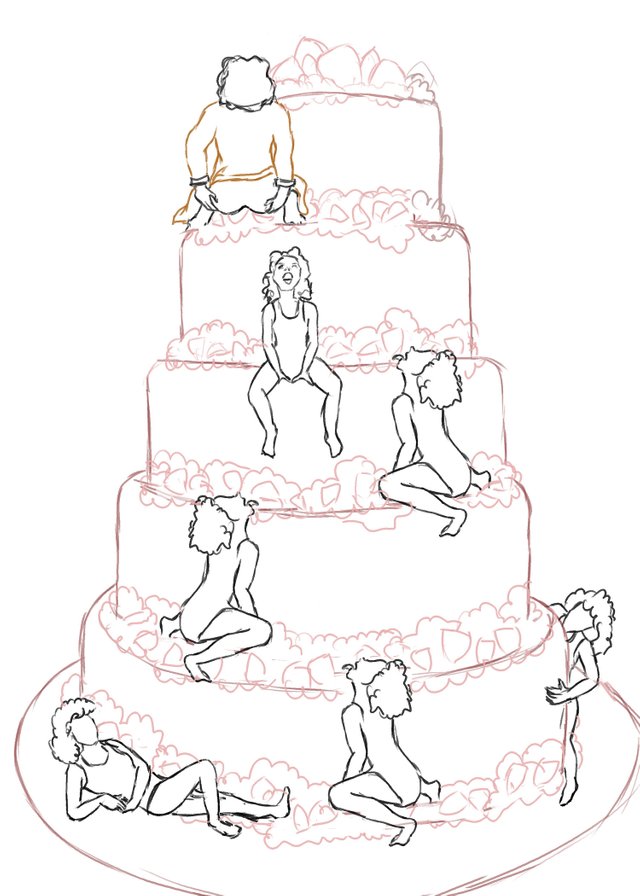 I added the initial colors for it. It reminds me of that Strawberry Shortcake cartoon. Although I've never really watched it before, I remember collecting some stickers of it when I was a kid.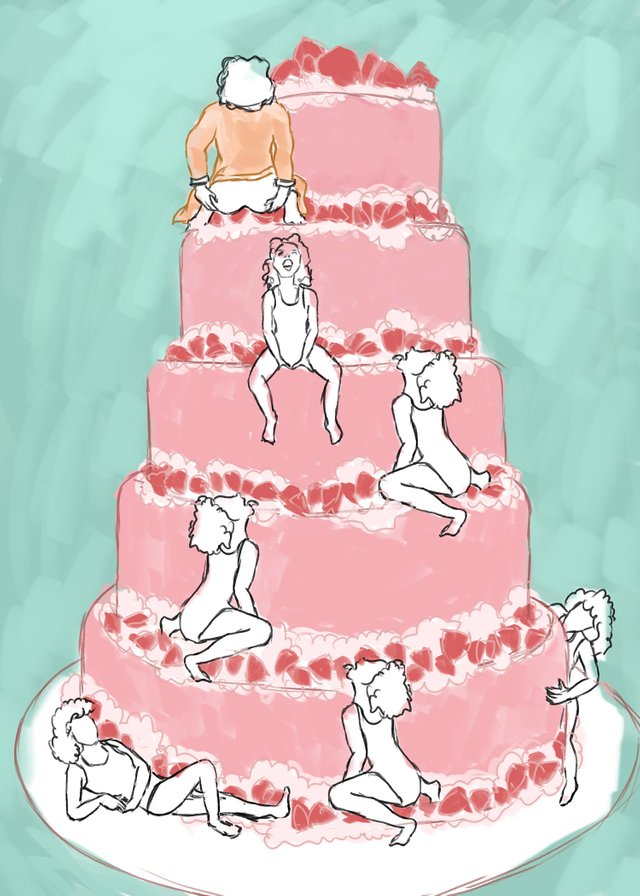 Then I improved the colors.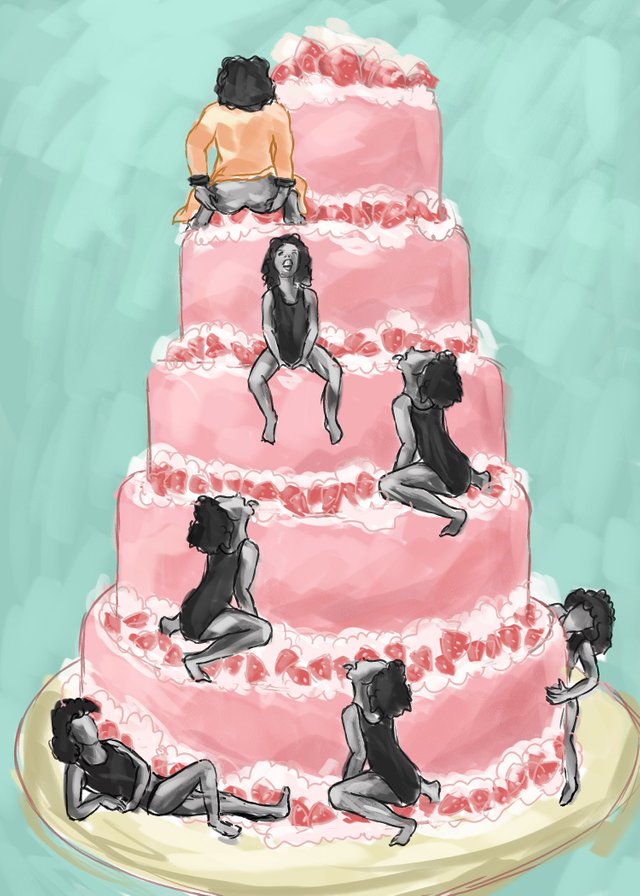 The last step is adding the necessary things to it. Some random doodles and I might add more in the final painting on canvas.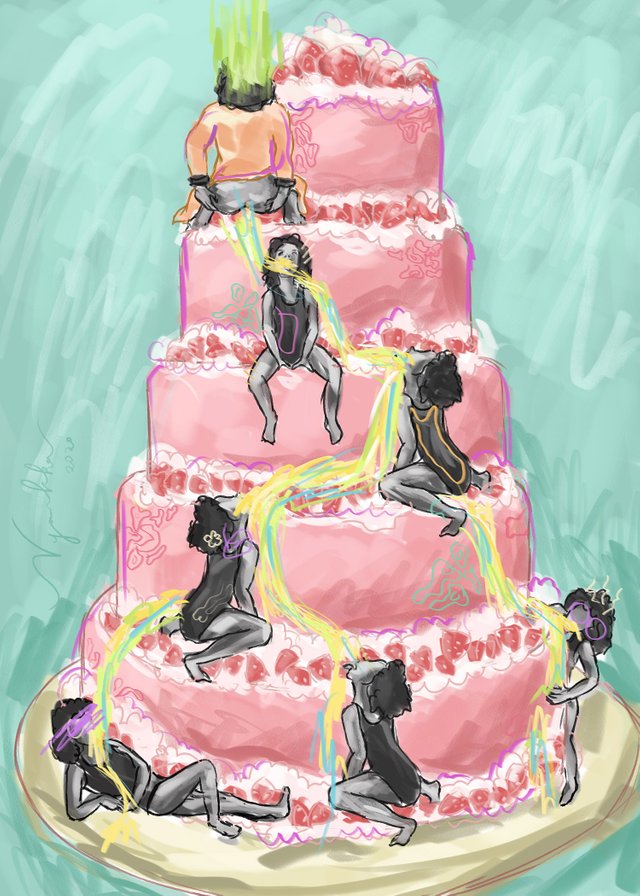 That was it. I prefer explaining my concept with my finished painting on canvas but I'm curious to know your interpretations if you have some to it. It will greatly help me with the development of the series. ^^