This is a tree from Lighthouse Park in Vancouver, where I was lucky enough to accompany my friend and mentor for a short trip.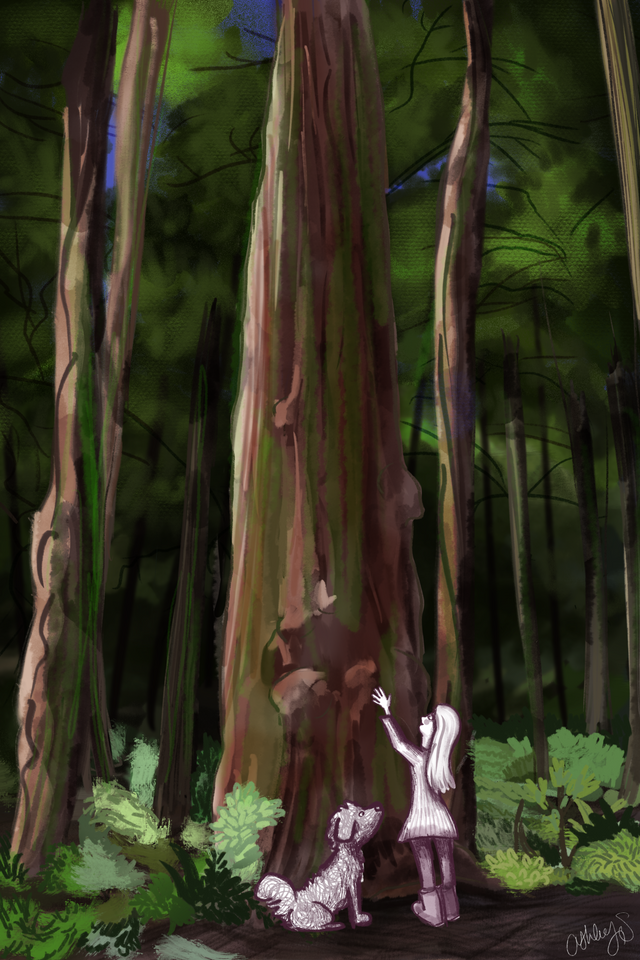 Vancouver is her hometown, and here she's pictured with her poodle and her oldest friend: a tree just off the trail.
I tried this with monochromatic characters, but didn't like the look: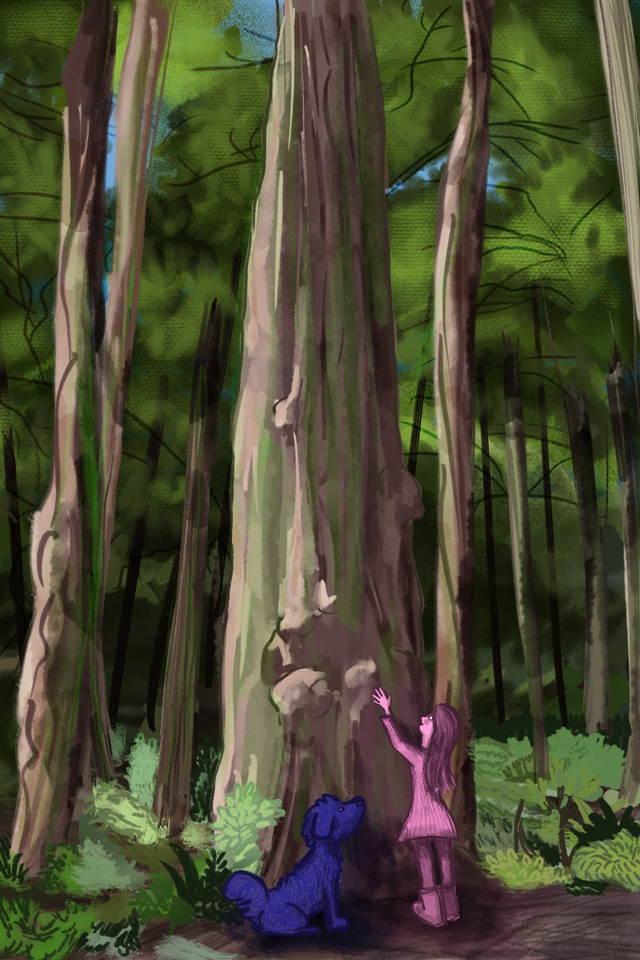 I was trying to reference the blue dog paintings, but it just didn't work for this one.
A few months ago (when I drew this), I went to Canada to hype up my friend for her high school reunion. Unfortunately, we ended up having to work most of the trip. I'd love to go back and explore the area eventually - it smells so good there!? Why??
This was maybe the first time in my life I felt inspired to draw a landscape.
I miss living somewhere that has trees like this. It feels impossible to put roots down in LA - the concrete is a little thick for my taste. For now it's good, but I'll really be thinking about Vancouver!
---
The view from the house: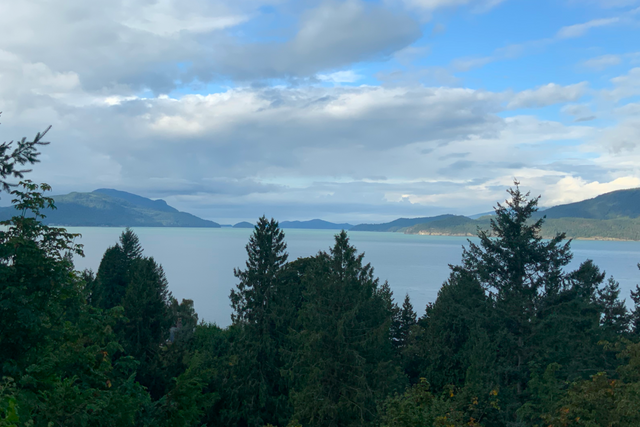 (Painted)