I had an couple of hours to kill so I collected Mor-mor 沫沫 the Labrador from her daycare early and went for a walk. Due to COVID-19, many parks and walks are closed.
We started at Till's Lookout and walked towards Taitua Arboretum. The first part of the walk was uphill.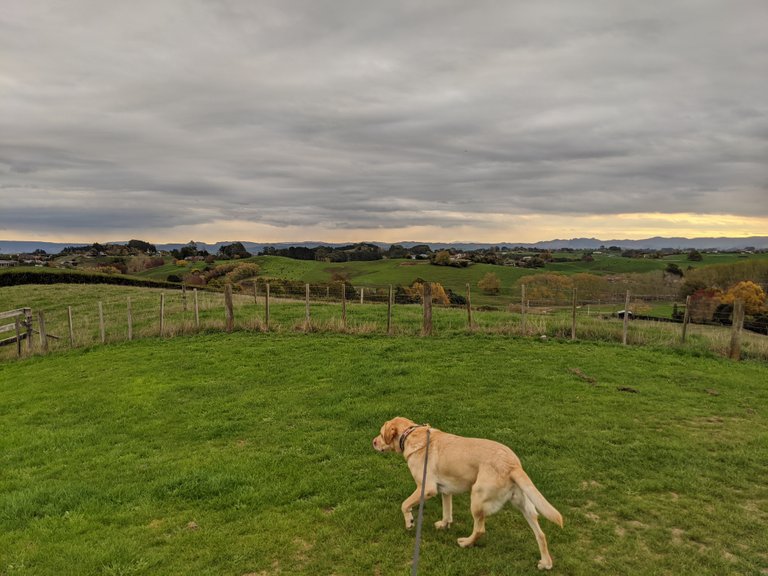 The weather was over cast with fingers of rain clasping the distant mountain tops. This rolling country view is unusual in my flat part of town.
Past small holder farms, we spot these bovines on the skyline. They came over to say hello.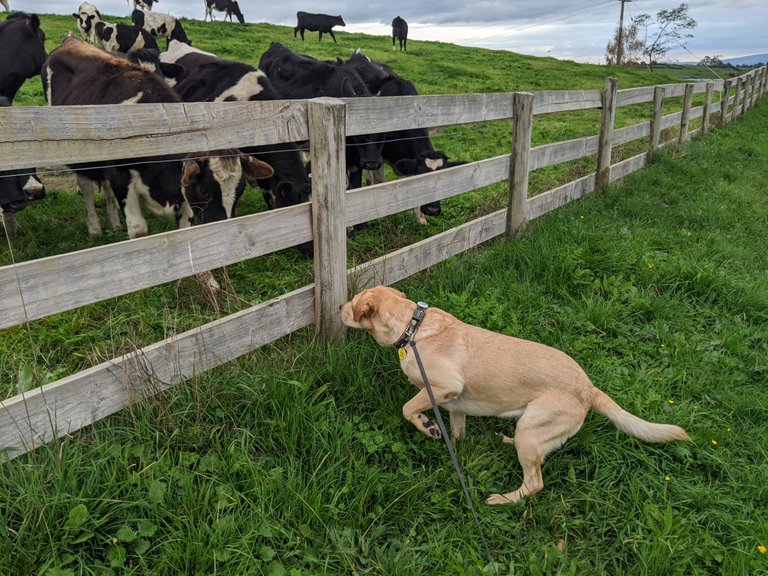 But Mor-mor 沫沫 is unsure. She's even little afraid. It takes quite some coaxing to get her to grant a tentative greeting.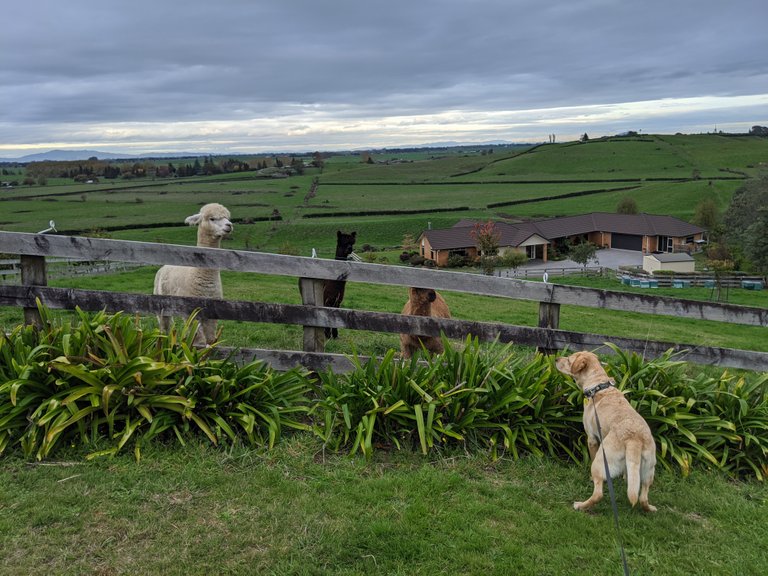 Mor-mor 沫沫 was also confused by some friendly Alpacas who came over to ask her opinion on the weather.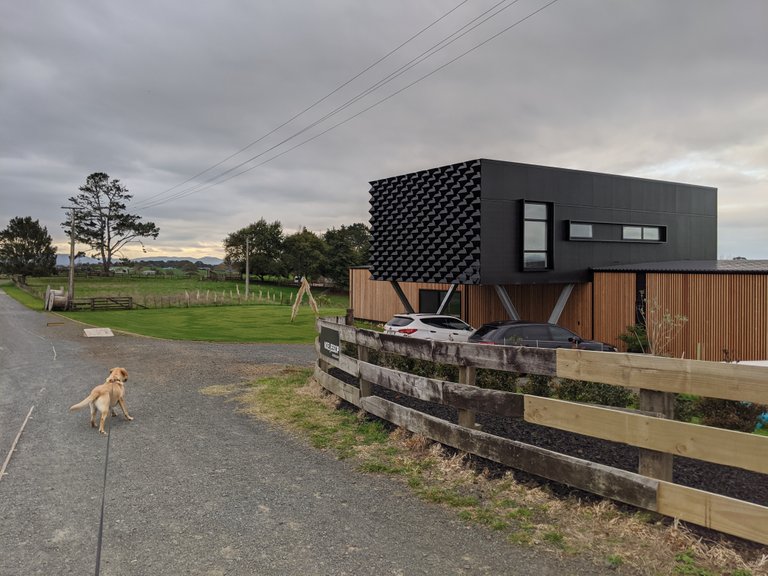 Down the road we passed this statement house with this waffle end. Mor-mor 沫沫 wanted to ask if they had treats.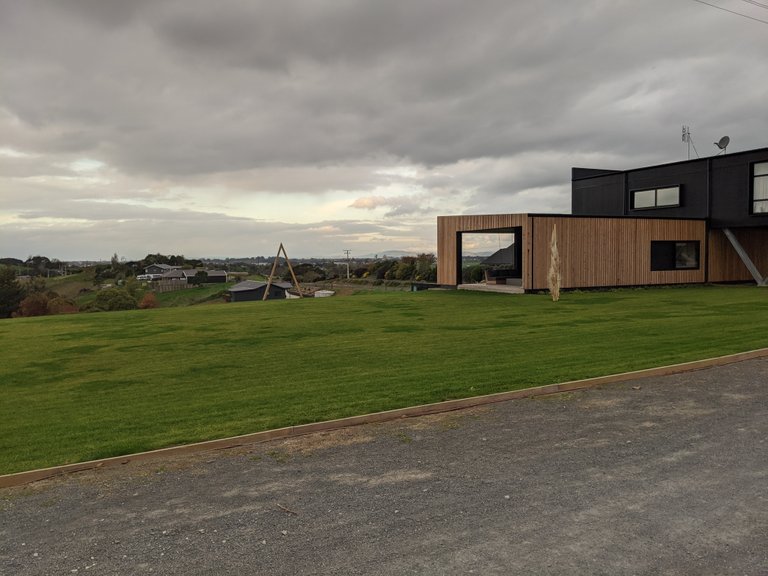 And, from another angle, we can see a scenic window over their deck.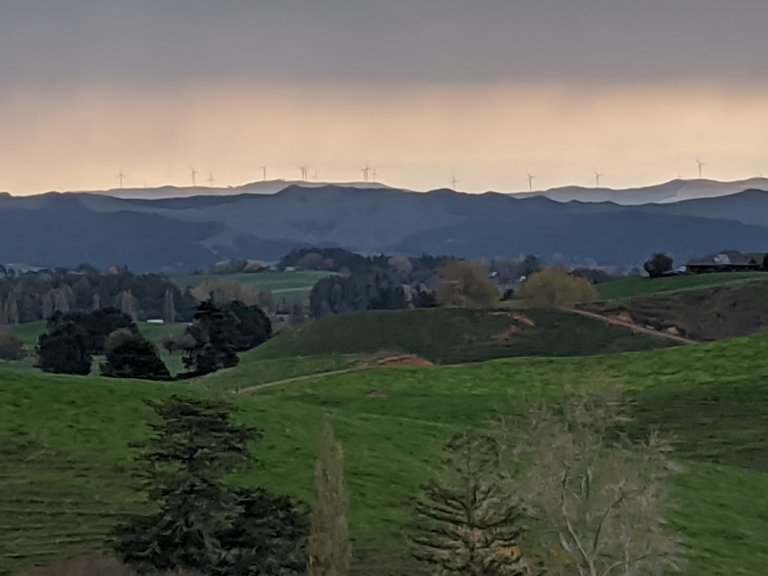 Far across the hills and vales are the wind turbines on the horizon, squeezed between the hill and cloud like Maui between Rangi and Papa.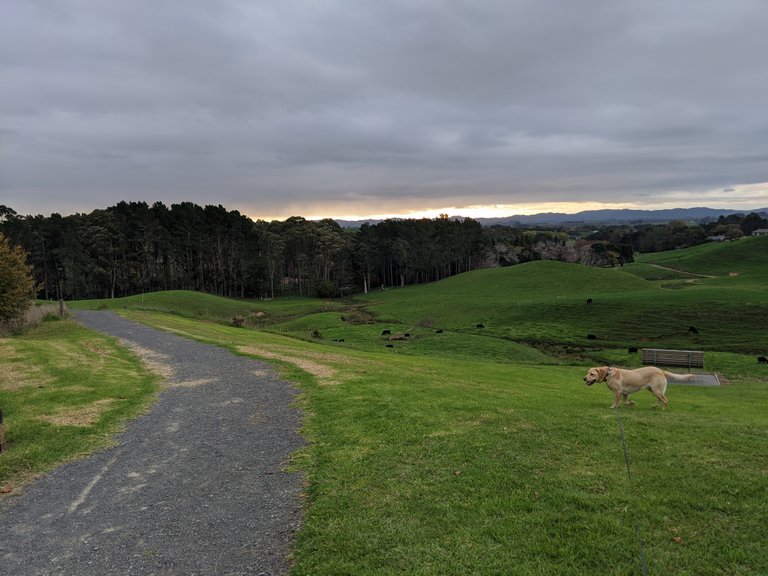 As we round this corner, the Arboretum comes into view as a grove at the bottom of a valley.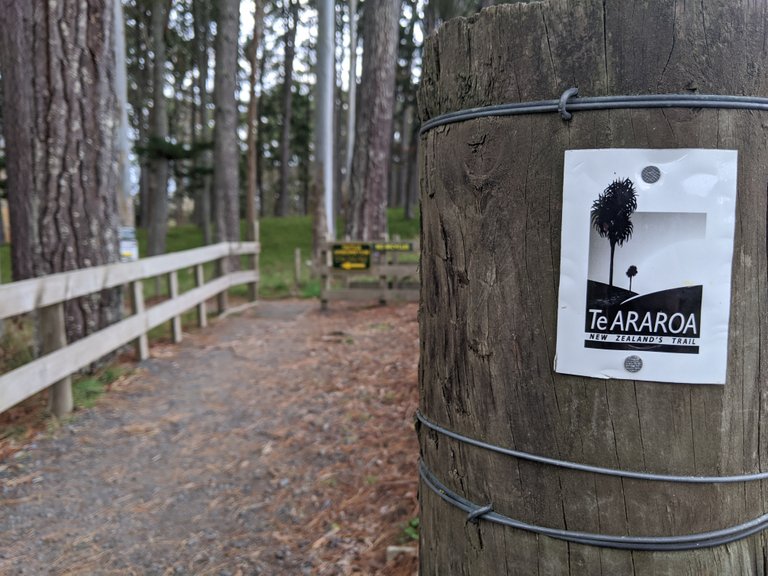 The Arboretum is part of Te Araroa (The Long Path) which is a hiking track that runs from the north to the south of New Zealand. People come from around the world to hike that trail.
Just past here, it was time for us to turn back and go home. Until next time.