The plastic case mount on my Silky Pocket Boy 170 saw is failing. I had extended the life of the case by using a ranger band on the split wire hanger. Now it's time for a more permanent solution.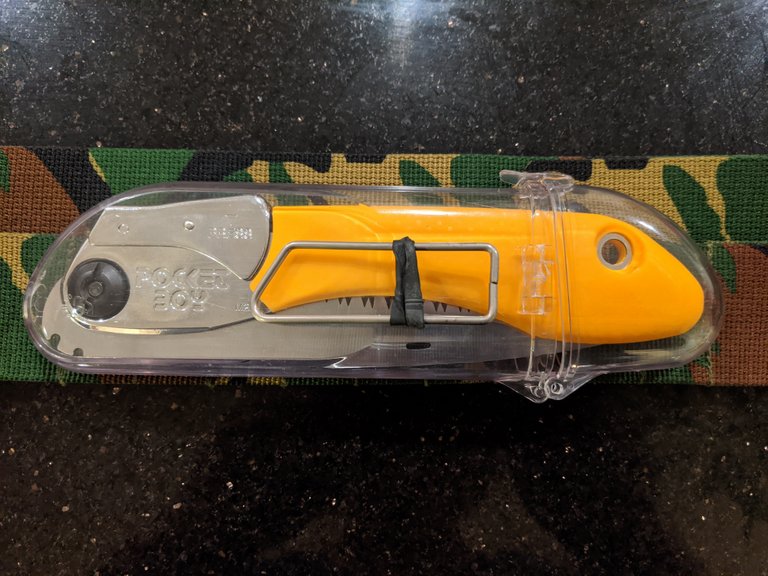 Here you can see how cracked and worn the plastic mount is. I also removed the cap because that'll come in handy later.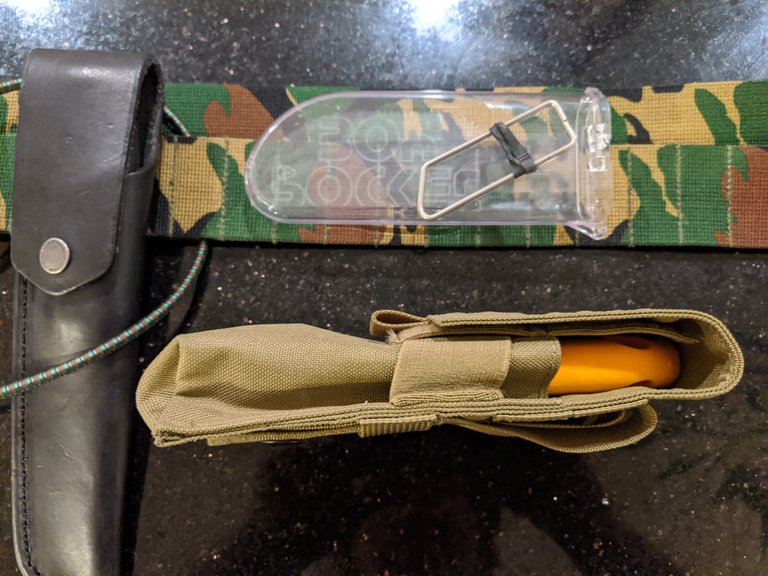 I had these London Bridge M16/M4 Magazine pouches laying around. I got given these as a bonus on a order I made with some tactical supplier and so it makes sense to use them. The pouches are designed for secure holding but quick access. There's elastic to retain one or two magazines. This is pro hear for sure. The Silky Pocket Boy 170 folding saw is an almost perfect fit, however the spine of the saw might wear the bottom of the pouch. This is where the cap comes in handy. See that bulge at the bottom of the pouch? That's the case cap - it protects the bottom of the sheath and improves the way the saw fits. The Velcro top flap ensure zero rattling.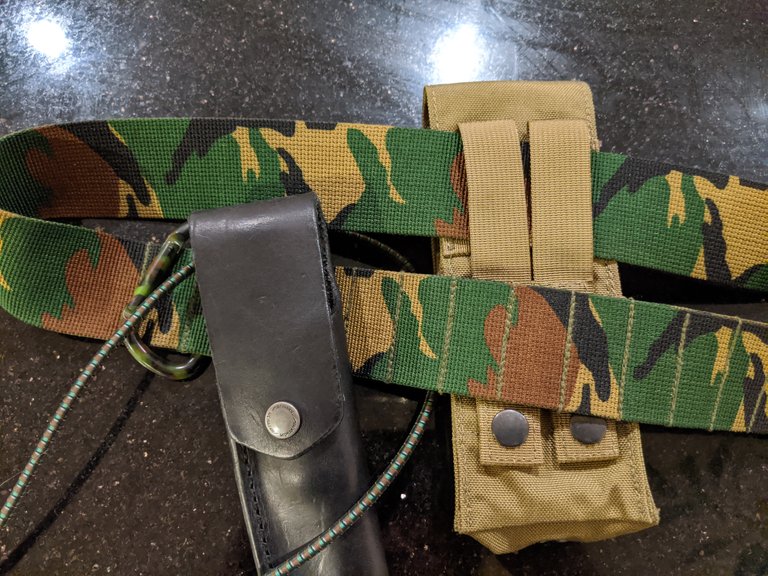 The pouch mounts to the belts use the MOLLE II system. This is quite secure and, in a pinch, I can remove the saw pouch without having to remove the belt.
I have some concern that the velcro might not hold when I'm pushing brush and I might lose the saw. It was suggested I add a dummy cord to the saw, but there are safety reasons for not attaching a lanyard to a saw so I'm going to take the risk of losing the saw. We'll see if pushing brush opens the pouch oflr not on a future outing.
Until next time.