One of the most recognisable faces in hop hop is Tupac Shakur even years after his death in 1996 from gunshot wounds sustained in a drive-by shooting in Las Vegas.
The shooting wasn't Tupac's first though. In November 1994 Shakur was seriously wounded in another shooting in the lobby of a Manhattan building where he was working on an album, his third, at a studio contained within. Shakur apportioned blame for that failed attempt on Sean Combs, also known as Puff Daddy and Christopher Wallace, a rival rapper also known as The Notorious B.I.G. Their's was a rivalry that plagued the hip hop scene throughout the middle 1990's.
On the seventh of September Shakur, in Las Vegas for the Mike Tyson V's Bruce Seldon fight, and other men of his entourage engaged in a scuffle with a fellow later identified as a member of the L.A. street-gang, the Bloods. This encounter was captured on CCTV at the MGM Grand hotel.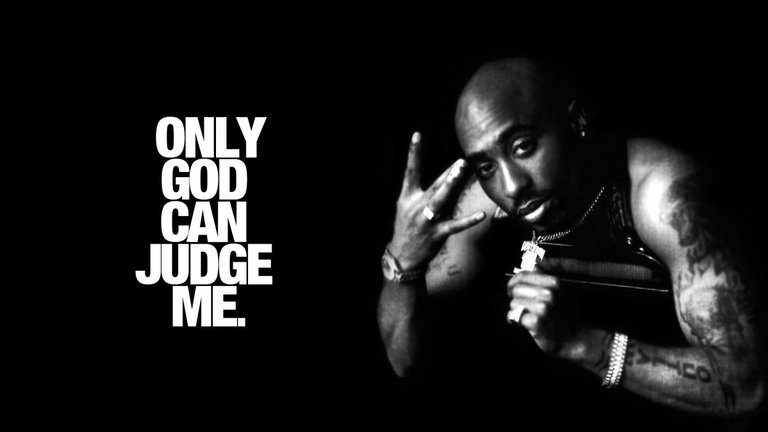 Some time later Shakur was a passener in a vehicle driven by Marian Suge Knight, [Head of Death Row Records]. They had stopped their vehicle at a traffic light when a white Cadillac pulled up beside them and sprayed the vehicle with gunfire, some 12 shots or so. The driver Marian Suge Knight, was grazed in the head by one of the bullets however Shakur was hit four times. Shakur was rushed to hospital, [University Medical Centre], and was operated on however died of his wounds on the thirteenth of September. Shakur was twenty five years old. source
Interestingly Christoper Wallace, The Notorious B.I.G., was also murdered in a similar manner in Los Angeles only six months later. No arrests have been made in either case.
Tupac Shakur lives on through a solid fan base and post-death album releases and through a 2003 film Tupac: Resurrection. Much of his current fanbase are far too young to have had the opportunity to hear or see him perform however they are loyal nonetheless.
Both Tupac Shakur and The Notorious B.I.G seem to have been immortalised in hip hop legend, either because their talent or well-publicised feud, I know not why. Their stature has grown, some say, far larger than it might have had they lived. *I have never been a fan of either artists and, to be honest, couldn't name one track by either. However I feel it's a shame they allowed their prejudice, ego and hubris to cloud their judgement in ways that ultimately brought their demise. I wonder, if their legends are so strong in death, what a collaboration might have brought them.
A sad and waste of talent.