Well... Of course, a corporation was gonna do it eventually.

I guess they saw the opportunity to capitalize on this quickly aging meme
Original meme variant created by me.
---
     At least, it's better than Kylie Jenner submitting a trademark for "Rise and Shine!". Article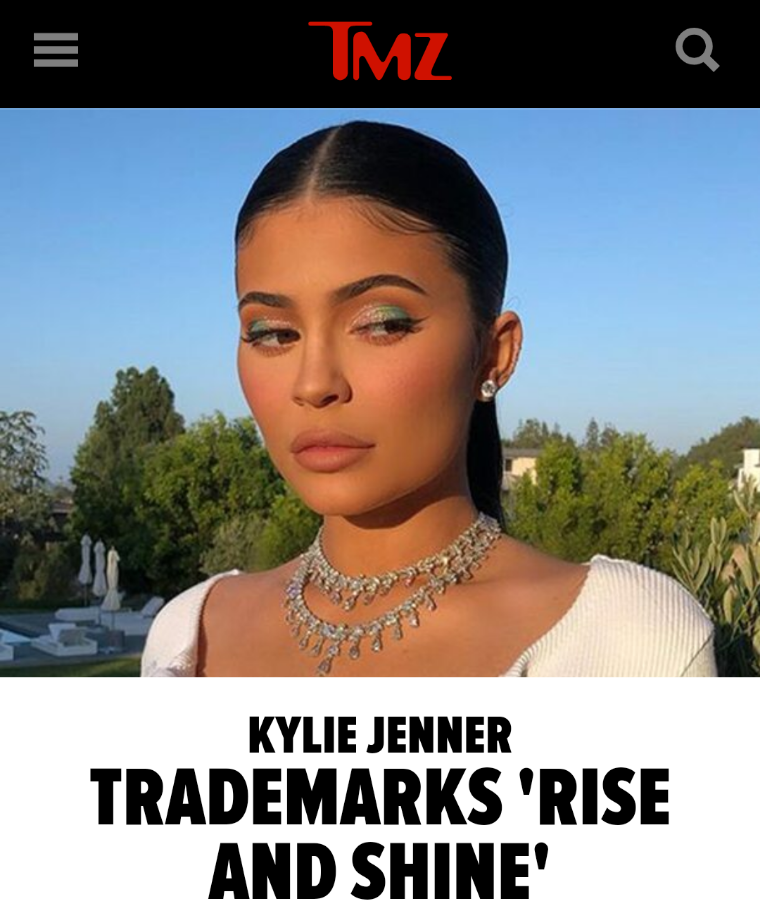 It seem we have entered the age in which celebs, corporations and elites struggle to "Capture the Brand" to the point of absurdity.
    Actually, it's nothing new. Y'all may remember the controversy around The Fine Brothers attempting to trademark the word "react" for their reaction videos and the shit-storm that ensued.
---
     The way I see it. This trademark grabbing is a bit of a turn off for me as a consumer. I'll probably avoid having anything to do with a brand that engaged on frivolous trademark lawsuits. Just seems kind of petty.
     Looks like we may not have to worry about the brand chasers squatting on the beloved yet rapidly aging meme. Per the article,
"In all likelihood, the USPTO will deny all of these applications because OK BOOMER has become a 'widely used message,'" Gerben told CNN.
"A trademark registration will not issue in a phrase that is commonly used to convey a social or political message. This is because such a 'viral' phrase is incapable of identifying the source of a product or service - which is what trademarks must do to be capable of registration."
So, it seems our "ok boomer" memes are safu for now. On that note, I must allude to one of my favorite boomers from a video game franchise and a relevant meme I found on the Reddits. https://www.reddit.com/r/left4dead/comments/dtnqs1/ok_boomer
If you read the comments, looks like the L4D community isn't taking too kindly to the trend.
To be honest, it's getting old to alot of folks. The Ok Boomer meme represents a very monolithic and prejudiced way to look at people of certain age groups.
I dare say... It's Ageist even!
Checkmate SJWs! ♟️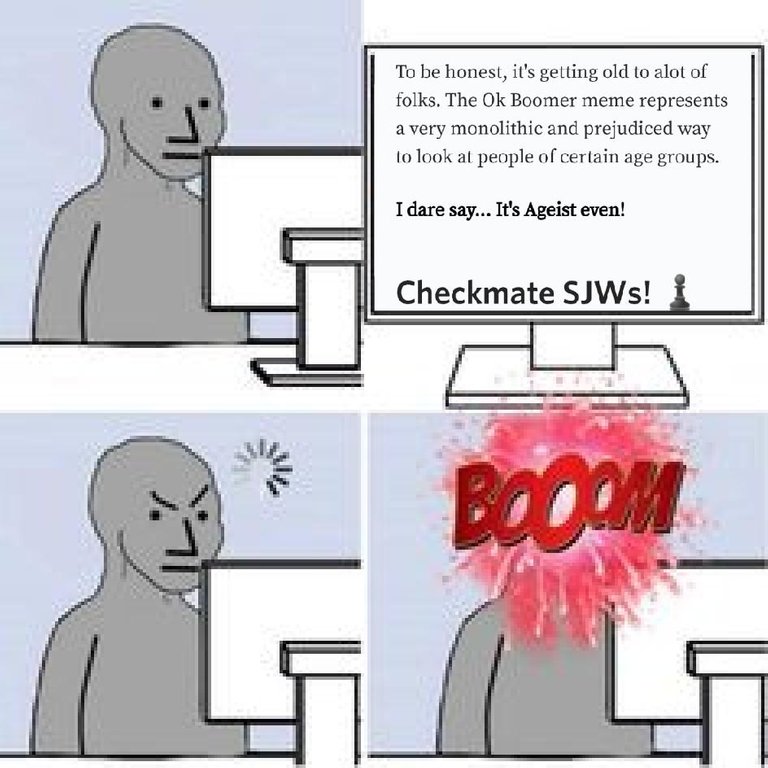 #metaaf