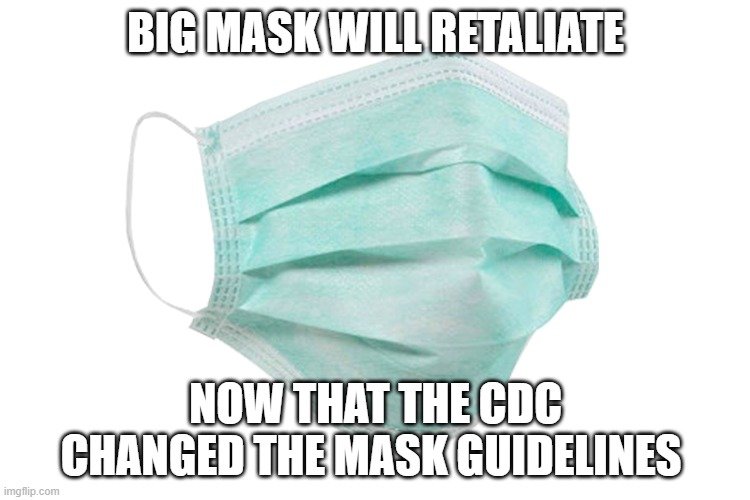 Coronavirus News, Analysis, and Opinion:
New Mexico: Nearly all COVID-19 patients hospitalized are not vaccinated
Cryptocurrency, Investing, Money, Economy, and Debt:
Net result (after Turkey ban, US tax FUD, Faketoshi law suits, Elon/Tesla energy FUD) is that bitcoin is 5x higher than ~6 months ago. And both S2FX model + onchain data indicate that we are only halfway this bull market. I would not be surprised to see another 5x next ~6 months. pic.twitter.com/JiJU1AzO0g

— PlanB (@100trillionUSD) May 14, 2021
A Dogecoin co-creator called Elon Musk a 'self-absorbed grifter' in a now-deleted tweet after Tesla said it would stop accepting payment in bitcoin
The Bigger Inflation Scare Is Emerging World Food
Politics:
Big news - bipartisan deal announced on Jan. 6 commission pic.twitter.com/f1dXKEXSPQ

— Manu Raju (@mkraju) May 14, 2021
The House GOP Leadership Is Unified
If Republicans control the House after the 2024 election, it's easy to see how they might not certify a Democrat winning the presidential election.
Trump Voter Illegally Cast Ballot for Dead Wife and murdered her.
DHS Warns BLM That Protests Are 'Likely' Target Of Far-right Extremists
Cicilline seeks to censure Republicans who dismiss Jan. 6 insurrection. All, well and good, but won't those who'd be censured revel in it? They'd just whine about it in fundraising appeals to their base.
Ducey orders DPS protection for Secretary of State Katie Hobbs and her family following death threats
Marjorie Taylor Greene Violating Georgia Tax Law
Rep. Marjorie Taylor Greene (R-GA) and her husband have two active homestead exemptions, which is against Georgia law.
A homestead exemption is a big tax break any Georgia homeowner is entitled to for their primary residence. It is against the law to file for more than one.
Serendipity:
Lebanon: Karpowership shuts down electricity supply. In other news, floating power plants are a thing.


Badge thanks to @arcange
Meme credit: srcmaker (source)