Hey Steemians. I'm still alive. Just went to get some cigs to corner store, but I took my phone with me and been reading you all and curating here and there.
I don't want to sound like an Instagram wanna be model, but here it goes: There's been a lot of people who have asked me over direct messages and comments on posts, what's the criteria we are using to curate with @ocdb?
There are 5 different sources where we get content to curate, your post may fit one or more of these and get curated. It's definitely not a must to fit on more than one of these points to get curated by OCDB:
1 - OCD Compilation posts:
Everything that gets featured by our curators team, receives an OCD, Smartsteem, Blocktrades, and then, an OCDB vote. Our curators browse many tags, different tribes and have different tastes, so just keep creating high quality content every day and eventually one of our curators will find you.
2 - #POSH Posts:
Now this doesn't mean they have to be cool or posh posts. This means that whenever you create great content for steem, If you share it on Twitter it's more likely that we will stumble upon your post.
3 - Original-content: One thing we are focused with the OCDB curation is trying to reward original content creators. Of course, everything on Steem is supposed to be original content, but it's not the same to post a drawing of an existent cartoon, as to create an original character and make a drawing of it <- This is what we mean with Original-content. To have a bigger chance of getting picked by and OCD curator you can use the tag #OC
For this specific point, we usually browse the created feed, meaning that every created post on steem can get a look from us. We browse some tags every day to give New authors a chance to get curated even if they don't know about the specific tags we curate or they are way too new to know what's the deal with curation and are just content creators getting to know whatsup about Steem.
4 - High Quality content: We know there are more than a few curation guilds on Steem. We do not think of these guilds as competition for us, but as a partner in crime (in this case, the crime is the curation) where we all want great content and great authors to get rewarded for their HQ posts. We try to visit these other curation guilds compilations at least once a week to see if there are some underrated posts or undervalued authors. As the Curation team with the most SP out there, it would be selfish to not reward users just because we weren't the ones finding the post.
5 - OCDB Feed: Our Feed is made up by a whitelist. This whitelist is comprised mainly by users who have been curated by OCD in the past 2 years and a half we've been active as a curation Guild. During the past couple of months we've been curating our feed on a daily basis, this means that if OCDB is following you, if you resteem something, I will see it, that is for sure. I browse OCDB's full feed every morning and every night. So start resteeming more. Don't abuse it though, too many low quality resteems a day to get my attention will result in an unfollow.
Every user we curate with OCDB, is automatically followed by OCDB, so don't get discouraged, keep creating great content every day! Use the appropriate tags and share it on Twitter for a better chance of getting curated!
OCDB Curation Rewards
A few weeks ago we stopped sending the curation rewards to our delegators, you can read more about here.
To make it a too long, didn't read update. I have right now 22k steem liquid on my account as I'm writing this post and I have a couple of extra Steem scattered around my alts. OCDB is in constant power down giving me 6.5k steem a week and OCD-witness is powering down 2.5k steem a week.
As of right now, we owe our delegators 32k steem worth of curation rewards.
Worry not, once we have this amount fully covered, we'll send them all at once. This is not us preparing to exit scam, this is just a movement we are doing to not mess with our CR distribution bot that get's glitchy if we run it without having the full amount covered.
Your curation rewards of one month and a half will be in your wallet as soon as possible.
A little life update, in case you kept reading til the end
I've been studying German around 4 hours a day. I told you I want to begin my masters in Austria (taught in German) in October 2020 so I have to have a C1 level. Difficult but not impossible.
I'll be back in Mexico city to see the family for the holidays and my birthday and then, in January I'm going to the caribbean for a few weeks before going back to Austria and begin proper German lessons in March.
Been curating, reading your posts and trying to write some, but to no avail - the last part only, of course.
Still trying to get people to Approve the Steem Onboarding SPS Proposal so if you like it and you haven't voted for it, click on the link, it's very easy to show us your support that way, it doesn't matter how much Steem Power you have!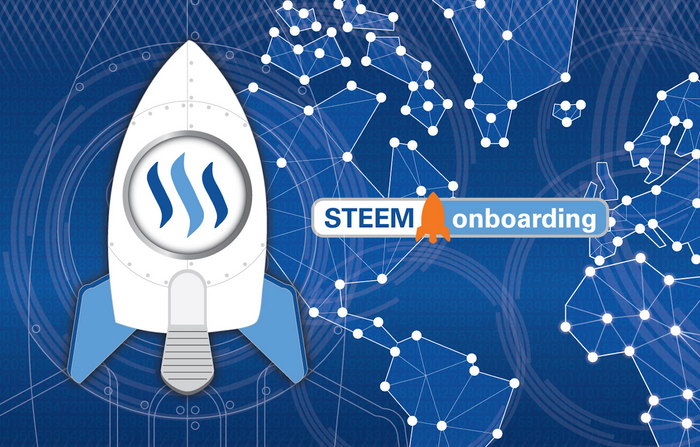 That's it for now! Keep on Steeming and creating great content! OCDB will find you :)