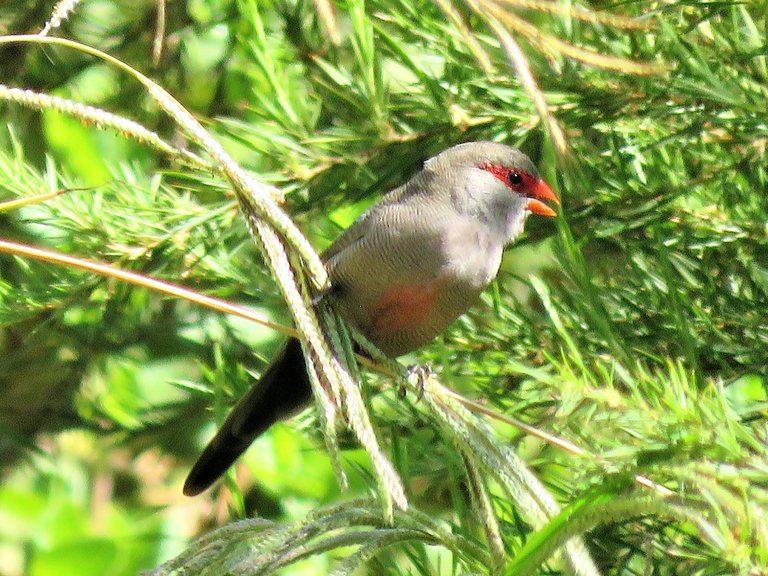 "Hi All, My name is Jack, and I am going to tell you a real funny story today"! "They call me a "Common Waxbill" and this story is about my more illustrious cousin and his young, wife that are called by the fancy name of "Swee Waxbill".
Come and laugh with us!
Note: Photo description is below each photo!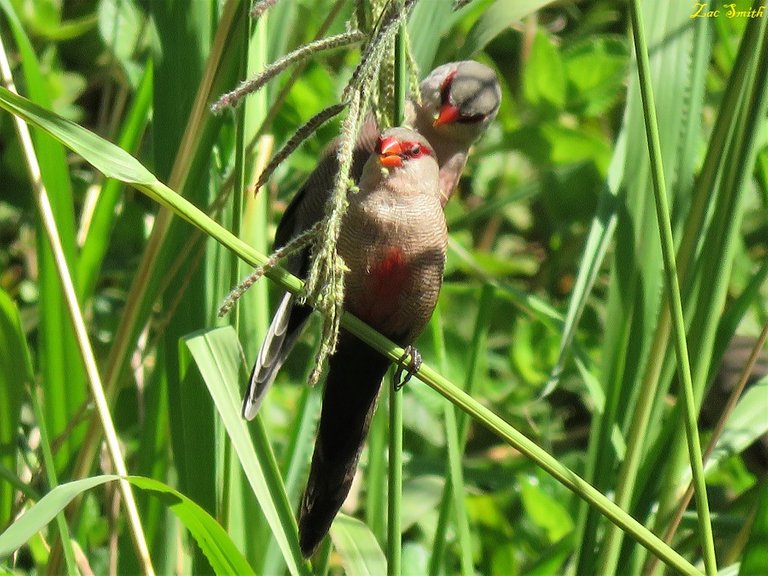 "But first I want to introduce you to my wife Lily and we took up this seat to watch the show in the sauna below"!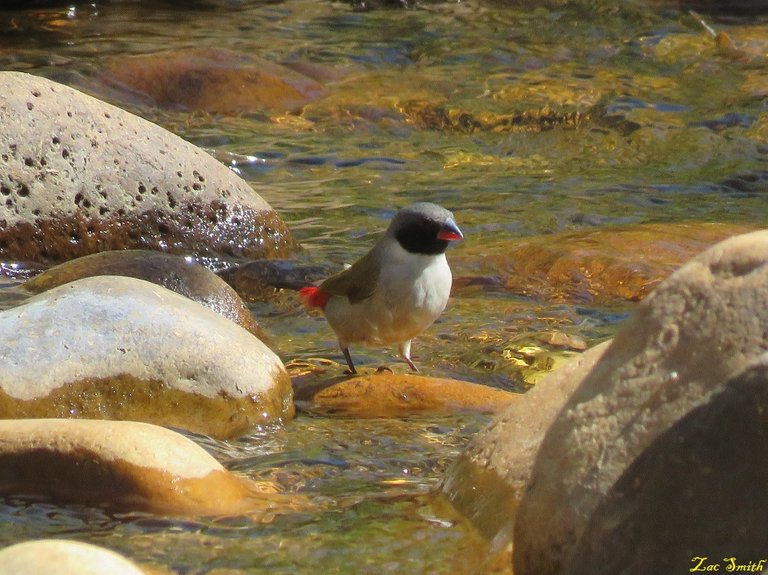 "Right, there below is my cousin Danny-Boy and he is checking out the privacy of the sauna scene"
"They don't want eyes around you know"!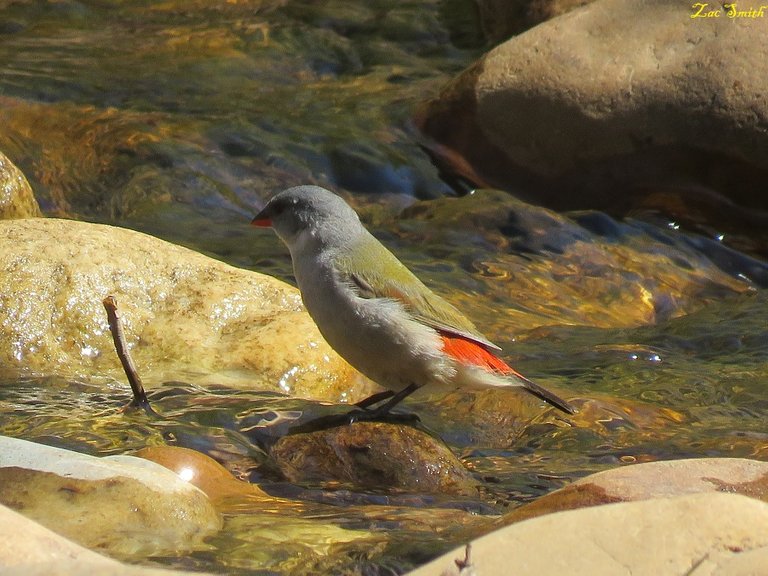 "And here comes Betsy-May, she is very uppity class because of their fancy specie name of "Swee Waxbill".
"Better than us she thinks, as they even have hyphenated names to show everybody their status!"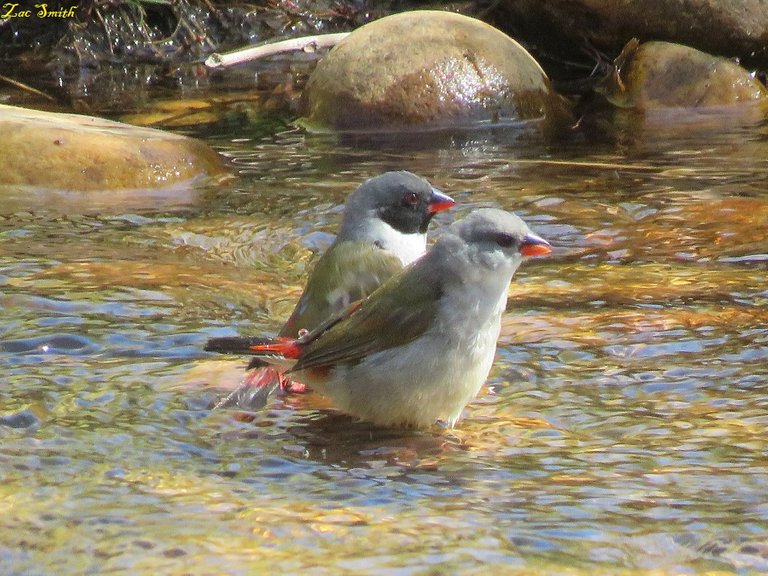 "So the foreplay starts by them posing as usual to impress each other". I am not jealous, but I think Betsy-May shouldn't be wearing red lipstick in the sauna".
"And she even has Danny-Boy wearing her red lipstick, what a fancy poofter"!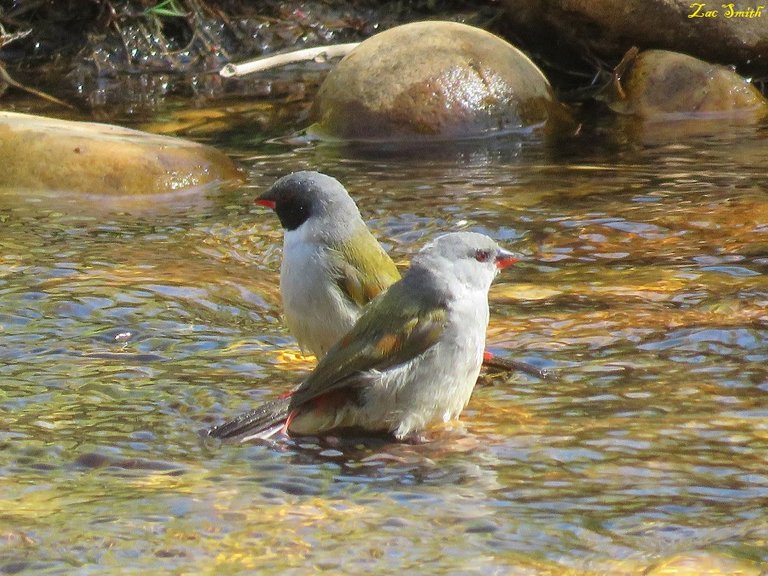 "Oh yeah, the fancy Swee's are real posers"
"We heard Danny-Boy say to Betsy-May; "Okay, let's do it"!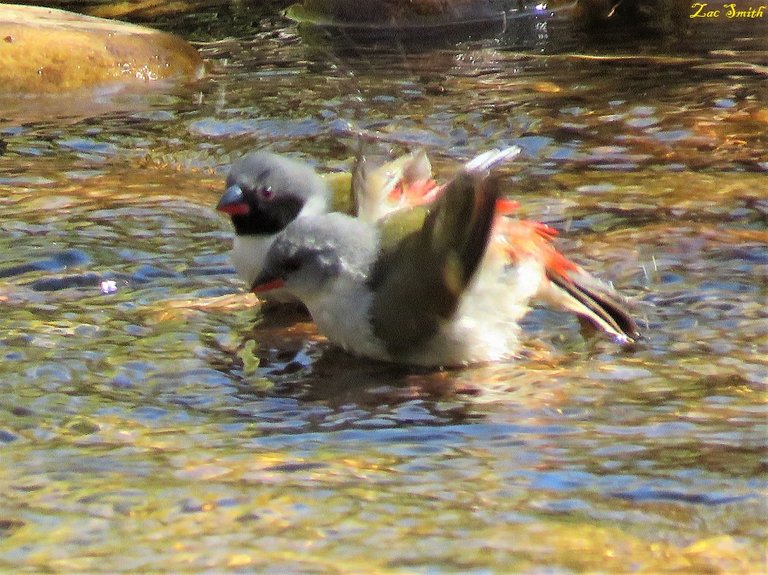 "But Betsy-May is very concerned about hygiene as they are under the virus lockdown, but Danny-Boy not so much as he is more worried about his crypto accounts!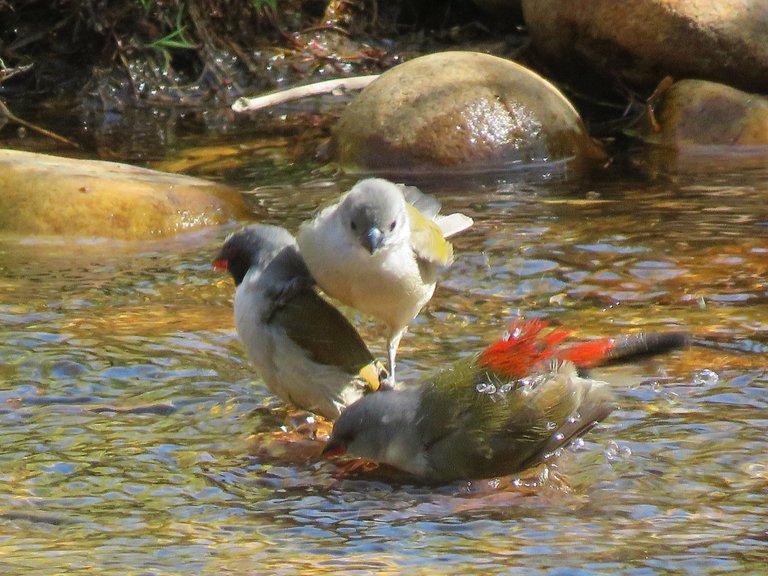 "Bang! Junior arrived happily shouting "Mommy, Daddy, look I can fly"! Hahahaha.
All of their careful plans for a sauna lovemaking session were shattered"!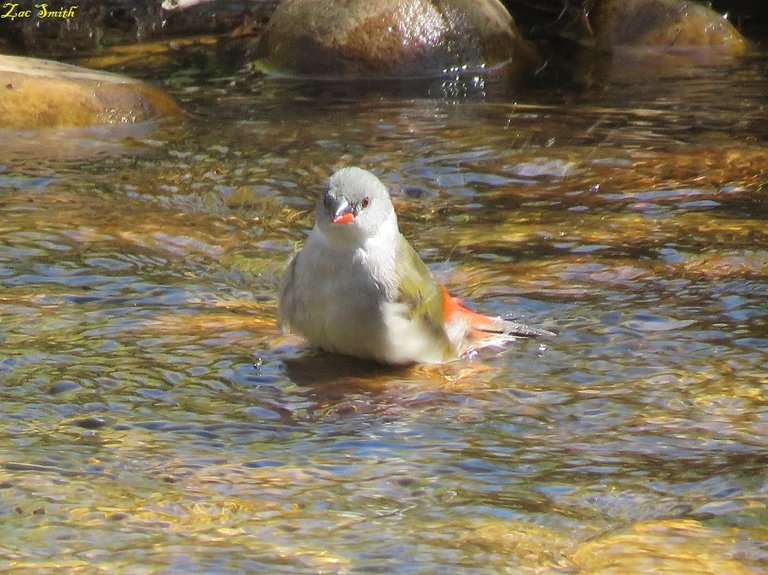 Lol! "Betsy-May doesn't look happy here, as Danny-Boy took junior to the bird gaming center and now she is all alone"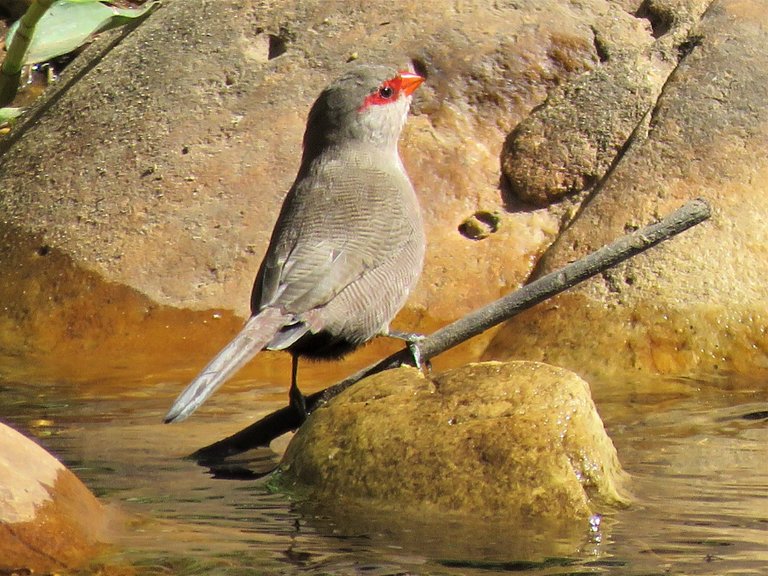 "Hi, Jack here again and that's the end of my story and I hope that you had a good laugh. The kids of today can certainly spoil so many intimate moments. Hahahaha".
We heard in the president's speech last night that South Africa is in a lockdown that starts on Thursday at midnight. 3 weeks for all to stay at home.
I wonder how many times the story above will be repeated at home Lol.
Note: All photos are my own, unedited and only cropped for uploading purposes.
Camera used: Canon Powershot SX60HD
We hope that you have enjoyed the pictures and thank you for visiting a post by @papilloncharity

Team South Africa banner designed by @bearone