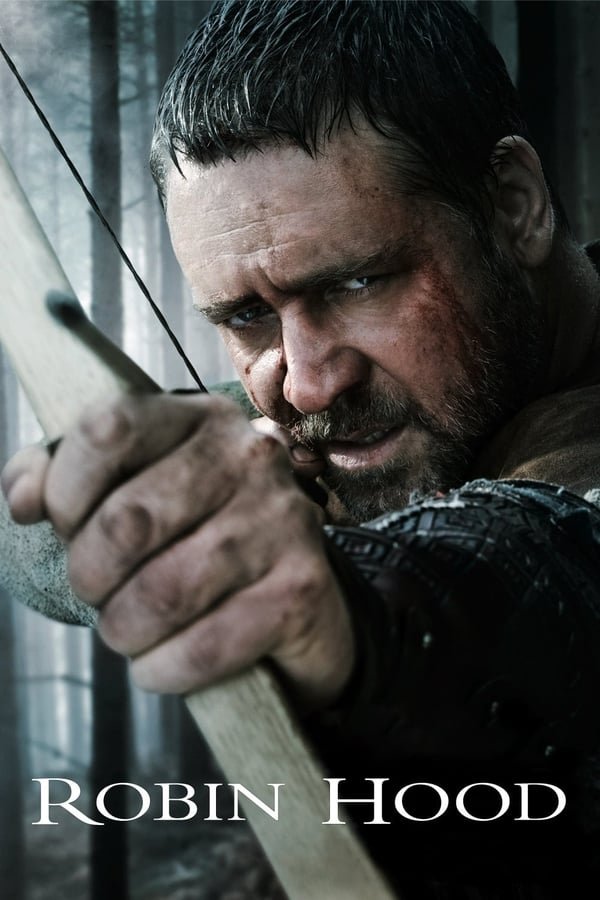 picture credit
to watch the movie.......visit
https://www.themoviedb.org/movie/20662-robin-hood
summary
There have been countless variations of the story of Robin Hood, which has been portrayed as a legend in British literature since the 12th century. Director Ridley Scott's interest is'The Story of Robin Hood before Robin Hood'. Like a kind of prequel, it depicts how Rogue Robin Hood became an enemy. At the end of the Crusades, King Richard of England and Robin Longstride (Russell Crowe), an outstanding archer in his army, jump into the battlefield. But when the king dies during the war, Robin prepares to return to his hometown, England, along with his companions. On the way, he witnesses the death of the knight Roxley. Roxley leaves a will to tell him to hand over his sword to his hometown, and he tries to put it into practice. Meanwhile, the British, which Robin saw when he passed away, has been devastated by war. Moreover, the tyranny of King John, who succeeded King Richard, ascended to the throne, is indescribable. Meanwhile, Robin learns his secret about his father. He found out that his father had been cruelly executed after challenging the kingship in a hunger for freedom. He now has a mission. Even for his father and the people of England, Robin had no choice but to walk the path of a traitor, against the kingship.
subject
When Robin Hood was selected as the opening film of the 63rd Cannes International Film Festival, foreign media all said, "Now, the Western warrior film that has almost disappeared is back." Who is the Warrior Robin. He is a person who has come to the test of fate that suddenly looms. Robin in Robin Hood is a character that is perfect for a heroic narrative in many ways. He kept the secret of birth, tried to deny the god, but in the end he was forced to face the god of fate. He seems to have chosen him, not his choice. It is a story in which a human faces strong in front of him.
Appreciation point
Director Ridley Scott shattered all the images of Robin Hood dressed in green clothes that were familiar with oral tradition. First of all, he interpreted Robin Hood as if he had pursued a righteous work by revealing his courageous and heroic aspects in the historical scene. It's not bad for Robin Hood's courageous and courageous impression as expressed by Russell Crowe. The director's specialty, directing the spectacular scene of war, is also an important highlight of this film. Nine cameras, 1,500 stunt actors, 150 carts, and 25,000 costumes were put in. It is truly a massive offensive in volume. On it was created a fierce naval battle scene in which Robin Hood fights against the French army. Meanwhile, Cate Blanchett of Marion, who appears as Robin Hood's spiritual comrade, is also new. This is true in that it is not a character dependent on Robin Hood, but a strong and independent female character by itself.