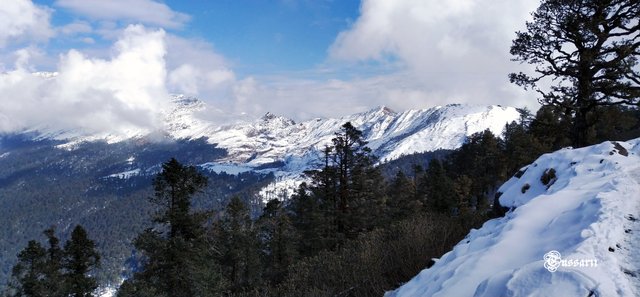 Hello Friends.
In this post I share photographs of Incredible Creation of Nature. This photograph is telling the real beauty of snow on mountain with clouds. I also try to capture green land of trees with snow it is makes this photograph gorgeous. The first ray of sun makes snow shiny. This photograph is taken during the Brahmatal trek at morning. This is really beautiful view of cloudy Mountain and blue sky. This is god make nature which is incredible. It is Fresh clear and awesome weather over there. Sun rays are making snow on Mountains more beautiful which is really amazing view.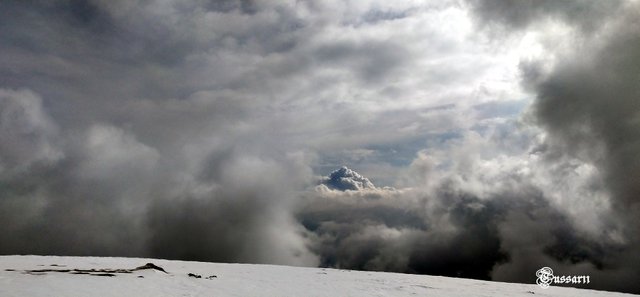 2nd photograph try to capture the beauty of clouds. It looks like we are standing above the clouds. And clouds are walking on the land which makes this photograph amazing. I love this photograph most. The Stunning cloudy scene at the edge of the hills makes beautiful view.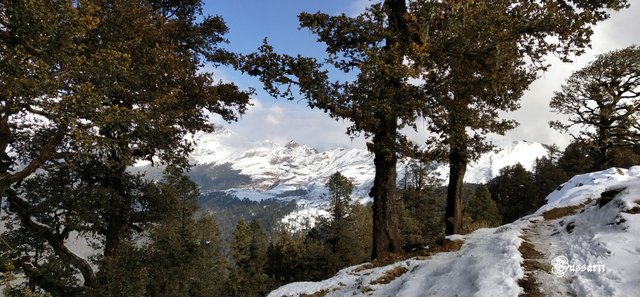 3rd photograph is covers the beautiful trees with snow. Trees with snow and Blue sky with clouds make this photograph awesome. It is the most beautiful morning view I never ever seen before. I hope you enjoy this photograph.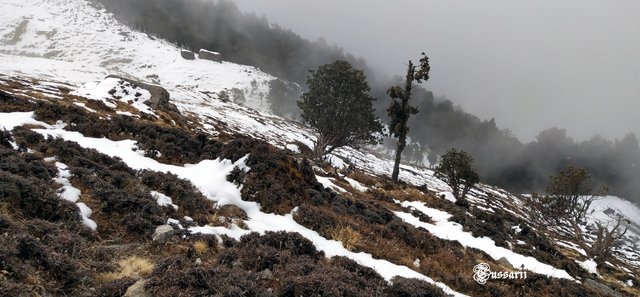 4th photograph try to capture foggy weather with trees. It was so cold and beautiful morning. Snow on grass make this photograph beautiful.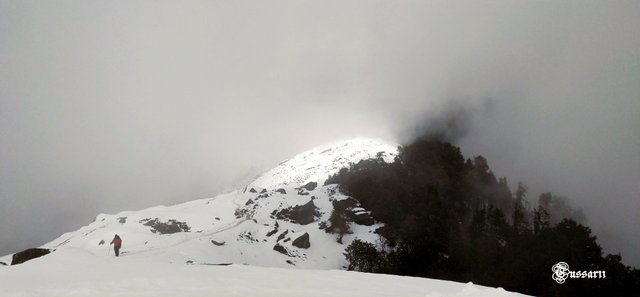 5th photograph the snow enhances the beauty of mountain with white tones and foggy weather makes them Beautiful. This photograph is perfect combination of snow, Trees, fog & mountain. I hope you like this photograph. This is really amazing view.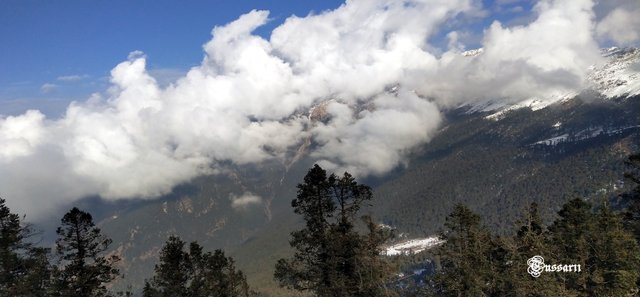 This is the beautiful shiny morning from top of the Brahmatal Hill's. The mountain with sun rays and clouds with blue sky is giving charm to this picture. It looks like heaven at morning. This place is known for the nature beauty. This photograph is telling that how beautiful place this is. I really enjoy this trip with friend. The height of Brahmatal Hill's is 12250feet from ground level. This is located at Chamoli district, Uttarakhand State India.
These photographs are taken from vivo 1804 F/1.8 Focal length 4mm.
I hope you like these mountains with sun light. If you like this photograph then pleases upvote and comment here so your comment will inspire me to share more good photographs.
Thanks for visit friend.