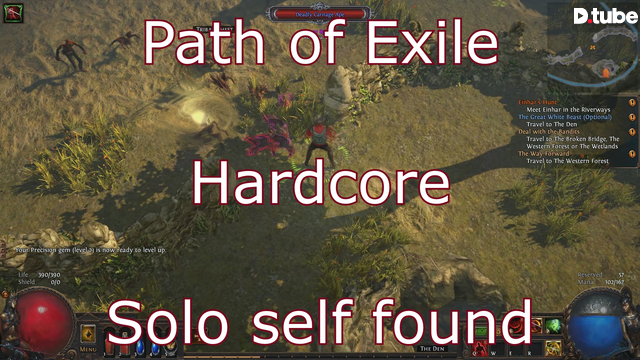 ---
Path of Exile - Hardcore solo self found practice Pt #1
---
It has been at least 2 leagues now, since I was last in a #poecomp that is always held by #mattclarke to celebrate the release of a new league. Reason I couldn't join was both slow internet speeds stopping me downloading upon league release, at a good enough speed, plus time. But now that will change for the next competition which I have strong hopes in it still being held and a fierce competition/turn out for it this time around.
For this practice I have gone duelist as the first of many characters I can choose from to keep learning and getting better at the game with and it is a lot of fun, playing Path of Exile on hardcore once more. This is started from act 2 as I didn't want to have the boring first act shown and wanted it to be more exciting, which it started to get in act 2.
My intro was created by me both audio and visual.
You can also find me on Youtube and Twitter.
https://www.youtube.com/channel/UC8_7hUIfjh4wTdNAeK11PhA?view_as=subscriber
https://twitter.com/TheGoliathhh
---
Join the OPGaming community, BattleGames community or SteemAce community to find great gaming content and like-minded gamers at the OPGaming Discord , BattleGames Discord & SteemAce Discord



---
▶️ DTube
▶️ IPFS