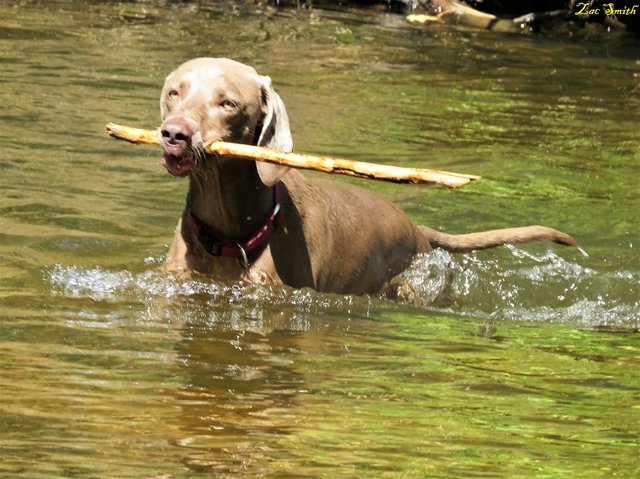 Come and watch the antics of the dogs at the river in a public park today!
Our lockdown starts tomorrow (Thursday) night at 12pm, midnight.
3 weeks to stay at home. Imagine that as it is very difficult for me to be locked away from nature.
But we have to do this, as it will hopefully break the chain of virus infections.
So I will slowly build a new computer over this time period.
Come and walk with us today!
This post is also good for #wednesdaywalk by @tattoodjay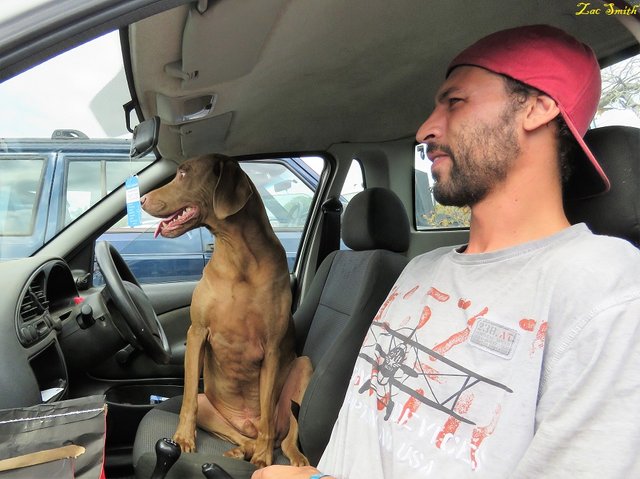 Here in South Africa the dogs drive themselves to the park for a walk lol!
Joking, as I asked the guy if I could take a photo.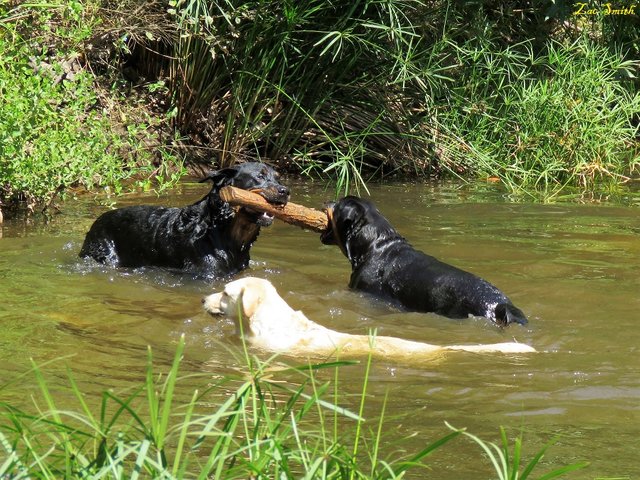 A pair of Von Sophia Rottweilers battling over a little stick and the Labrador is the referee!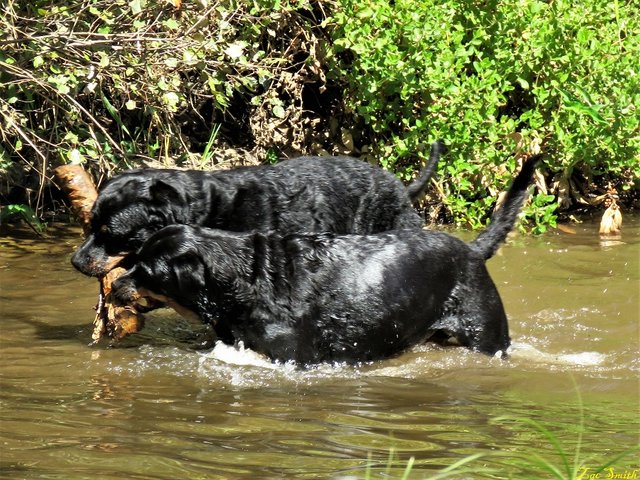 A fierce struggle for the log by these two warriors!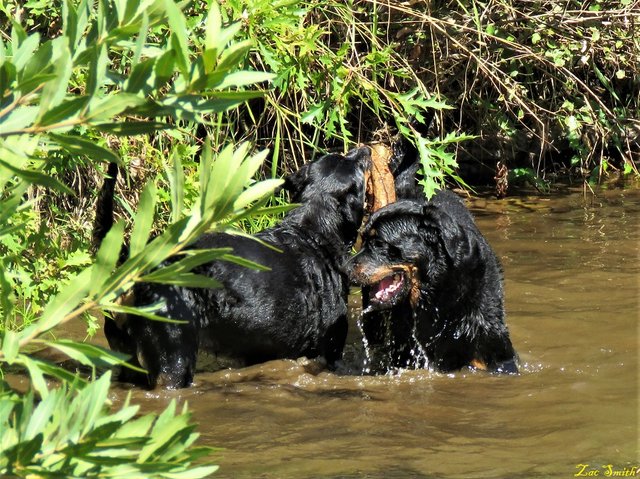 But it seemed that the guy at the back won the tussle!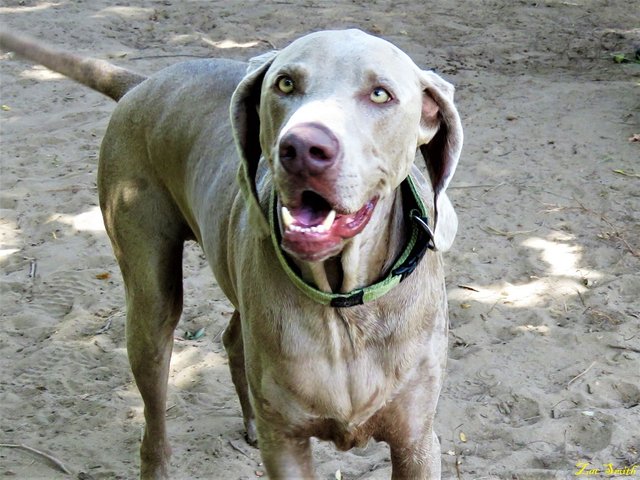 Here is a Weimaraner that came to greet us and they seem to be popular with the home owners over here!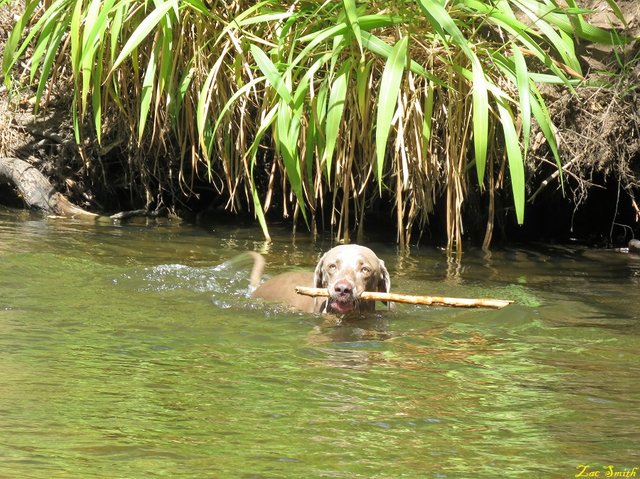 She showed us her swimming skills at the deeper side of the river!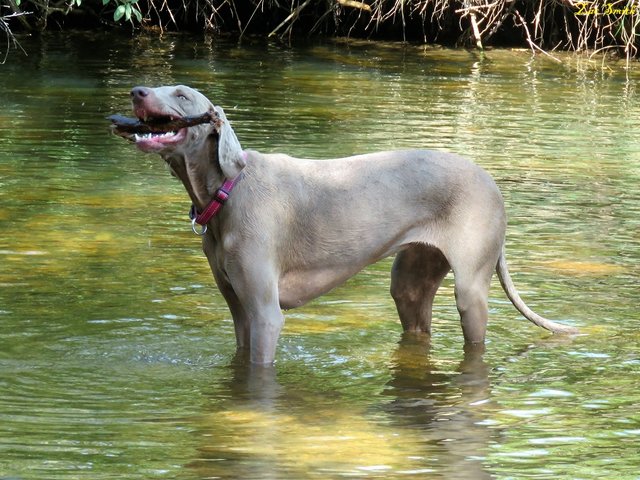 Voila, stick retrieved like a champion!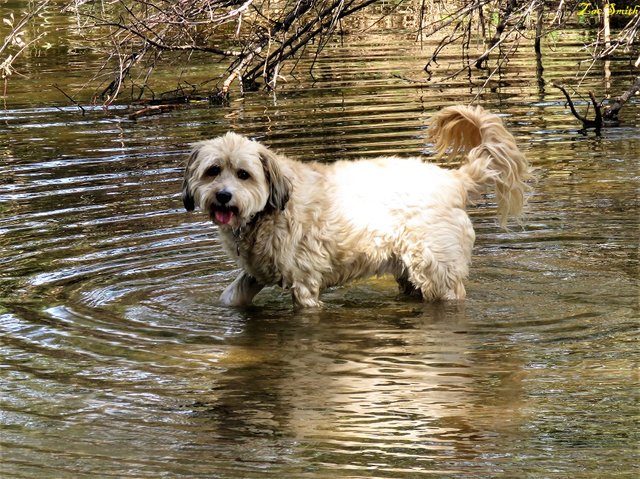 This old guy also wanted to just walk knee deep in the water.
Maybe he was thinking about his younger days Lol.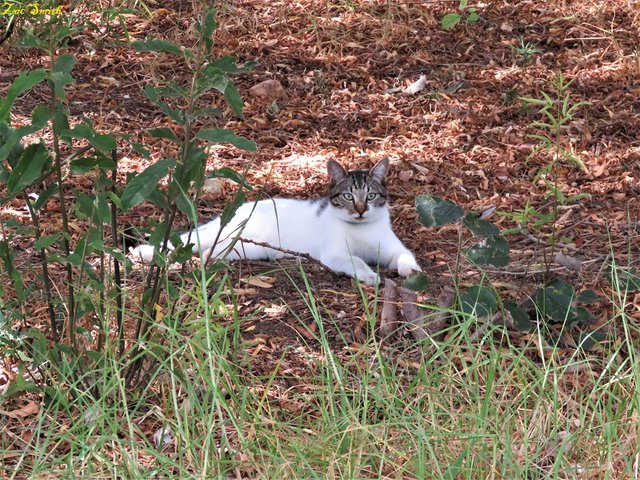 Oh! And of course this "doggie" rested a fair distance away from the action at the river.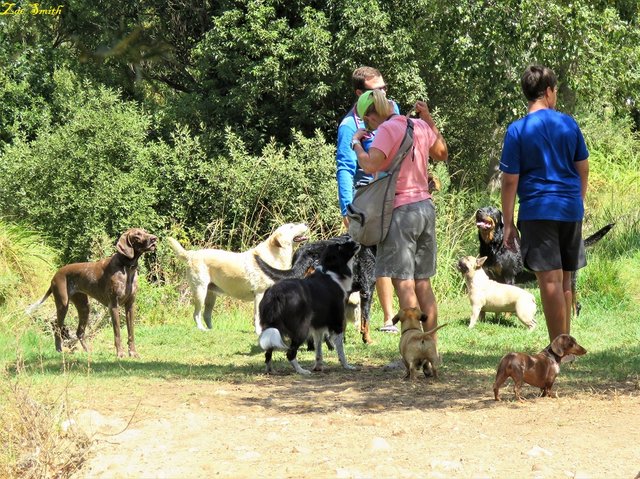 Finally it was time for the dog brigade to depart!
And That's All Folks!
As the lockdown day approaches, I continue to feel entrapped.
We were locked in a broom cupboard as children for punishment and I have that same claustrophobic feeling creeping up on me.
But of course I am a survivor and the cottage roof must prepare itself for many visits by me and my camera Lol.
Such is life I presume!
We stand in union and prayer with every soul that is in lockdown across the world. May it be that we will beat this virus monster.
We hope that you have enjoyed the pictures and thank you for visiting @papilloncharity



Connecting the people of #STEEM across South Africa. #steemsa
JOIN US ON DISCORD (South Africans Only)
JOIN US ON TWITTER
JOIN US ON FACEBOOK

Team South Africa banner designed by @bearone