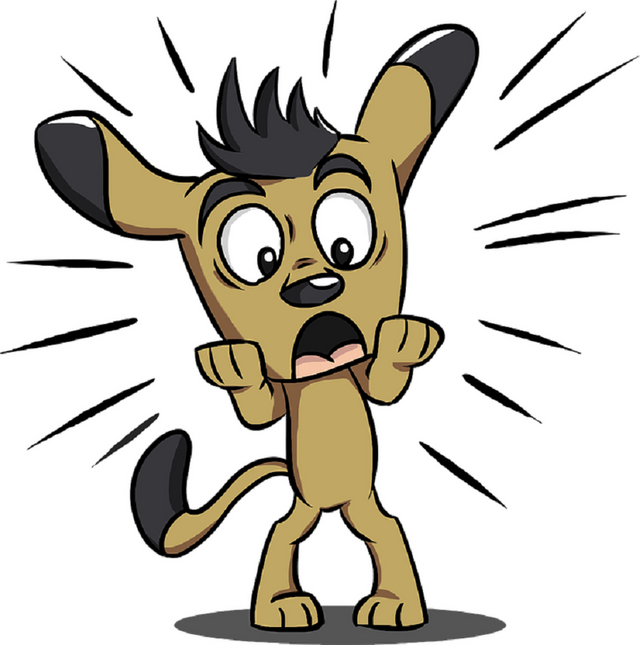 Source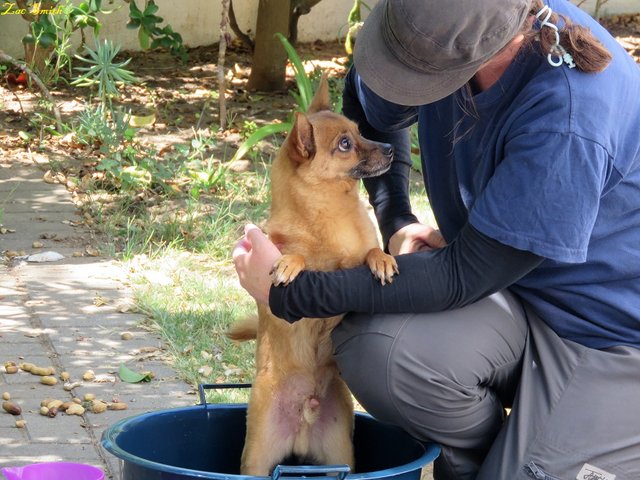 Those two words scare Troy, our little Chihuahua/ Rottweiler so much that he runs and hides!
"Oh mommy"! "Please look and see that I am so clean and I really don't need a bath at all!
By the way, Troy is a Chihuahua that thinks he is a Rottweiler Lol
He even knows the route that we drive to the veterinarian doctor and after we pass the traffic light, he starts shaking in the car. The cheekiest dog in the country is scared of a bath and the vet Lol.
Thankfully he always sleeps his worries off afterwards and the next day he is as bright and bushy tailed as ever.
I will try to tell this story from his viewpoint.
Let's see what he says about it all!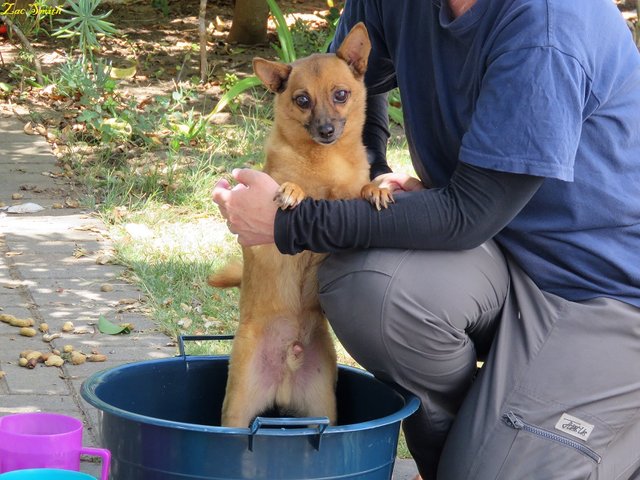 "Oh no, old man, now you are going to show the world my privates, shame on you"!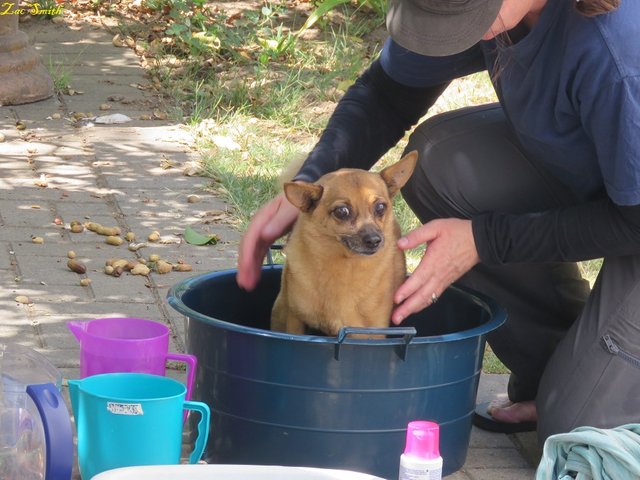 "Now what are these mad people going to do with me"? "Drown me to go viral with a video on social media"?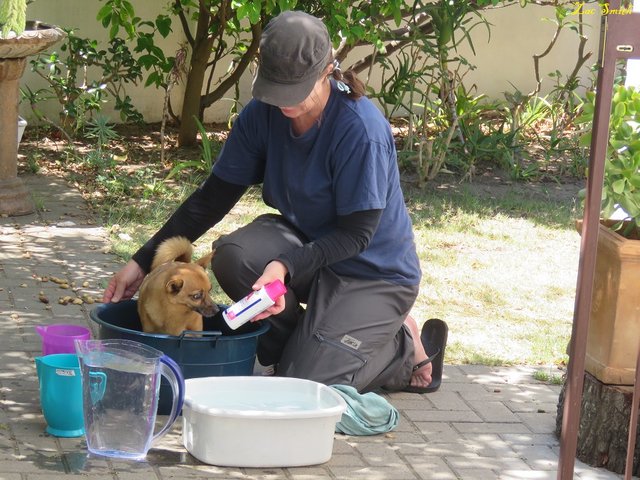 "Oh no!, not drown but rather poison me with this new gunk that she is showing me"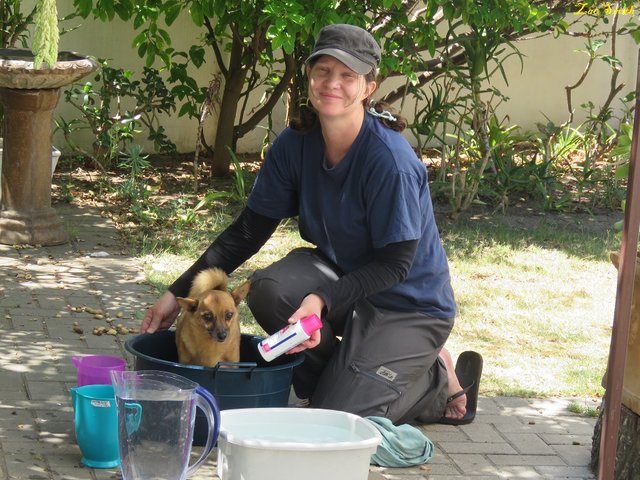 "Look at him standing there with his camera, not a care in the world and I am about to die"!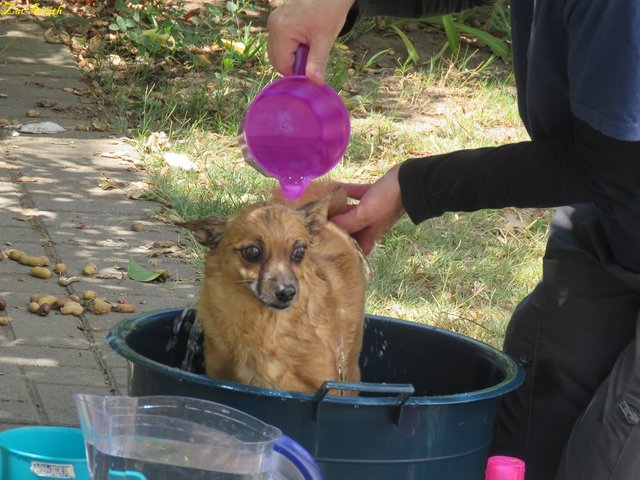 "Oh no, they have tried to kill me in this tub many times before and I will just stand still this time".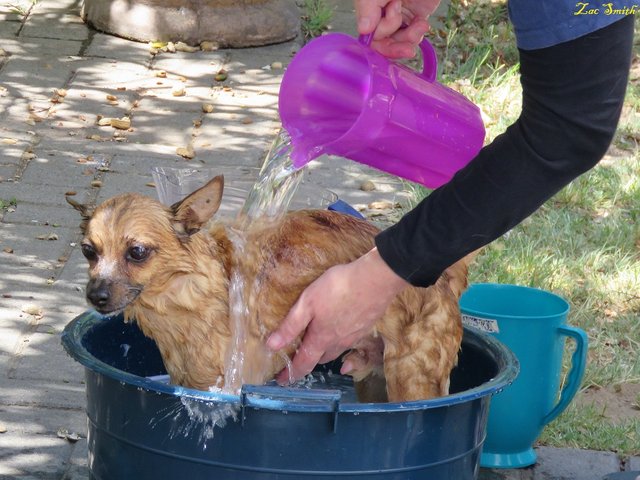 "What?, she is finished and let me give that guy a bit of my mind!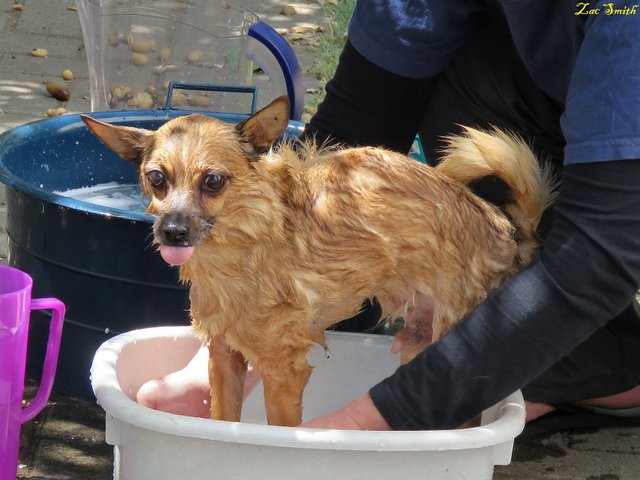 "Yay! I made it and I am still alive. They have tried so many times before to kill me in that tub, but I have always survived".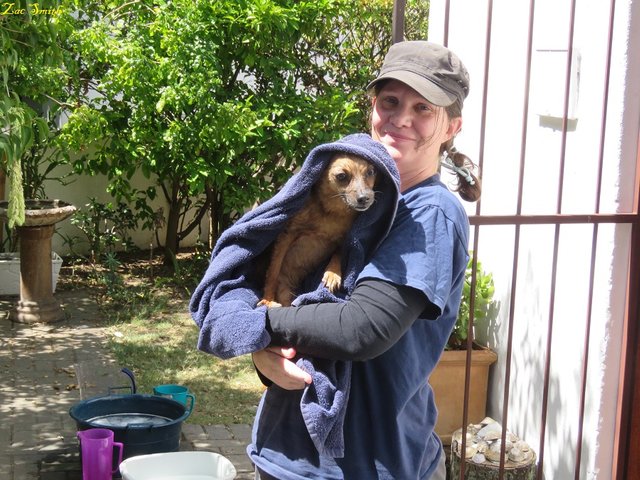 "Oh yeah, let me get this stupid water off me as soon as I can"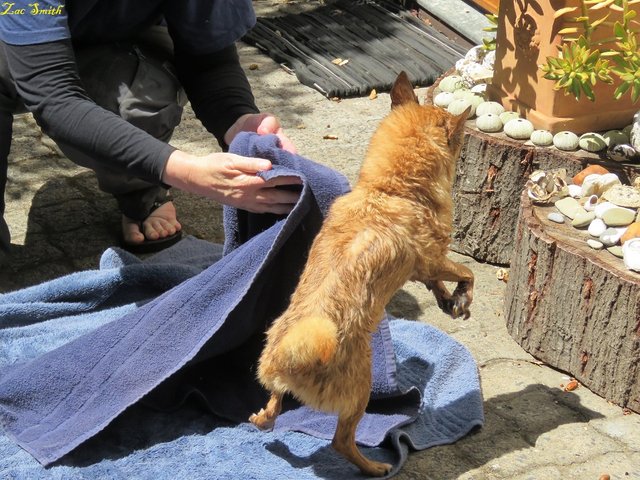 "Come on, hurry up woman, I don't have all day to wait for you"!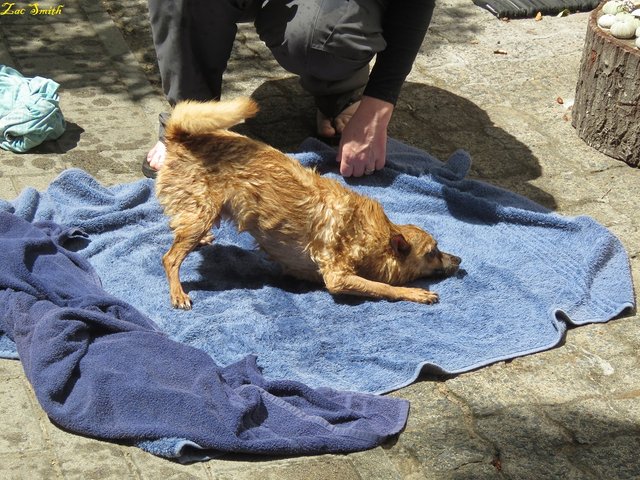 "Ah! what a relief, finally free and funky again, seems that I have made it once again"!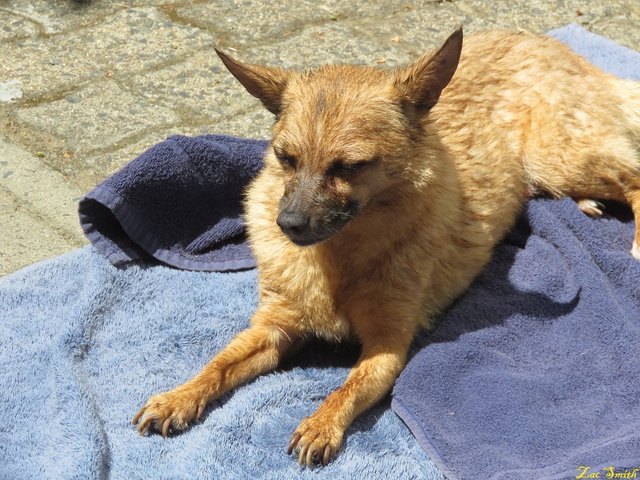 "Nirvana here and I have to think about a new hiding place".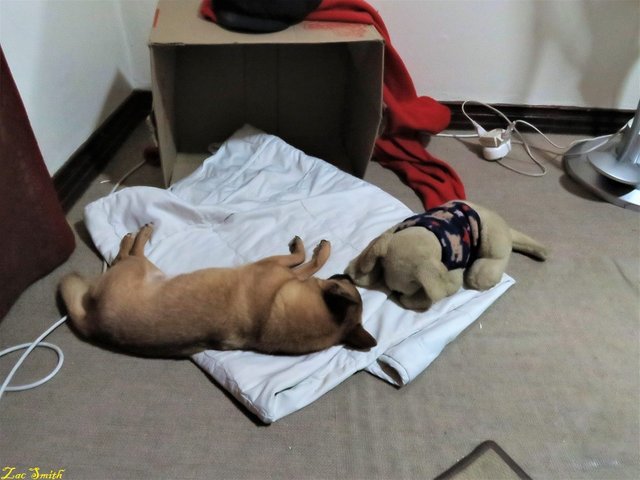 "Good night folks, I have been playing with dolly and now am taking a nap".
What a cadaver to bath this little guy, but he is maturing (14 years old) and I don't have to run around so much anymore to catch him for a bath. My trick to tell him "walkies" before we load him into the car to take him to the vet also doesn't work anymore, as he knows the way to the vet.
Dogs have their own thoughts about what we consider to be normal things and once they say no, it is difficult to change their minds. But it also depends on the species, as some dogs even allow themselves to be blow dried.
Our guy would think that we are going to roast him hahaha.
We hope that you have enjoyed the story and the pictures and may it lighten your burdens in the week ahead.
Don't forget to have a look at @Steempeak
Thank you for visiting @papilloncharity



Connecting the people of #STEEM across South Africa. #steemsa
JOIN US ON DISCORD (South Africans Only)
JOIN US ON TWITTER
JOIN US ON FACEBOOK