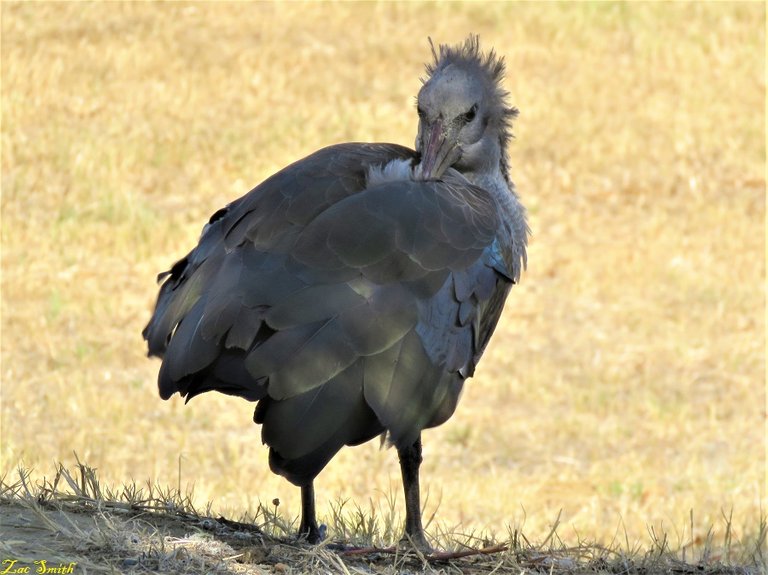 He is worried as hackers has been to his IT account threatening his future in the community!
We are all vulnerable to attacks in the crypto world, be it hackers, scammers, tricksters and many other dangers. That is why it is so dangerous to become isolated and to try and go it alone. But thankfully we have "protectors" that we can turn to whenever we feel endangered.
Great leaders are also natural protectors in all and even unfamiliar circumstances!
Let me explain below what I mean!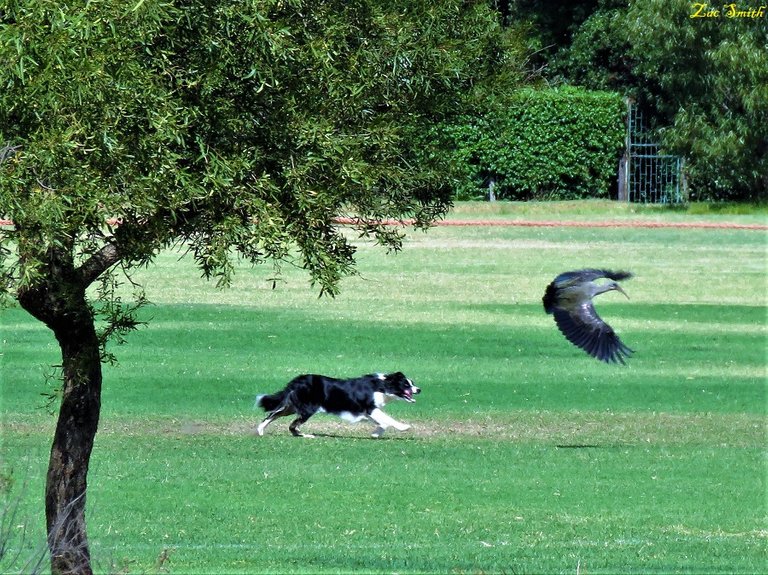 A sheepdog is supposed to herd sheep, but here he is guiding the lost bird in the picture above to join the other members of the Hadeda Ibis community!
His natural protection instincts on show here, even though he is not in his normal occupation.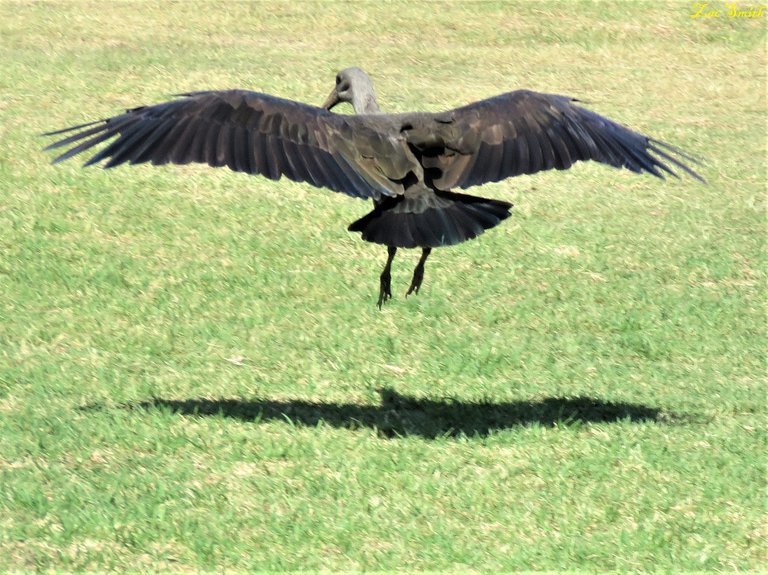 Mission accomplished, as the lost one comes in to land safely within the community.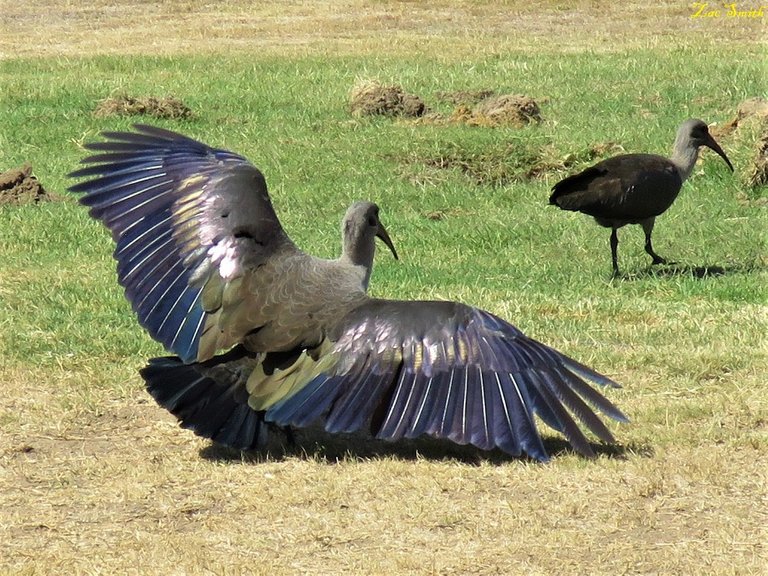 And the sheepdog toddled off to do his own thing, knowing that the community is safe under his constant watch.
The true protectors follow their hearts and their instincts!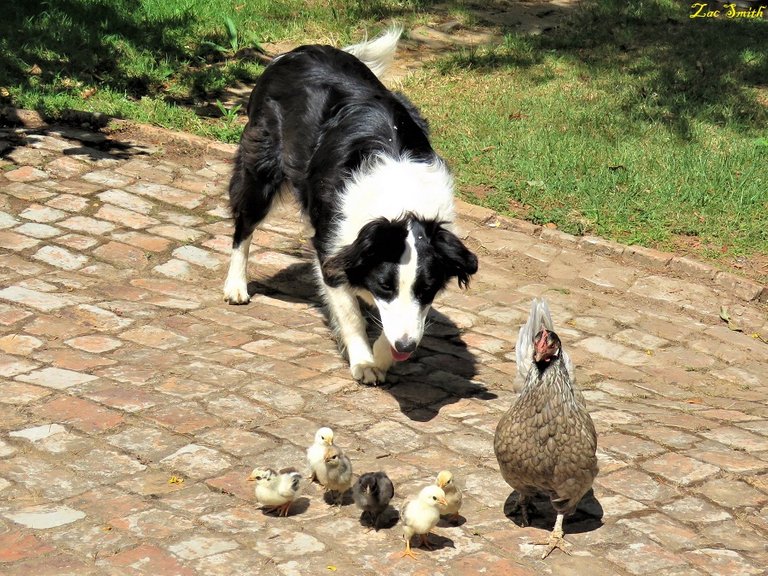 Remember, he is a sheepdog that is supposed to do his own thing herding sheep, but here he is guiding a hen and her chickens towards the food!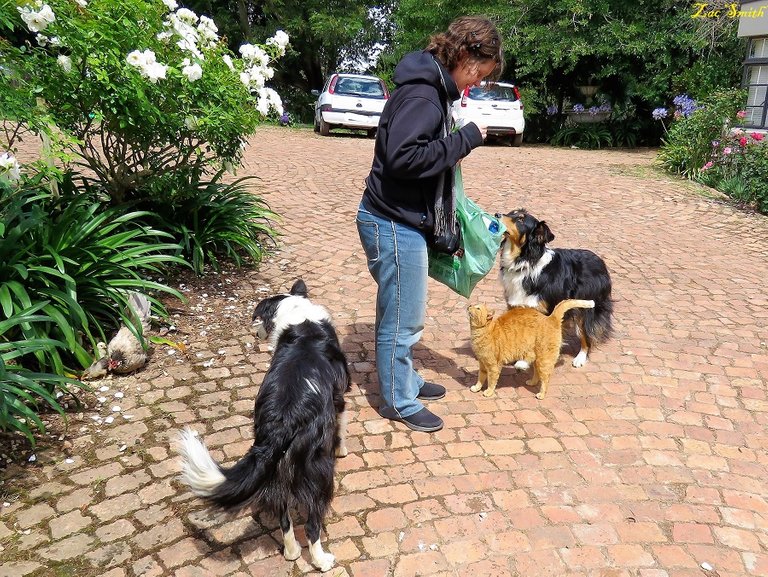 Did I say that the protectors work with diverse communities under their watch?
Here we have the sheepdogs and their community consists of chickens and chicks and even a cat.
So, protectors work with all nationalities, races, genders and ages!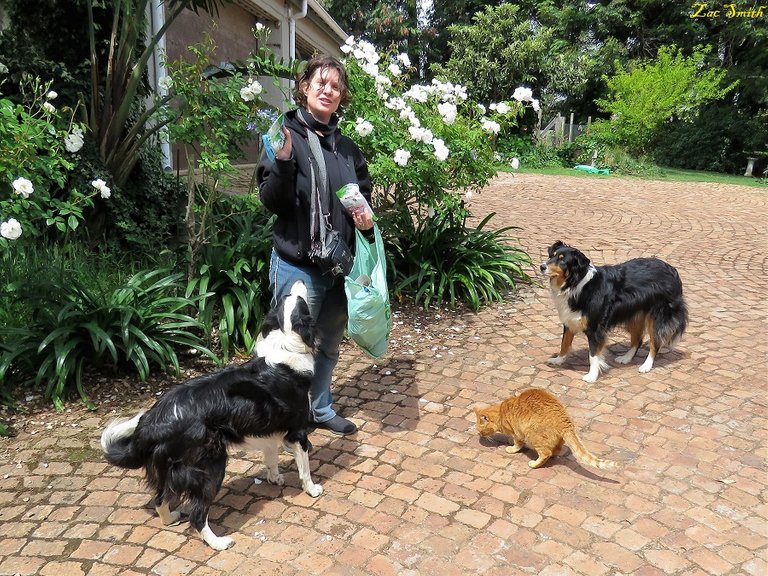 And of course there will always be rewards for the protectors from the communities.
@steemcleaners @guiltyparties @freezepeach and the leaders of every community!
Also all of other souls that protect the communities, I hope that we can get a smile out of you here. Please know that we appreciate your great and tireless efforts to keep us secure.
This is also meant for the great people that so readily advise and protect our charity page.
Right, that done, Let me show you some lovely end of the day pictures!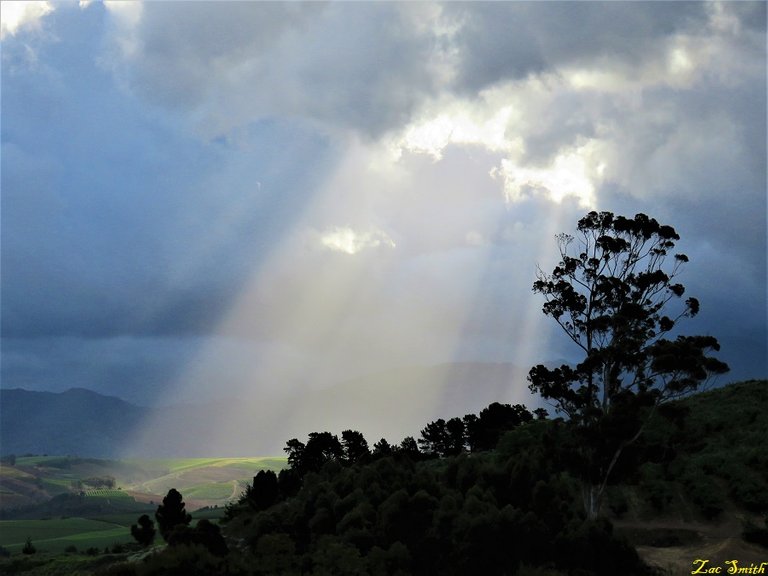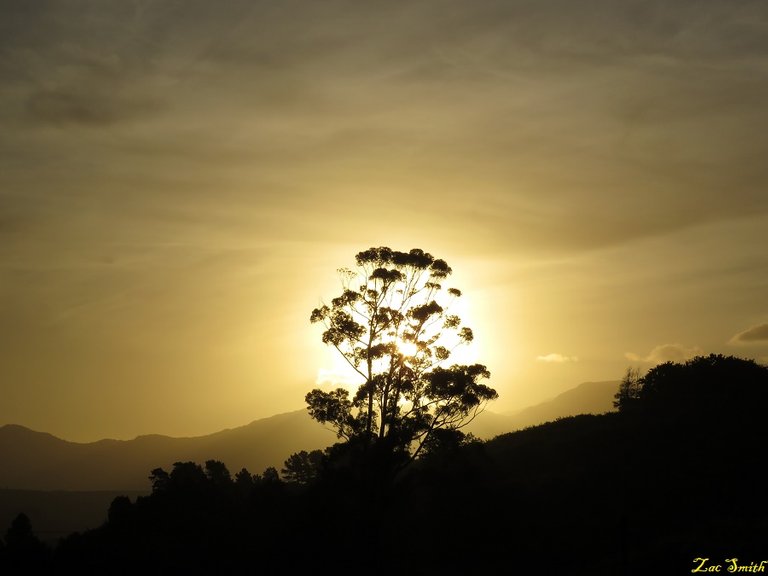 Finally, just a word of wisdom here!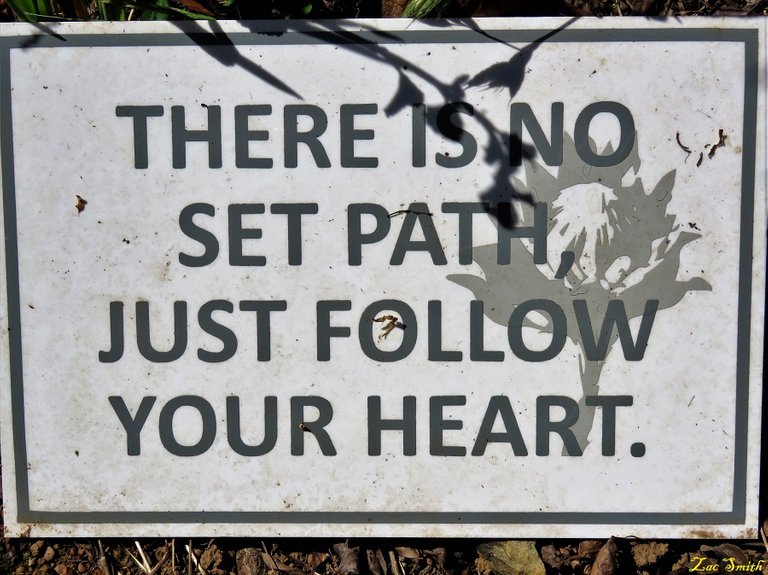 A human fallacy is to try and follow others in their set paths, but there are no set paths in life, as the unexpected lies in wait around ever corner. For everyone of us. Nowadays we end up screaming in frustration and anger if things don't go our way, as we all desire smooth sailing on still and calm waters.
But it is the storms in life that shape our character, and in every storm rests hidden opportunities. Instead of screaming and panicking, enter the storm to find the hidden opportunities and go and disturb their rest. Awaken them and guide them into your road. The truth is in our hearts and it is when we allow our natural instincts to take over, quite often happiness will be the result.
Think about it!
Note: All pictures are my own, unedited and only cropped for uploading purposes
A disclaimer here: This is our own personal opinion, and the post is not meant to speak on behalf of any other entities.
Camera used: Canon Powershot SX60 HD.
We hope that you liked the pictures and thank you for visiting a post by @papilloncharity
center>


Connecting the people of #STEEM across South Africa. #steemsa
JOIN US ON DISCORD (South Africans Only)
JOIN US ON TWITTER
JOIN US ON FACEBOOK

Team South Africa banner designed by @bearone
</<center<