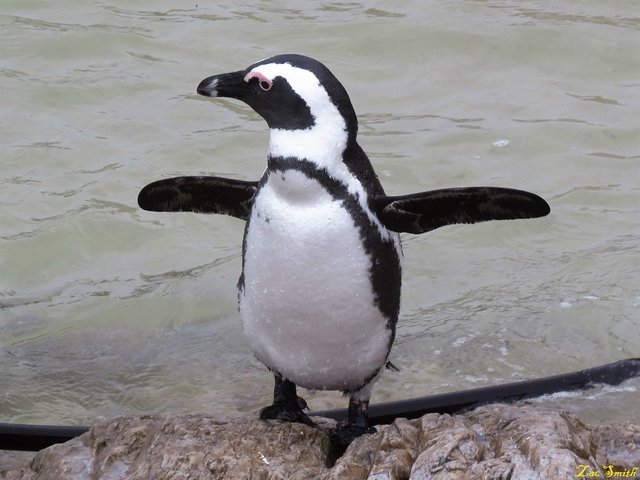 This cute little guy is not a toy Lol, but rather a real live bird in a penguin colony!
Raining and cloudy here early this morning and ideal weather for a trip along the coast to visit the Stony point Nature Reserve. The land of the African Penguins.
We wanted to visit for a long time, but it was always too hot and we had to wait for cooler conditions.
So the weather was right today for a visit to the little coastal town of Betty's Bay where the reserve is located. Fortunately we are now out of the holiday peak season and not many people travel in rainy weather. We had a clear run to the town that is approximately 50 kilometers away.
But enough natter, come and join us on the visit.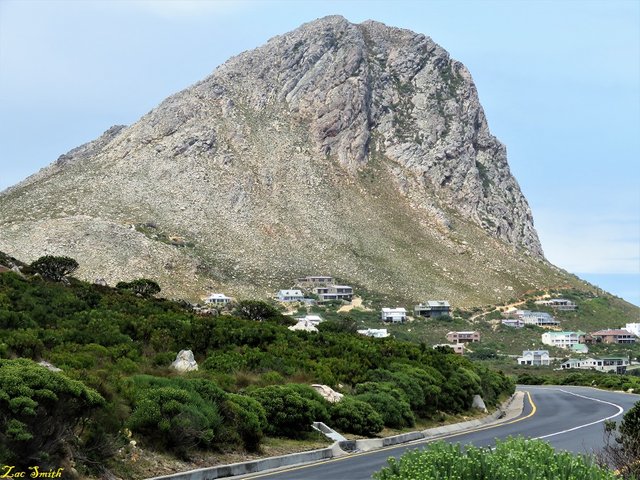 Here you can see the famous "Hangklip" (Hanging Stone) that we passed along the way!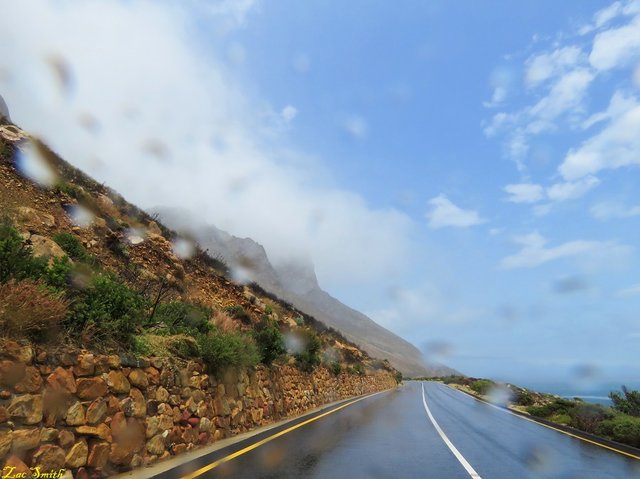 The rain did not trouble us, as we are used to travelling in any weather!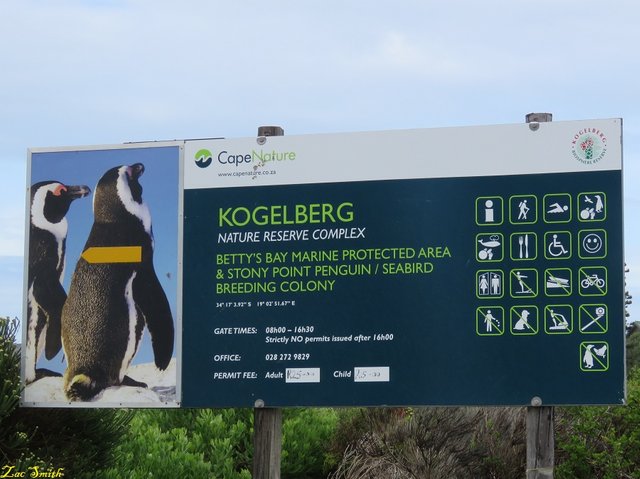 And here we have arrived at our destination!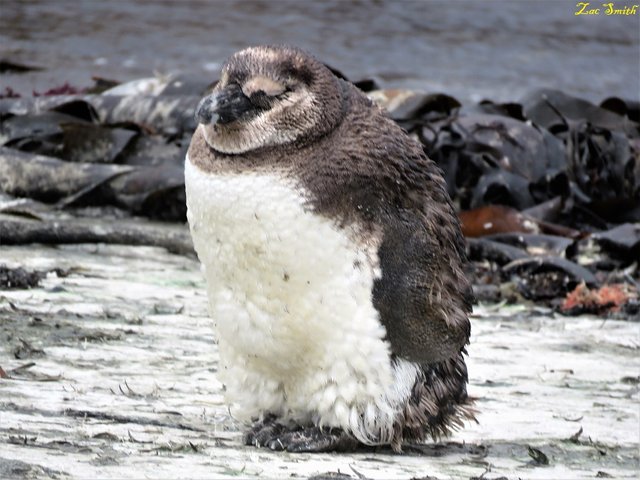 First up to meet us was a juvenile penguin in the molting stage!
Molting means that they lose their junior feathers that are replaced by adult feathers!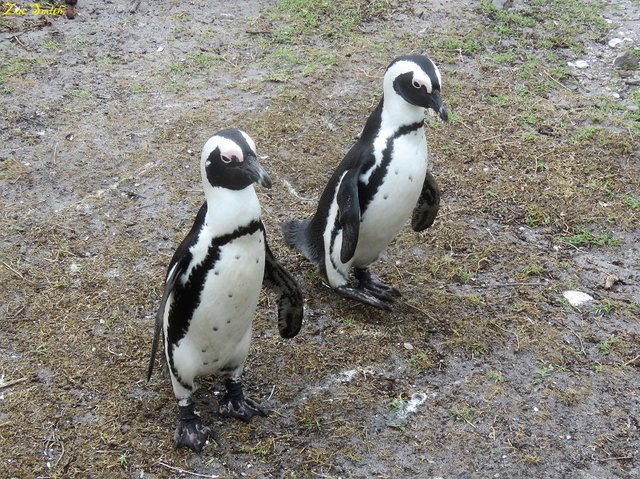 A friendly couple came walking past to greet us Lol.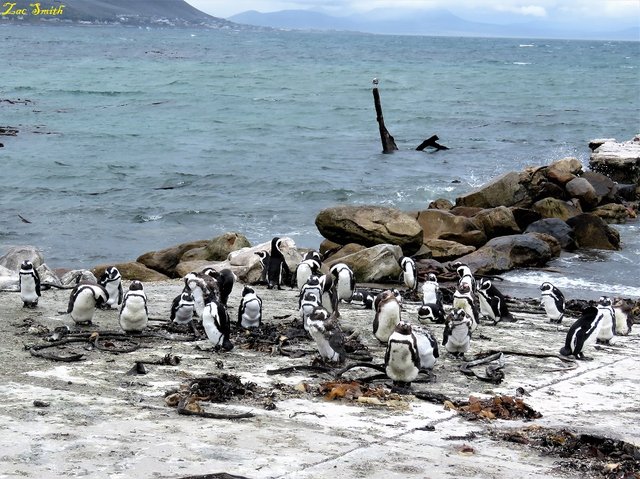 Here was a crowd doing what penguins do!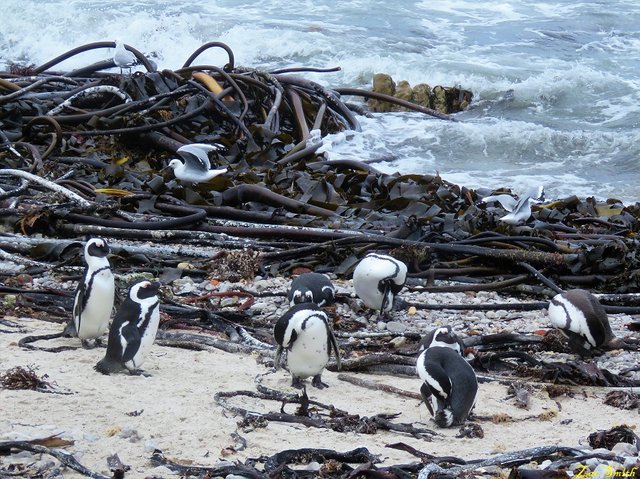 These guys had a meeting to discuss the weather conditions Lol.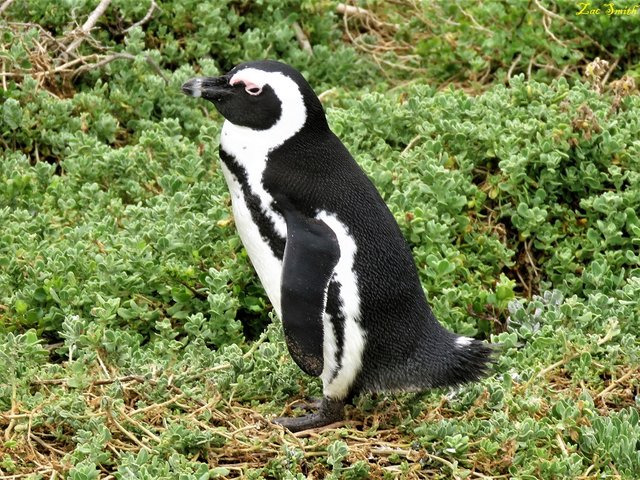 They have holes in the bushes on the shore and one guy is always outside keeping a watch!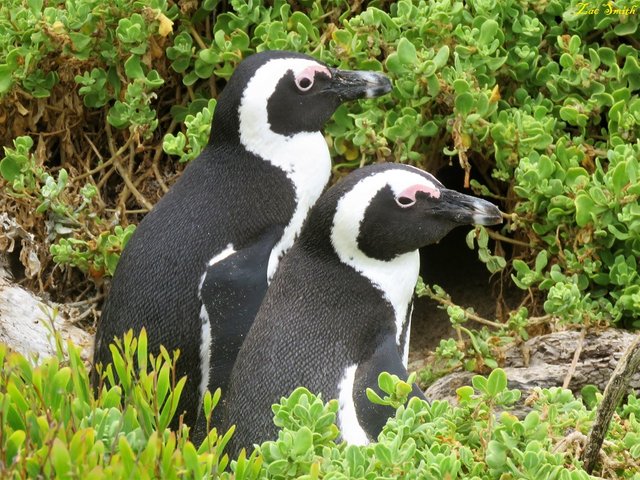 A couple here sitting on their verandah.
I think they discuss the fashions of the visitors hahaha!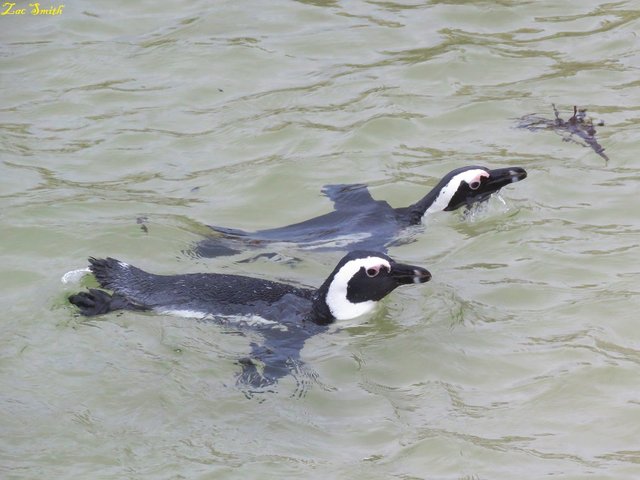 A pair of athletes practicing for the Penguin Olympics Lol!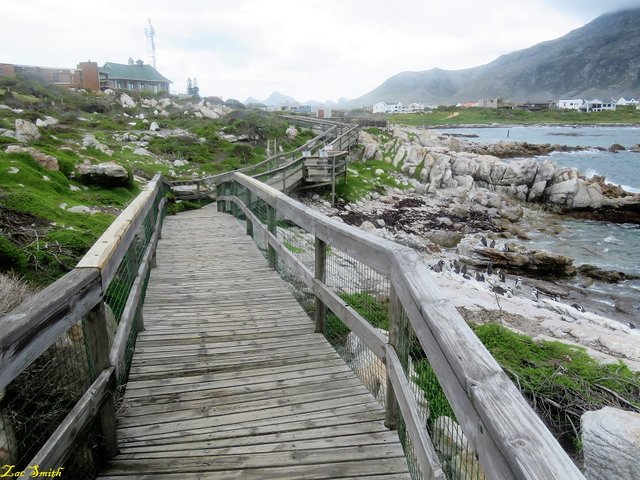 A great wooden walkway stretches through the colony for visitors to enjoy the views!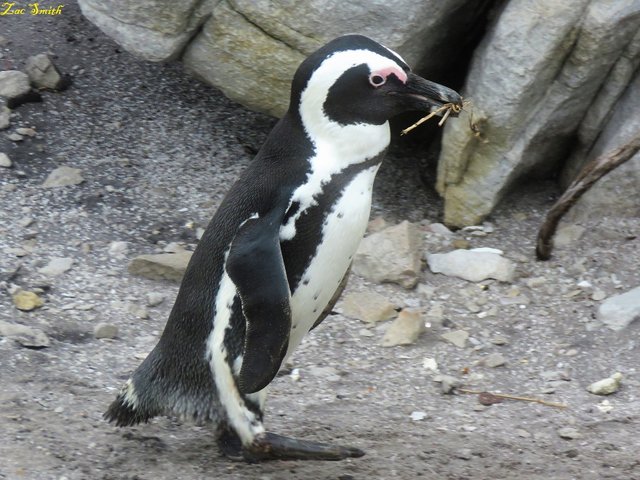 This guy came to chew a matter over with us on our way out!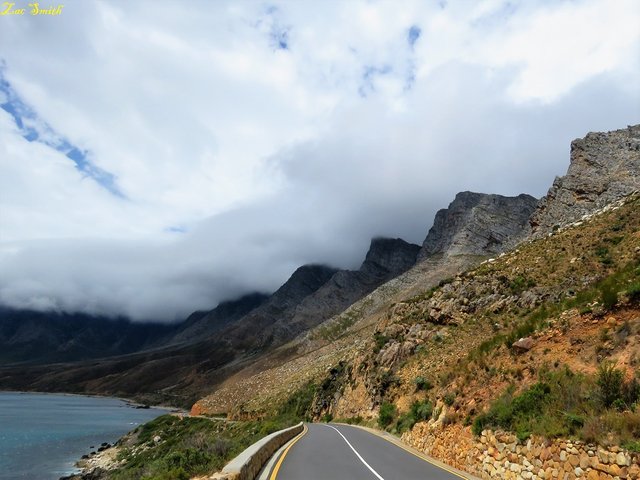 On the road back home again and I took many shots of the fantastic scenery!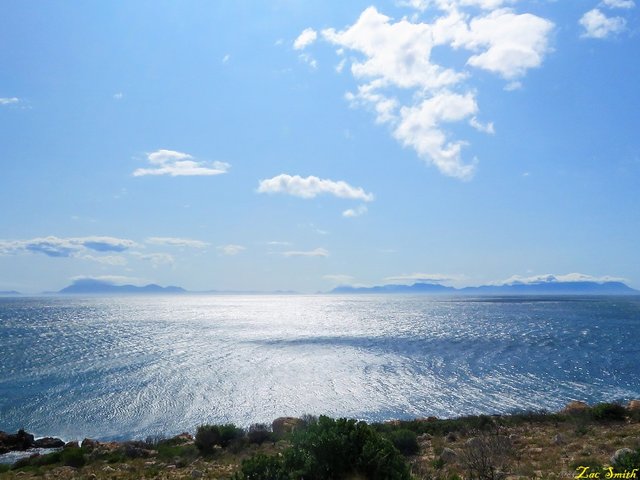 Just a last look to show you one of the beautiful sights!
Right, now here below is my beef!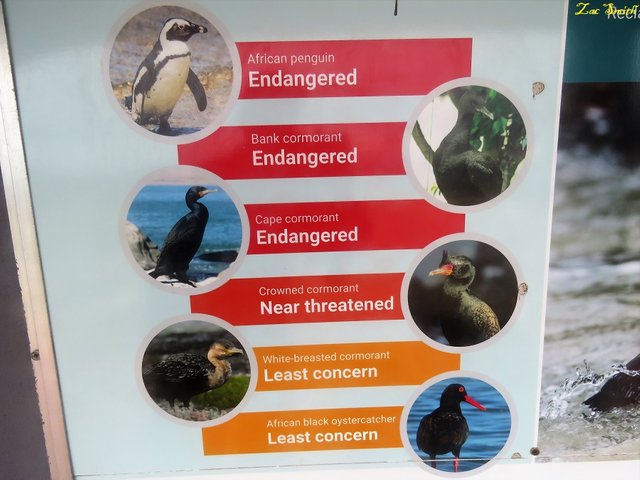 Why, oh why are we in this situation?
What about our children and their children if all of these little beauties have to become extinct?
Oh well, just another species on the danger list???
Why can the human race not get their act together?
Instead of striving dementedly after riches and comfort, there are issues that are much more important in life, such as taking a hand to preserve the very nature that keeps all of us alive.
All of our praises to Cape Nature in their efforts and we will become members still in this week.
Here is a bit more information about Stony Point directly from Cape Nature!
"Stony Point Nature Reserve"
"Stony Point Nature Reserve is home to one of the largest successful breeding colonies of African Penguin in the world.
Located in the quaint coastal town of Betty's Bay in the Overberg, the Stony Point Nature Reserve is home to a unique colony of African Penguins. Stony Point offers the public the chance to see these wonderful flightless birds up close, via the boardwalk through the colony, which allows the public to observe the penguins go about their daily activities in their natural habitat, without disturbing or disrupting them".
We hope that you have enjoyed the photos and thank you for visiting the blog of @papilloncharity



Connecting the people of #STEEM across South Africa. #steemsa
JOIN US ON DISCORD (South Africans Only)
JOIN US ON TWITTER
JOIN US ON FACEBOOK

Team South Africa banner designed by @bearone