This cactus beauty lasts for only 24 hours!
Imagine waking up in the morning and this is the first thing that you see.
We already had 3 others, but the rain wouldn't allow me to get good photos of them and this morning we only had soft fairy rain off and on.
So this was my chance to get this cactus wonder on my camera.
Come and take a look because tomorrow it's gone!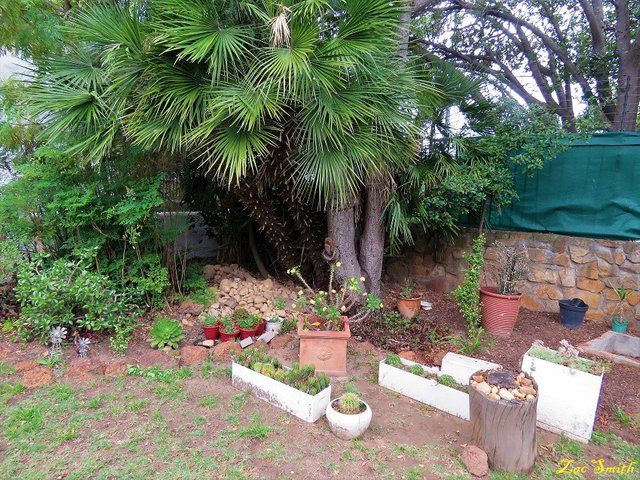 This is the area that I am going to convert into a rock garden for succulents!
You can see that I am slowly gathering all of our potted cactus and other plants.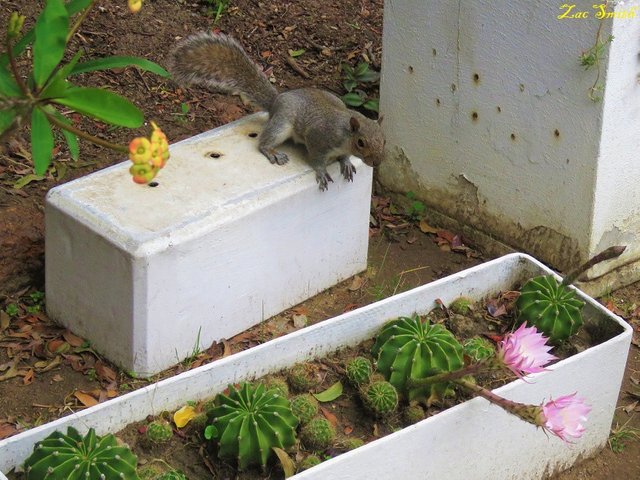 Of course the garden residents pop in to have a look at what I am doing!
This is what I have been watching for the last 3 days!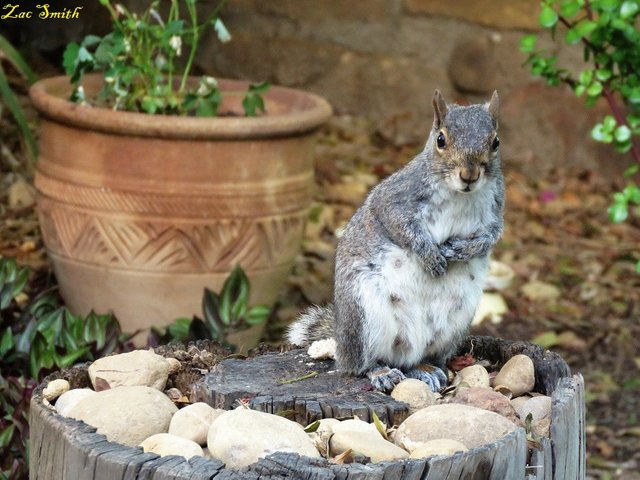 I doubt that they are watching it, as all that they want are nuts hahaha!
This was the early, or first stage of the flower opening from it's pink cocoon style bud!!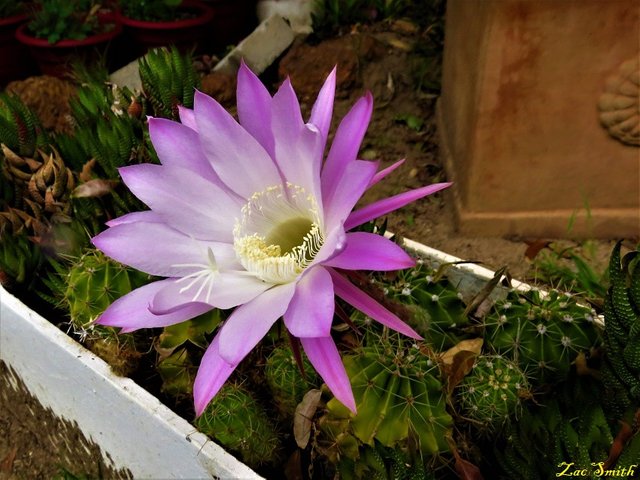 Here's the last dry shot that I got of the flower!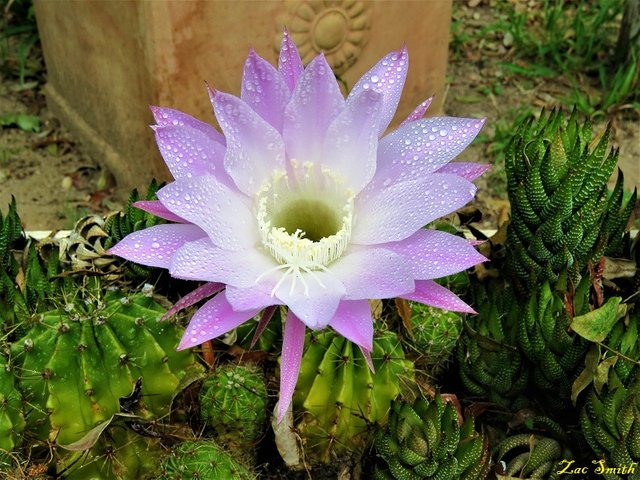 But the flower looked even more beautiful in the fairy rain!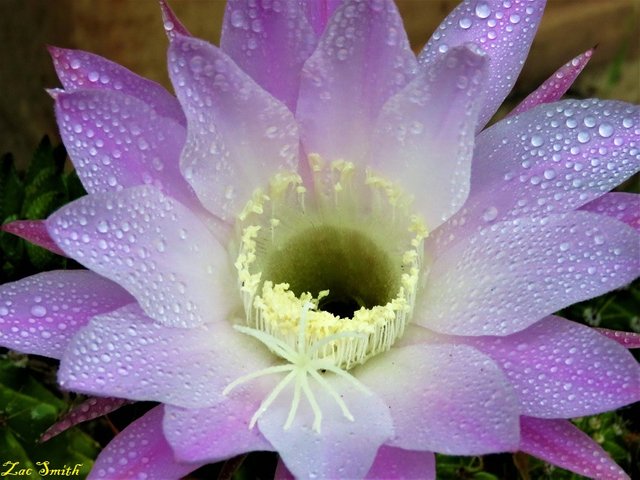 What a lovely sight do we have here?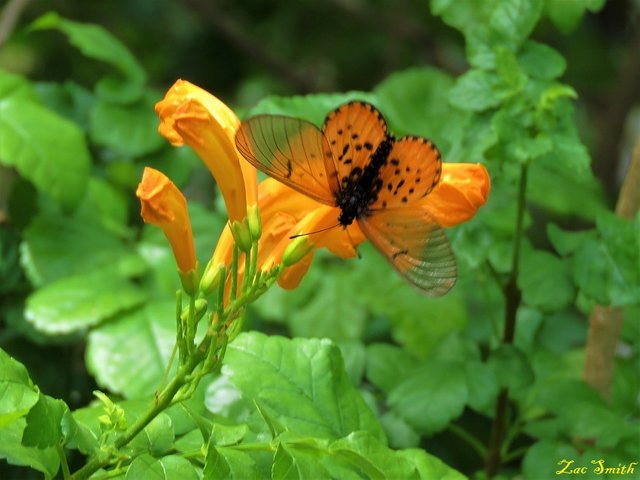 Finally an Acraea butterfly also popped in to have a look at the flower!
Now before you stone me because I have not mentioned the name, or the type of the flower, have a look at this;
Echinopsis cactus flowers!
"What's an Echinopsis? A type of cactus originally from South America that features amazing flowers … amazing in at least four ways:
– The flowers of most Echinopsis varieties are incredibly colorful, often featuring two or more hues working in harmony.
– The flowers are often giant … 5″-6″ in diameter … and frequently dwarf the cactus that grows them.
– They frequently appear in flushes of multiple flowers opening at the same time"
– Most types of cacti produce just one flush of flowers each year".
"But Echinopsis can produce flush after flush of flower for as long as the daytime temperatures remain above 70F/21C.
Echinopsis is pronounced Ech … in … op … sis. But where does the name come from? Once you understand the its Greek roots, you'll discover the name makes great sense.
"Echin" comes from the Greek word "Ekihnos," which meant both sea urchin and hedgehog. (Yes, it does seem like Greek speakers way back when might have come up with distinct words for these two pretty different creatures, but apparently they did not).
The "opsis" at the end of Echinopsis is another Greek word, one which means "resembling" or "appearance."
"So Echinopsis means hedgehog resembling or sea urchin appearance. A very accurate description for this genus of cacti that are often ball shaped growing to about 6" in diameter and, yep, covered with hedgehog-like and sea urchin-esq thorns".
Source of (""); http://echinopsis.com/
Right here you have it, a flower with a Greek name and we call it a "Hedgehog" because they are spiky little creatures. The same as the plant base of this flower.
We hope that you have enjoyed the pictures and thank you for visiting a post by @papilloncharity
(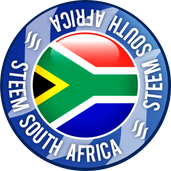 )
Connecting the people of #STEEM across South Africa. #steemsa