Good morning community !!! How are they doing for life? I have only been an observer here for some time and today I was inspired because yesterday I was working with my plants and it made me want to share this with you.
I am starting new projects, with the idea of working at home and being able to continue taking care of my girl. One of them is the cultivation of seedlings, basically making "little children" of the plants that I have at home, it is an activity that requires time and patience, after transplanting them I have to take care of them and wait for them to adapt and grow before I can offer them in sale. It is not a really innovative activity, but I hope to give it a touch by offering pots with crochet or painted decorations that can take the combo.
I leave photos of what I did yesterday, I still have work for today ... I do not know if I will reach space hahaha.
There are "little children" of jade (Crassula ovata), potus (Epipremnum aureum) and green ribbon (Chlorophytum arundinaceum)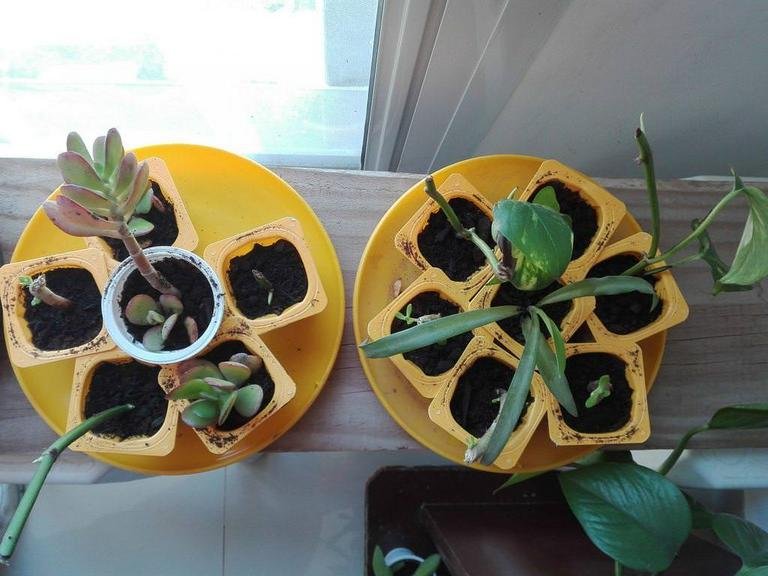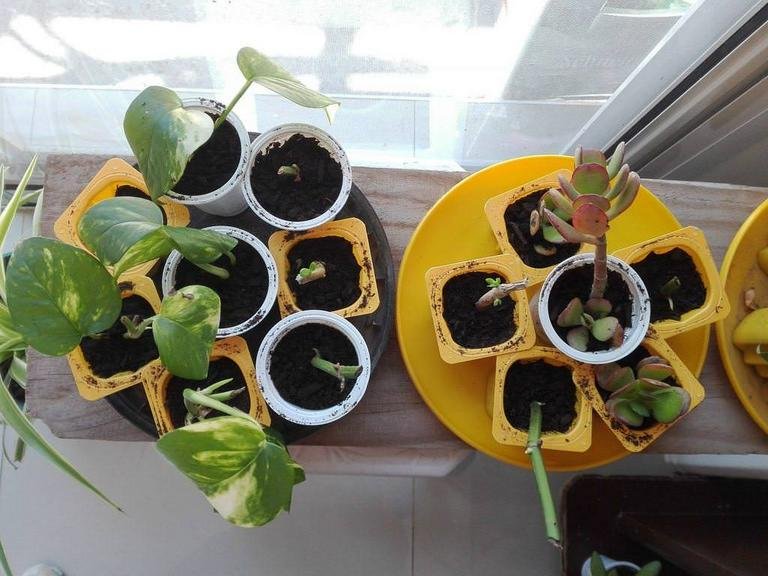 These already have more time and it shows that they turned on. I have not been able to identify the first one on the left, if anyone knows it, I would be grateful if you would tell me your name, even if it is the common one and not the scientist. The pots are jars of yogurt that we painted with my daughter with nail polish, it was an entertaining activity that we enjoyed together.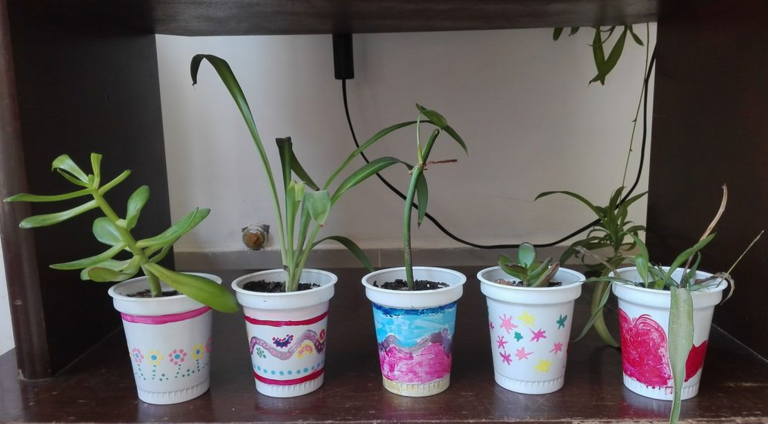 Thank you very much for your time!!
Own photos