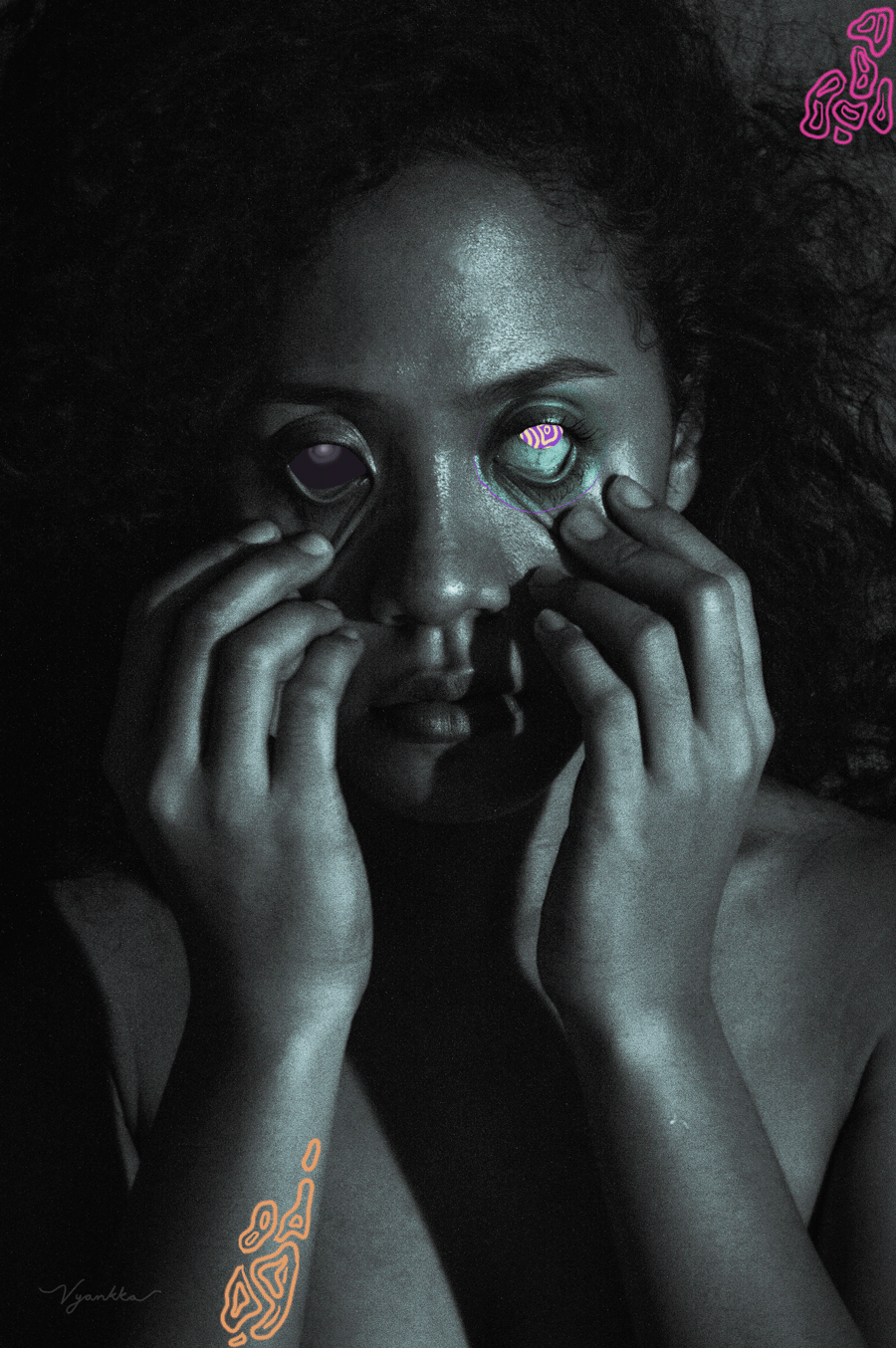 The Evil In You
Digital Art
2020

---
I've done animation quite a few times before and put it in my video art. It's fascinating to see your drawings move from frame to frame without the help of an animation program or something. I've only used Photoshop and drew them each frame by frame using a mouse before. Heck, I even used MS Paint when I was in high school before the Photoshop times.
Now that I have my pen and more knowledge in Photoshop, going back to those animation times will be fun. Merging photography, animation, storytelling, and video art would be fun and I could see myself working on it in the future.

One of the stop motion animations that I've done before is the "Resemblance", which I made for a national competition when I was a college student. Those times! I would definitely make a post about it soon.
About the GIF, this is the original photo used for it. I took a shot of it some months ago and thought it was too creepy on its own and it would be better to have some animations or some shit with it.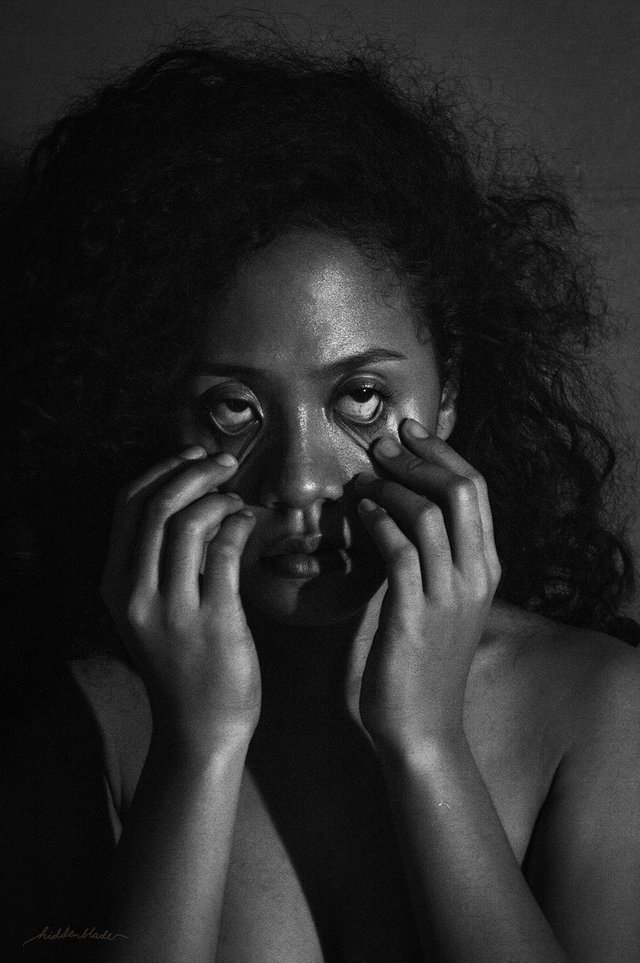 Some shots from the GIF: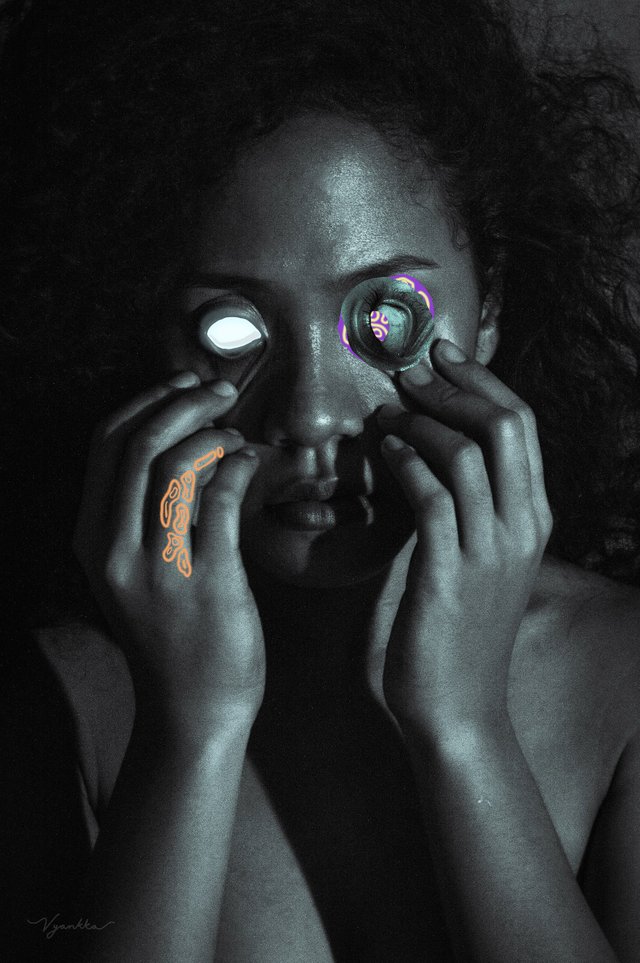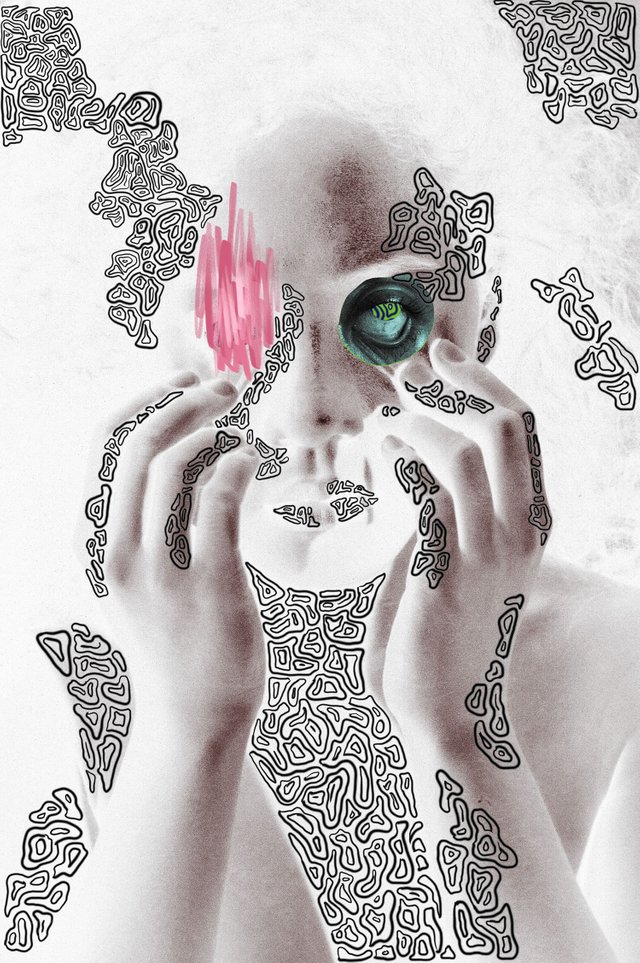 ---
Oh, and hello OnChainArt community!