This drawing is one wiht a photography reference, I used one photo I saw on instagram to try to get better with charcoal, but this kind of drawing if different from what I´m used to because I draw with a eraser, here is the drawing.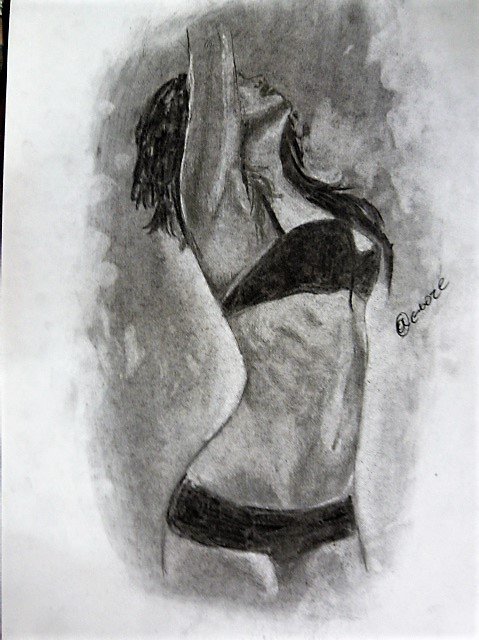 ---
Process
First I apply charcoal powder on the paper and with another piece of paper fade all the powder all over the paper I´m going to draw.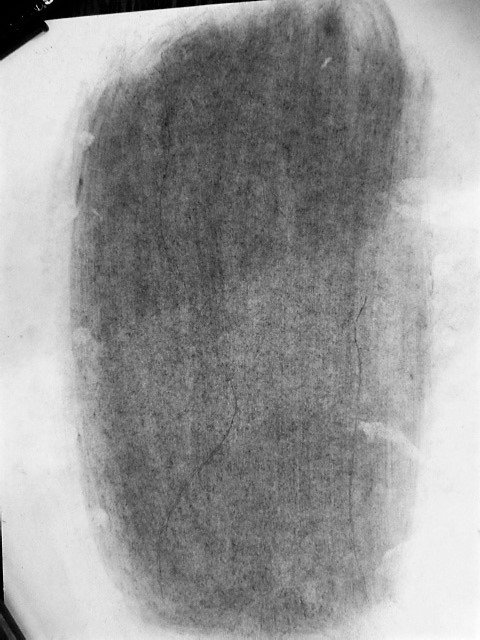 ---
Then with a eraser I start to erase all the extra charcoal and give it light here it is supposed to enlighten the body and give it texture.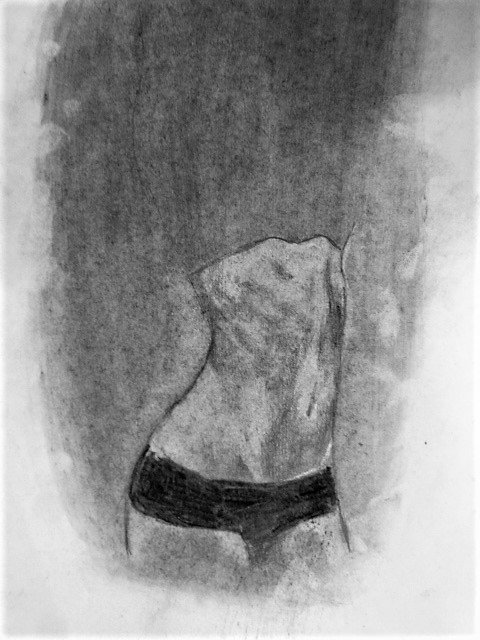 ---
Here is the work almost finished with as much of details I can with the tools I have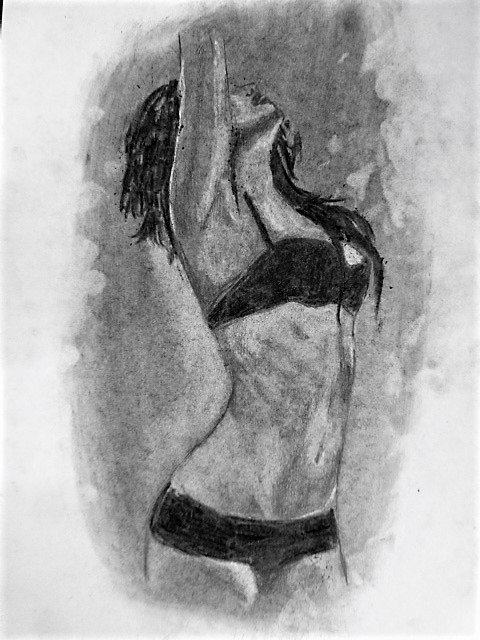 ---
And here is the finished drawing of this girl.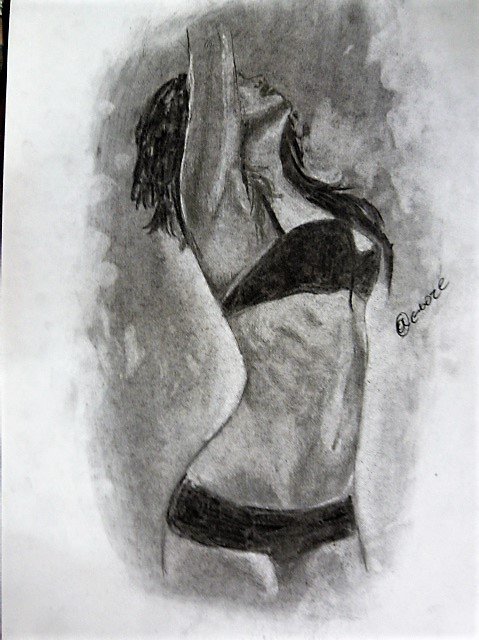 ---
Reference photography took from instagram