I drew this one today, I will keep her identity hidden since I don't want people to write to her or bother her since it has happened to me before, I publish the person's name or her instagram account and then they will write obscene things, so anyway , I wanted to draw her as she is usually a little insecure of herself and I wanted to make her feel that she has a beautiful body. I hope you like the drawing.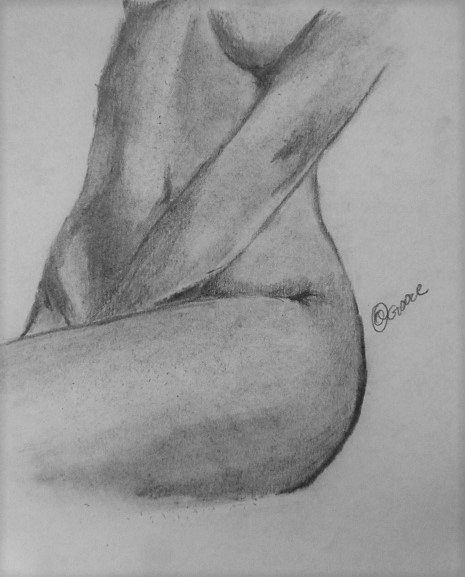 ---
Process of drawing.

first delineate her body with charcoal, to have on the paper a map of her body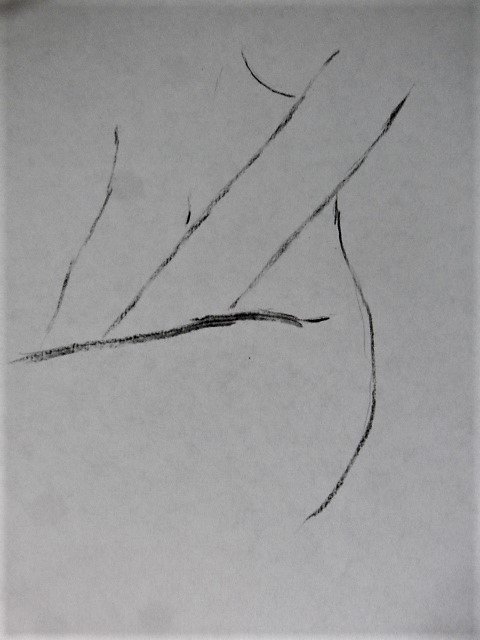 ---
Then, with the same charcoal I fill all of her body to star the process of shading and detaling.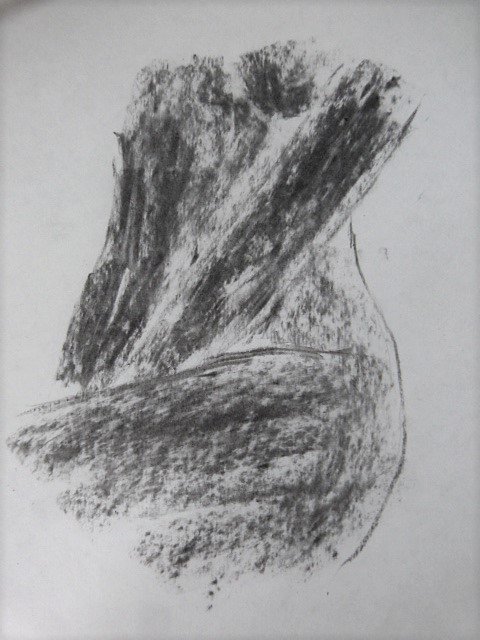 ---
Here, with a piece of napkin, I erased all the excess of charcoal and faded it all over her body to have the same tone of grey and with a eraser I will erase where there is light and with the charcoal darken the areas where there is shadows.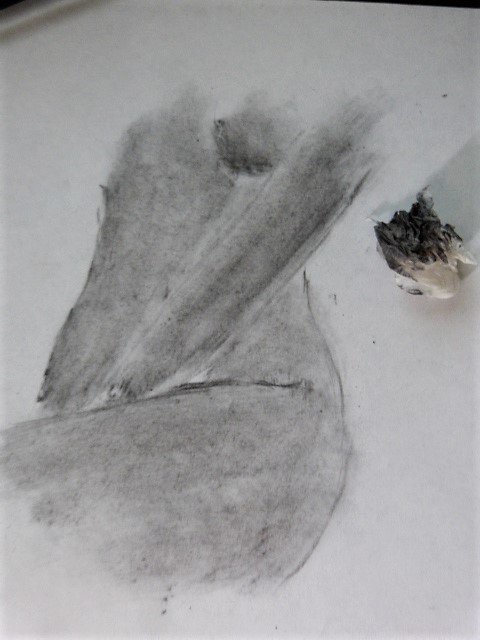 ---
Here is the finished drawing after erasing to give light and give details of her body with the charcoal.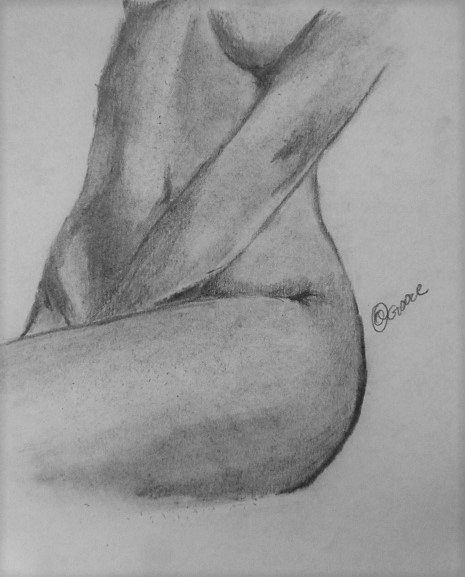 ---
Reference photography.