This charcoal portrait was done to practice the features of a man´s face in his late years, I kept it simple and not so much details as I only worked with charcoal and a eraser but I did the best I could.
This is the finished portrait of the old man.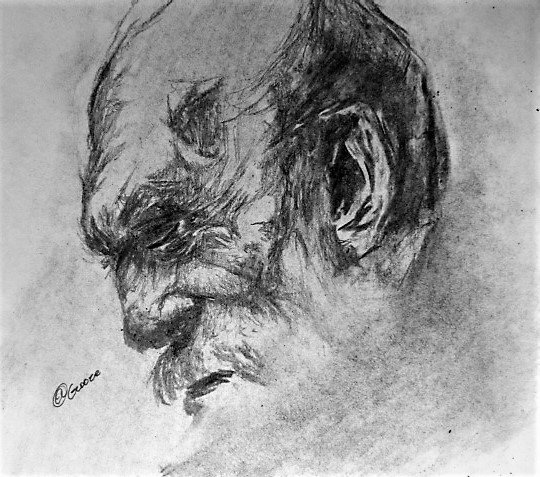 ---
Process
First with the charcoal directly to the paper I drew the shadow parts of the face, that is the back of the head, the eyes, the nose and some parts of the ear.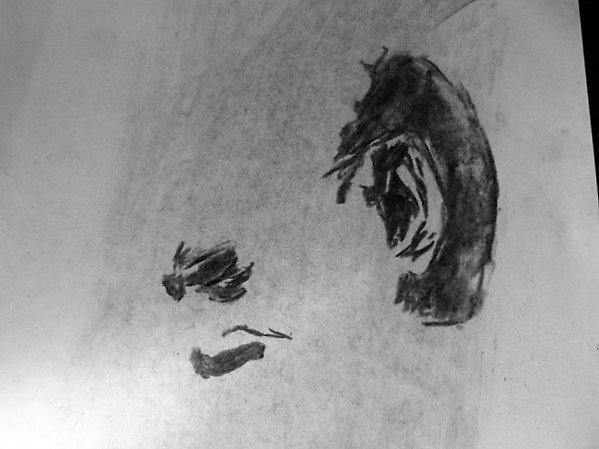 ---
Here I started adding more details on the skin and to give more texture to the drawing.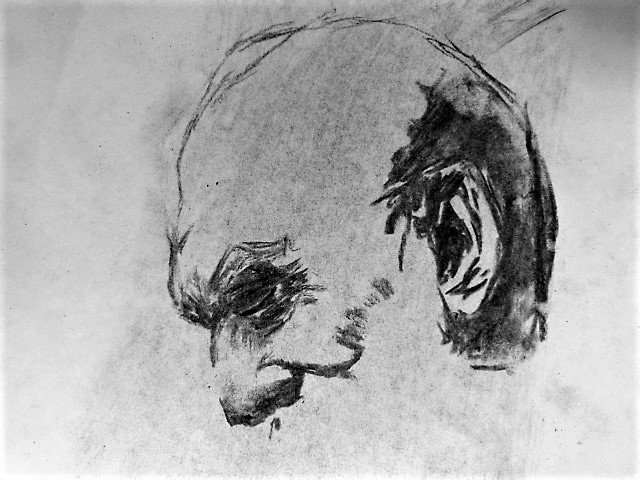 ---
And here is the finished portrait with more details as I could add to keep it simple, the most challenging part was to draw the wrinkles on the skin with a thick charcoal stick, I had to sharpen it the tip a lot to do that.