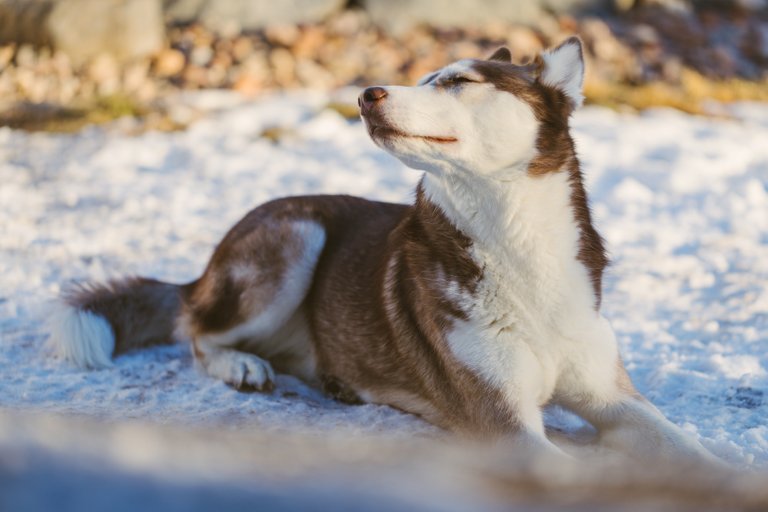 Photo taken by me @derangedvisions
Fun in the Sun

Titus would not come in this morning after the sun had come up. Instead he decided he was going to lay down in the snow and bask in the sun rays. He loves being outside in the cold air and playing in the snow.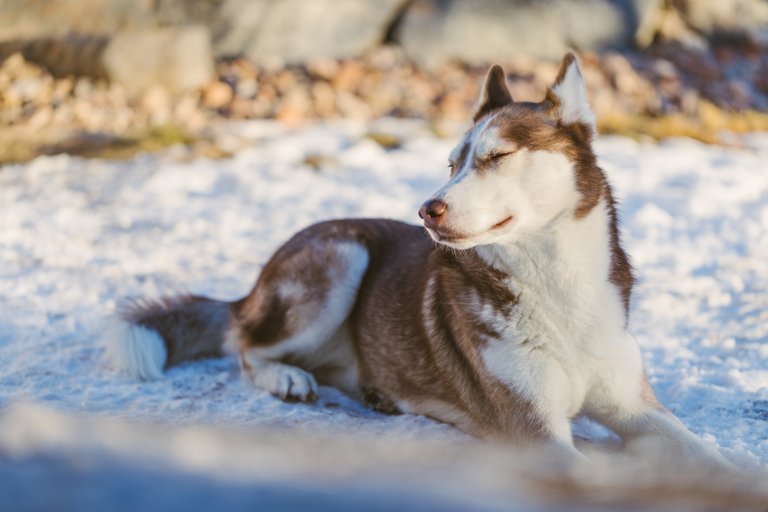 Photo taken by me @derangedvisions
Our other dog isn't a huge fan of being out in the cold and will run back inside at the first chance he can because he has shorter hair, but when I call for Titus to come in, he just stares at me with his big blue eyes.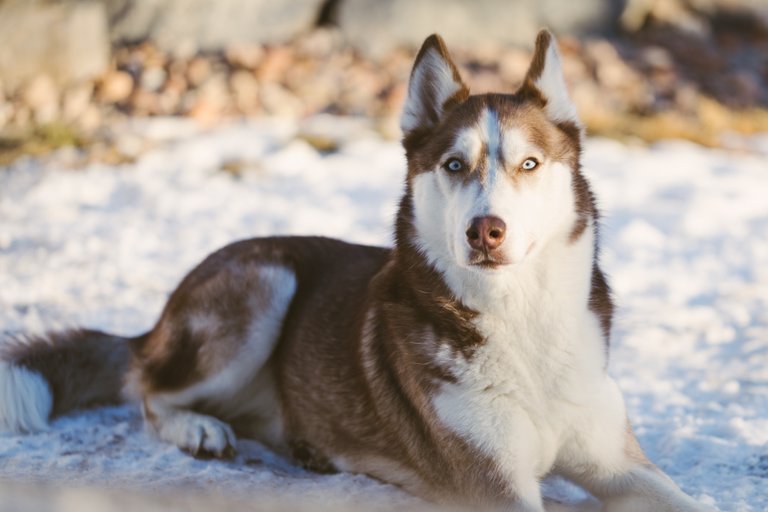 Photo taken by me @derangedvisions
Then after he stares at me, he usually just looks away and goes back to doing whatever he was doing. He is a stubborn little turd, but I love him.
This is my first post in the new OCD Community. Feel free to join us in our community by logging into the https://beta.steemit.com/ site with your normal Steemit credentials, or you can just add the OCD Community tag hive-174578 to your posts. Don't forget to use the OC tag as well for your original content. Join us in the OCD Discord Server for more information.