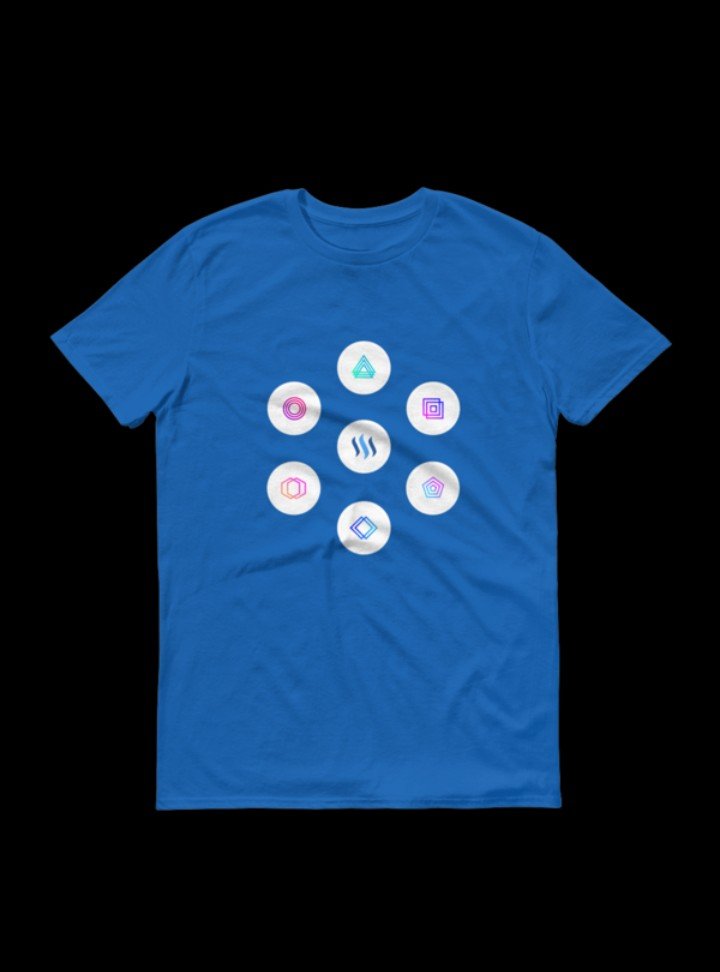 Image source:https://partiko.app/zeartul/smart-media-tokens-t-shirt-just-bought-mine?referrer=abdex9
Hi guys. I just wanna talk about something important to this community. Most people on steemit are here for the money. So I'm gonna dwell more on the price of STEEM in this post.
Lol as an answer to @elsiekjay vlog's question "will we ever see steem at $0.10?". I decided to make a post on my views.
Today( 9th of November, 2019) we see STEEM at $0.147.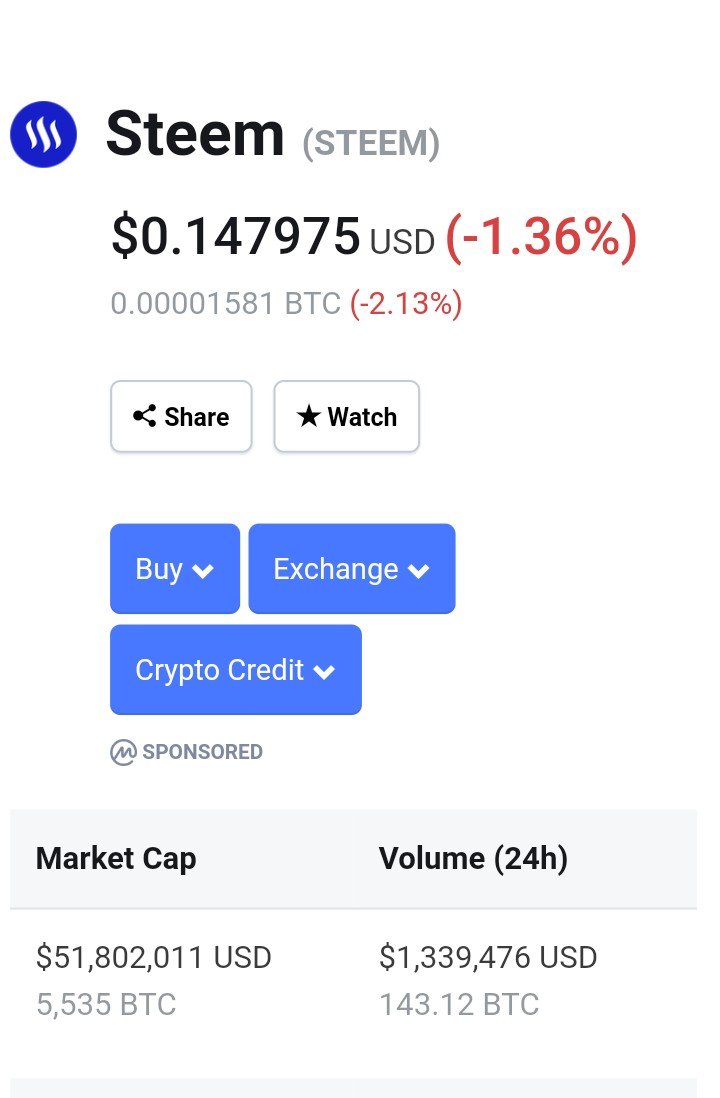 Source:https://coinmarketcap.com/currencies/steem/
This is quite low though it was even at 12 cents. We've seen many people power down their steem power and sell as the price keeps going down. Well, you have the right to do what you like with your stake and nobody can question that except.... Yourself in the future. Yes, you're gonna ask yourself if you made the right choice in selling those hundreds of STEEM in 2019. I'm not a financial advisor. I'm just gonna be pointing out the signs 👌 which are indicating a bull run soon.
1. Bitcoin halvening in May 2020 and China's 🇨🇳 interest in blockchain technology.
Let me try to explain what halvening means. One thing about bitcoin is that... it pays those people who keep the blockchain running. These guys are known as miners. MiniNg bitcoin is a process of running softwares that executes the search for the solution or answer to a puzzle that acts as the password to creating the next record on the bitcoin blockchain. If the process succeeds in cracking or solving this puzzle, it leads to the creation of the next block of records and this work is rewarded in bitcoin. PreseNtly the reward is 12.5BTC which is approximately $117,162 as 1BTC=$9,373 at the moment. Approximately every 4yrs, the blockchain halve this rEward which even makes mining more difficult. The last halvening happened in July 2016. So after the halvening next year, miners would be getting 6.25BTC instead. Now the price of btc has to rise so as to cover the cost of mining for the miners. Many have predicted that BTC would hit 27k next year. To me, this is very possible. Let's say btc remains at 9k range till the halvening, miners would be getting less than 65k despite the large cost of electricity used for mining. Price has to move to 18k or 20k to keep the block running. Though demand would remain roughly constant but supply would drop which would definitely lead to drastic increase in price. Although people are gonna preempt before the halvening. I saw a tweet on Twitter 🐦 which talks about the increase in wallets with more than 1000BTC. Yup, to add to the price pressure, BTC is lost. It happeNs to gold to. This would even make btc more expensive. Heading to when 1 Satoshi= $0.01 or even $1. Then BTC market capital will be over $20trillion 😁 which would make it more like gold. That's the dream of many crypto fans. Gold which in the past was used as a store of wealth, expressed in the usage for silver coins which acted as a store of wealth for the usage of copper coins. bitcoin as the reserve currency of crypto, a blockchain linked on top of a hierarchy of other (lesser) currencies. With All these happening in less than 2 decades, what do you think would happen to STEEM? The halvening happening in May would impact a lot on STEEM. Cus many who missed out on Bitcoin would look for something affordable with great potential. China 🇨🇳 has the highest amount of millionaires and many of 'em are looking for where to put their money. With president Xi announcement about blockchain tech, many have turned to crypto.
Why you should buy more STEEM rather than more BTC?
Well the maths is clear. I just bought 11k STEEM. Although I do buy bitcoin but i buy more of STEEM.
Why❓
Today let's say Mr A and B both bought $1600 worth of BTC and STEEM respectively. Mr A would have about 0.1707BTC while B would have 11k STEEM.
If btc hits 27k as many predicted. Mr A gets 0.1707x27000= $4,608
If STEEM hits just $0.8. Mr B gets 11000x0.8=$8, 800. If STEEM reaches its ATH($8.57). That's $94,270.😳. From just 11k STEEM?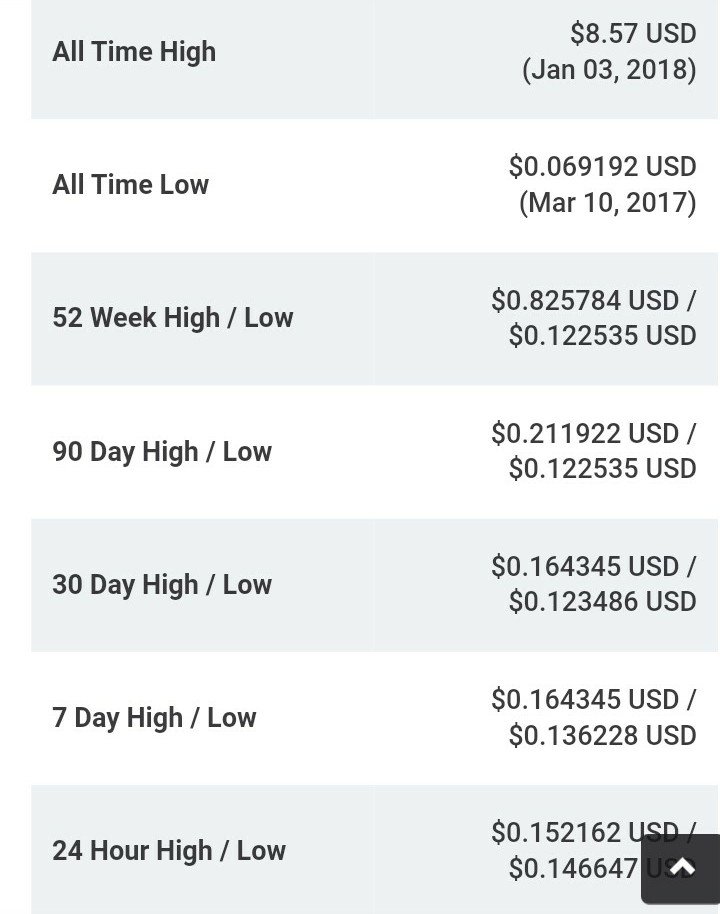 Source:https://coinmarketcap.com/currencies/steem/
2. SMTs and games
On SMTs many opportunities are gonna pop up. For many whales 🐳 🐳, it's difficult to discover original content to curate. Communities are goanna make it easy to discover contents. So how is SMT going to affect STEEM price positively? Well according to Ned. STEEM is gonna be a sort of bandwidth calculation token in all of these. Bandwidth token helps in your activities on the blockchain, all the comments, posts and transactions. So if you wanna participate across all the smart media token(smt) communities they get involved with, you'll need to hold enough STEEM to allow them to participate and do all the tranSaction they need so as to earn all the possible smts they wanna earn. So STEEM would act as a form of gas or energy in order to participate maximally. What value does this add to STEEM? More STEEM are locked up in this case. Therefore supply drops. From our demand and supply curve. If demand remain constant and supply drops, price is effective by going up 👆.
Gaming
This is one of the most interesting parts of Steemit. From the live stream of Steem Fest day 1, @aggroed made some salient points on splinter land that got me excited. There have been wonderful achievements so far on splinter land. If you've not seen it, check it out here
lol and don't freak out😂
One important point to note on splinter land is. All players need steem power to participate and that is key. It's gonna get crazy when they launch it on mobile by the end of the year as @aggroed said. This translates to more users powering up, more new gamers coming onboard and steem being locked up. That's gonna affect the price.
So if you are selling thousands of STEEMs today. My dear, to me i think you're making a big mistake.
Disclaimer: I'm not a financial advisor, I don't have control over your stake, I could be wrong. I'm just a nobody on Steemit trying to explain my views.
Ciao✌💗