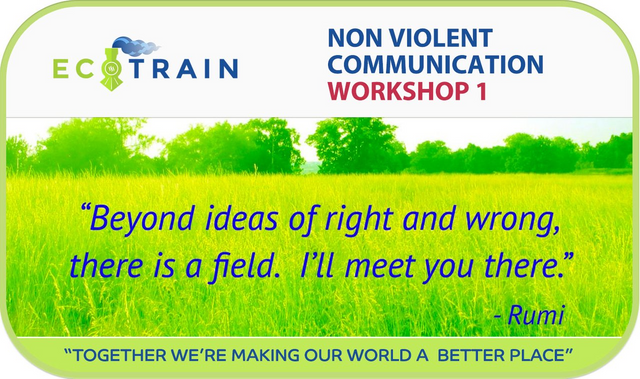 It's funny how you can think that you are good at something, until you actually witness what being good at it, actually is. I always thought that I listened to my girls going out of my way to catch up with them throughout the day and find out how their day was going. And although I would listen to what they were saying, I did have the habit of trying to offer explanations or suggestions for them, especially if something didn't go as they wanted.
After watching the video's that @eco-alex shared in the first workshop, I realized that by doing this, I was in fact telling them that I was no longer listening to them, resulting in the conversation finishing quiet quickly after that.
I started a bit late to this challenge, I did not get to implement what a learnt until a few days ago. But I was amazed at how much more my two eldest daughters where sharing me and the fact that they would resolve any issues that arose themselves.
It surprised me mostly because I always thought that I was allowing them to choose how they wish to learn. I feel strongly that one of the best gifts you can give your child, is the confidence to explore and discover for themselves. But it seems I was not always including their emotional growth with this.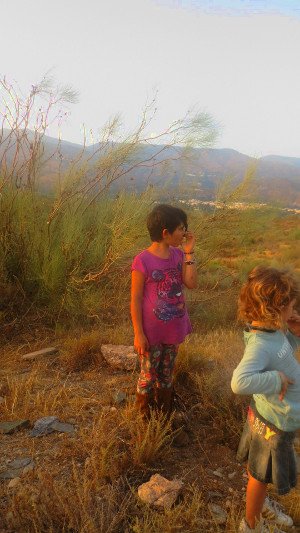 Because if something upset them or worried them, I would always try and share some solutions with them,trying to make them understand so that they may feel better. But actually all they needed from me, was to be heard.
Earlier today, I made time to sit with my girls separately and asked them to share something good and bad that happened today. I listened to them and shown them I was listening by repeating back to them what they had said, but making sure it was not worded exactly as they had. My youngest had a great day painting and I suggested how that must have made her happy. She agreed and told me in great detail everything that she done. She even shown me later in the day, the technique she was using.
She had spend a few hours today, at the kids space that she and a few homeschooled children have created and which is overseen by 2 amazing adults who allow the children to lead the day.
When I asked her to tell me something bad that happened today. She went on to tell me, that she got upset in the day and wanted to see me but I was not there. I re accounted what she said and suggested, that it must have made her feel very sad and she agreed. Then instead of me suggesting what she could have done in that instance, I was silent and gave her some time to talk about the situation some more.
She then told me that whenever she feels sad, she goes to the rock slide. A place that we both discovered on her very first day. She told me that she goes there because we found that spot together and that she feels close to me there. I asked if that made her feel happy and she said yes. She then went on to tell me that it is one of her favourite places on the land.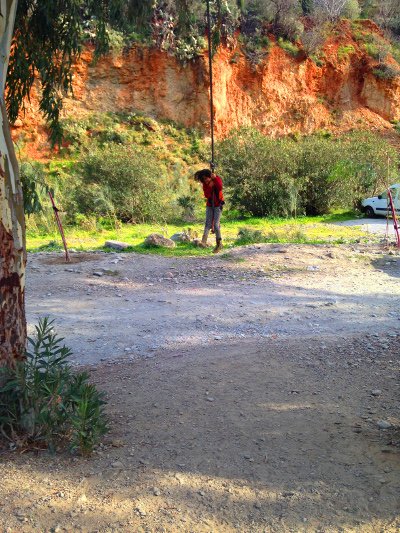 I realized how many times in the past, I have cut both my girls off, whilst talking to them, in my mind it was because I was concerned and wanted to help, but in reality I was preventing them from sharing with me and not giving them the time to really be heard.
I found it hard the first few times, trying not to cut in and offer a solution. The mama warrior in my can be fiercely protective of my girls, and that desire help them is very strong. But projecting my need of being seen as a fixer, not really helpful to them, unless of course they ask me to so outright.
So here I realized that I was actually projecting a need I had, onto them. How easily, we can make things about ourselves without even realizing it. Turning the conversation around completely. What an eye opener this very simple exercise has been for me.
I have really enjoyed learning how to really listen and observe, I write about it often enough on here, but as is the way with everything, I still have a lot to learn and I am so willing.
The conversations I had with my daughters have been great and I have learnt more about them, as they are now sharing more about themselves to me. I am blown away by their problem solving skills and I look forward to our relationships deepening even further over the next few weeks as I continue with the NVC Workshop.