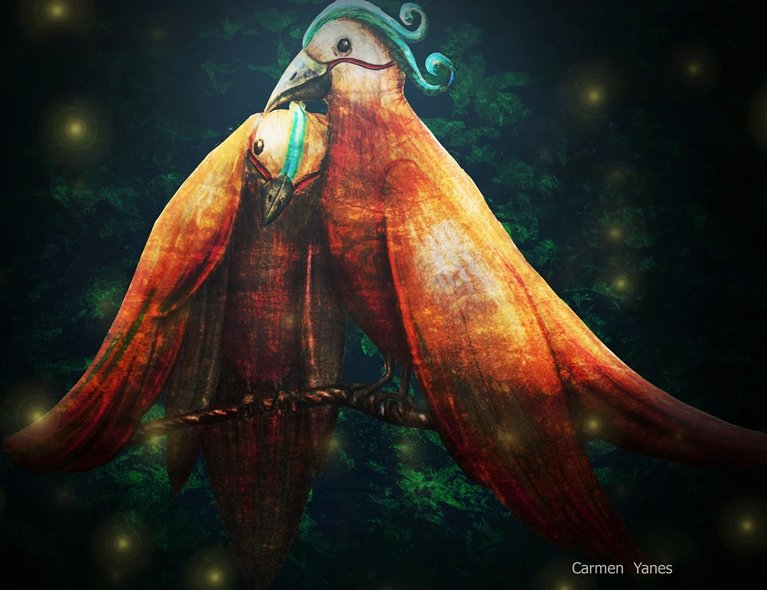 Hello friends, happy Saturday to all!!!
These days my Internet has punished me and I have to stay up late to publish, I have so many things to do and I do not want to miss the contest of SteemMonsters this week, last week I could not participate for not having Internet , so I'm trying my best to be able to publish some things to focus on the drawing of the contest.
The drawing that I show you today is something simple that I have done in traditional and then retouched in digital, my idea was to make a pair of birds, the male hugging his beloved. ;)

I made the sketch of the birds again since the version I had in my sketchbook was very small.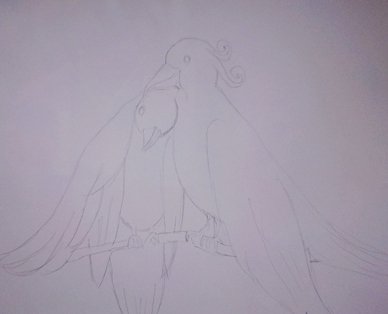 In this step I had the male's wings a little defined and then I started working on the female's wings and then I went on to other details.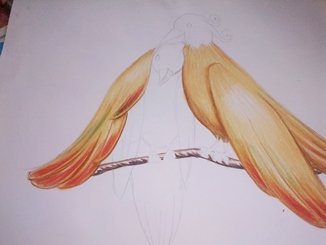 FINAL RESULT
For the final result I wanted to change it a bit and after I had it painted, I wanted to do something textured, for this I added the background with several leaves, some nightlight and some bright lights and I already had my work finished.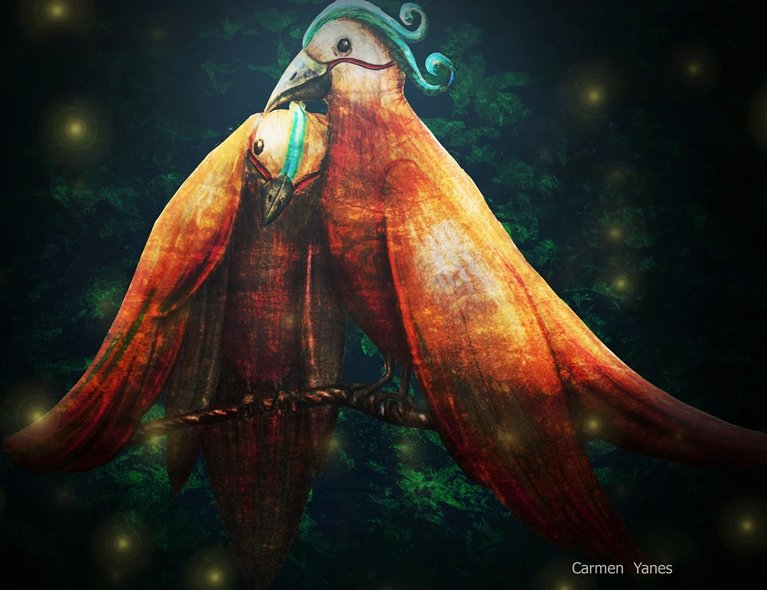 MATERIALS USED:
Laptop
Photoshop
Wacom Bamboo Tablet

Grateful to all of you for seeing and supporting my new work, I would be very happy if you leave me in the comments your opinions and criticisms regarding this style or my work. His criticisms help me to grow and encourage me to work harder to improve my art.

See you soon dear community, thank you for viewing and supporting my publications. 😜

Copyright @yanes94 - All rights reserved.