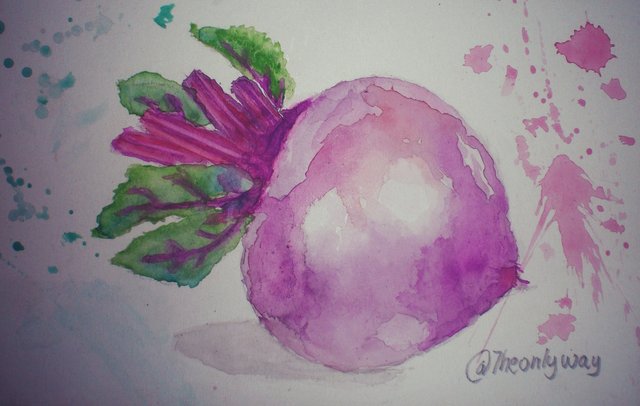 ---
Friends of steemit today I wanted to bring a watercolor of Vegetables, and it was the turn of a beet.
In Venezuela it is very common to see beets in the markets, this vegetable can be grown in Venezuelan soil, generally its consumption is intended for the preparation of salads and drinks, and the latter is the one that I like the most.
It is a traditional drink made with carrot juice, orange juice and beet juice, I recommend that you prepare and drink this juice, in addition to delicious it provides you with many vitamins and minerals.
We call this delicious drink in Venezuela 3n 1.

Below I show you a photographic sequence of its preparation.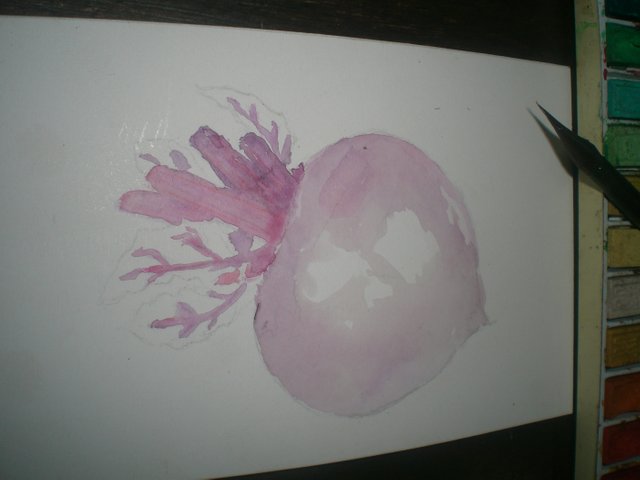 Image 1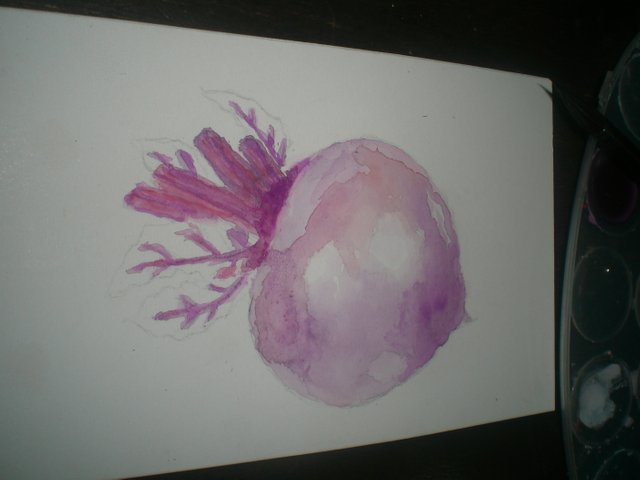 Image 2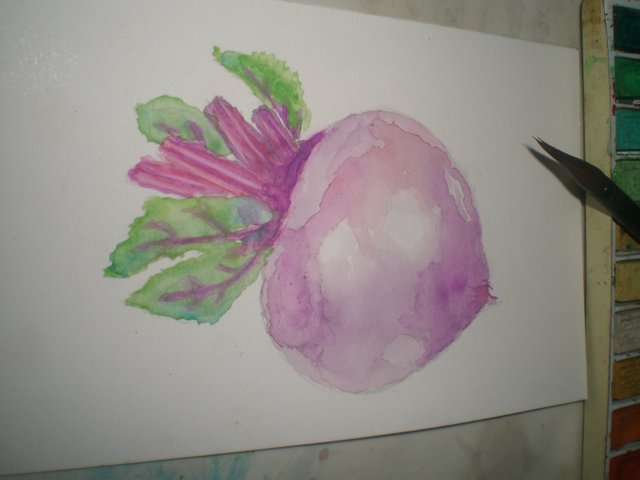 Image 3

To make this painting, use the following materials and tools:
Materials and tools
.
A piece of cardboard.
Pencil No. 4H.
Brushes
Watercolor
Sources