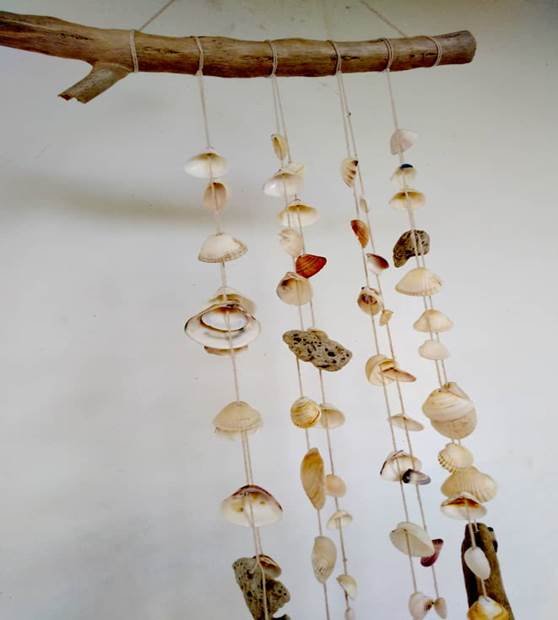 Hola amigos, sigo con mi colección hecha con conchas y piedras del mar. De verdad que quisiera mostrarles cosas sencillas, la gente piensa mucho para hacer estos mobiles por miedo a que les quede mal.
Hello friends, I continue with my collection made with shells and stones of the sea. I would really like to show you simple things, people think a lot to make these mobiles for fear that they look bad.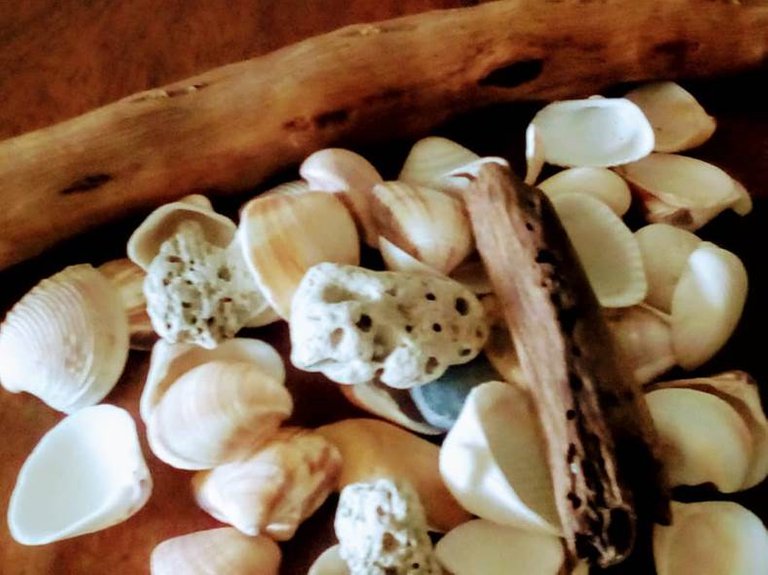 Pues yo les digo que no fue para nada difícil, las conchas de mar parecen hueso y con un clavo y martillo se le abren los hueco, de resto es solo colocarle un hilo para ir juntando de una por una. Yo usé pabilo de amarrar hayacas, de ese que tiene mi mamá en la cocina.
El palo que utilicé también es de la playa, solo le lavé muy bien para quitarle el sucio y listo.

Yo quiero que ustedes sean mis jueces y me digan que piensan. ¿Como me quedo?.
Este fin de semana fuimos a la casa donde estas cositas van a decorar y generar un ambiente más agradable para todos los que lo visiten.
Las fotografías son mías, tomadas con cámara celular Huawei G7