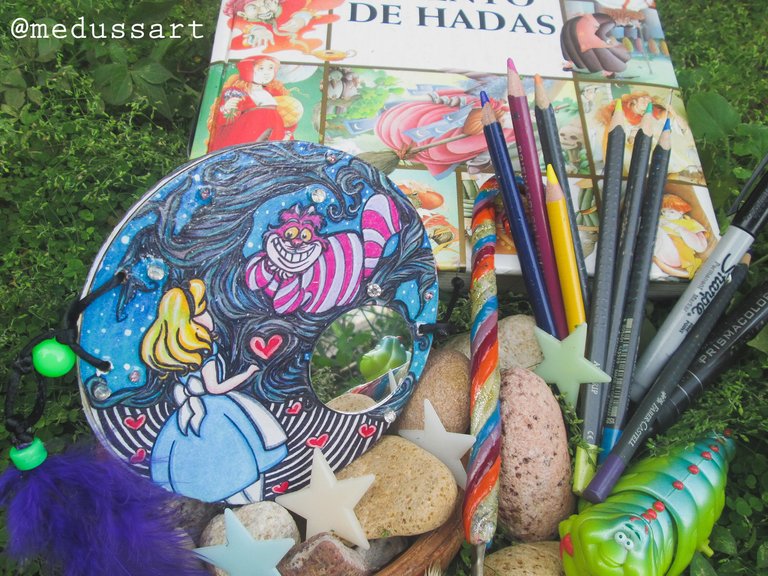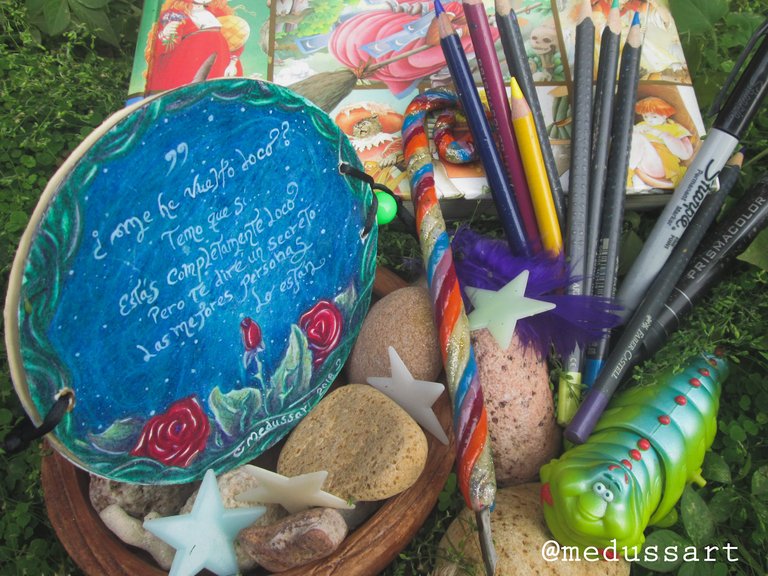 [Esp/En]
Una Libreta de notas creativa y única hecha con CD's reciclados.
Tal vez ya habrán notado mi gran amor por reciclar objetos vintage o simplemente rehusar todo aquello que ya no sirve y convertirlo en algo lindo, ésta vez quise diseñar algo muy exclusivo y personalizado para mi prima en su cumpleaños, así fue que nació esta pequeña libreta mágica con una ilustración y una frase de "Alicia en el país de las maravillas" que es una de las obras literarias favoritas de mi prima.
Maybe you already notice my love for recycling vintage stuffs or just reuse trash and turned it into something beautiful. This time I needed to design a very exclusive and personalized present for my cousin's birthday. So I made this little notebook with an illustration and quote from book "Alice in wonderland", this one of the favorite stories of my cousin.
Proceso Creativo
Creative process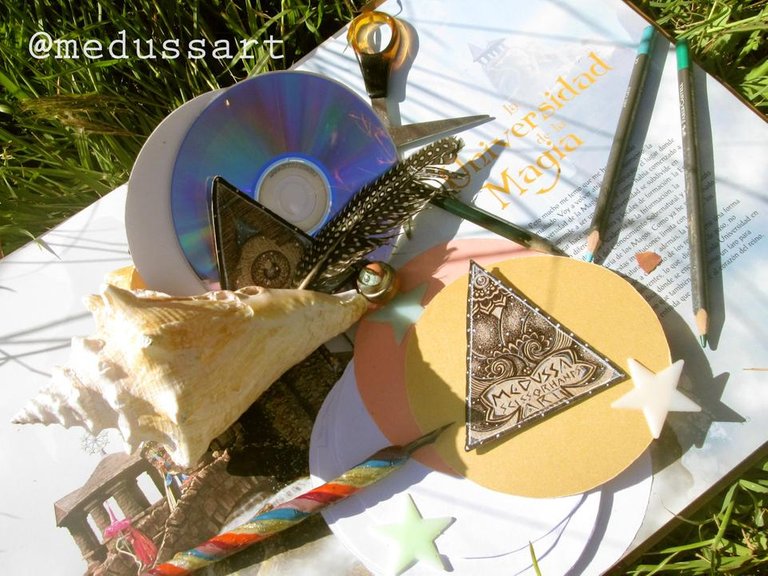 ---
---
Materiales que utilicé:
Materials i used :
CD's
Cartulina, papel rayado.
Drawing paper, lined paper.
Glue
Espejo, cristales, plumas y cuentas de colores para decorar.
Mirror, crystals, colorful beads, feathers for decoration.
Hilo, cordón o cuerda para sujetar la libreta.
Nylon treads
Colores Faber-Castell, Markers
Faber-Castell coloring pencils, markers
White paint
Varnish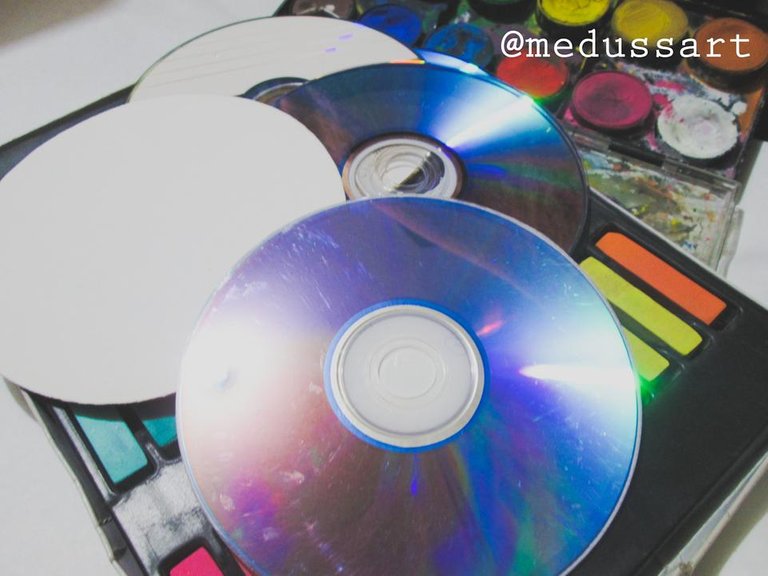 ---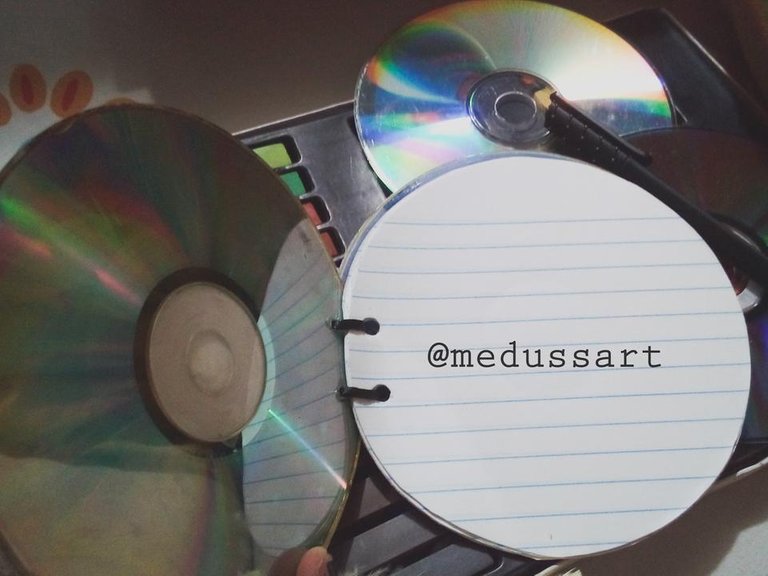 ---
Me encanta cómo quedó esta pequeña libreta tan colorida y particular, admito que me ha fascinado convertir CD's en pequeños lienzos.
I loved this little notebook so colorful and particular, I admit that I was fascinated turning these CDs into small canvases.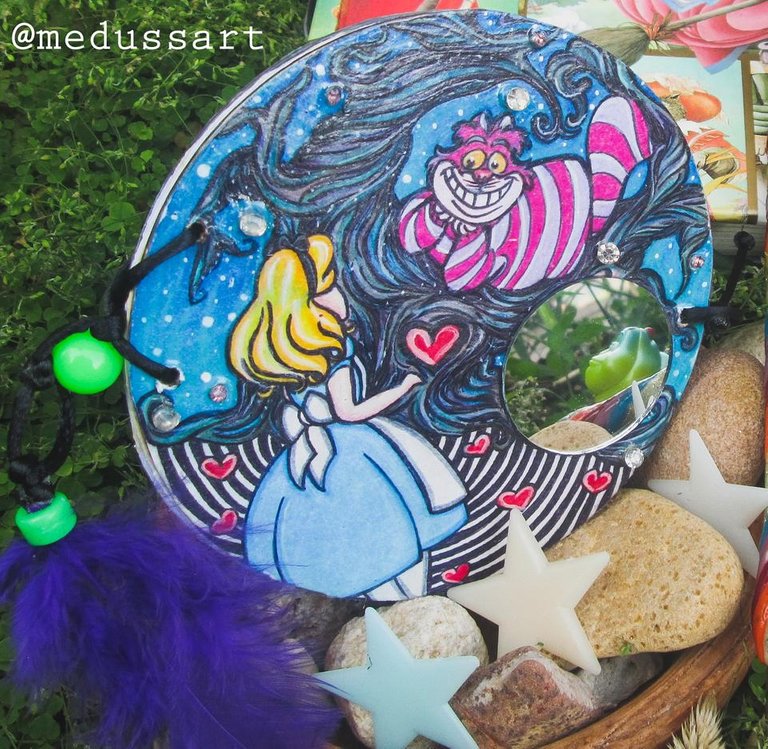 ---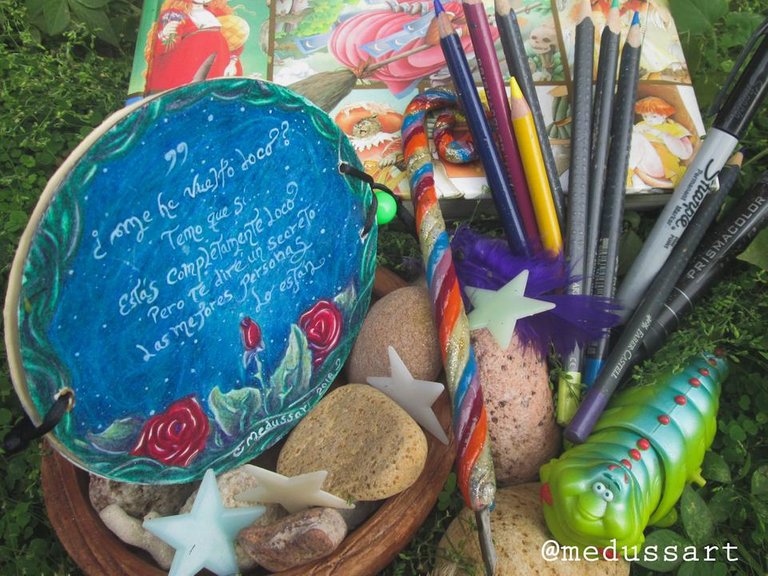 Medussart ©
---
Gracias por leer y por visitar mi pequeño planeta!!
Thank you for reading and visiting my little planet!!
---
Social Media :
https://www.instagram.com/medussart
https://www.facebook.com/medussart