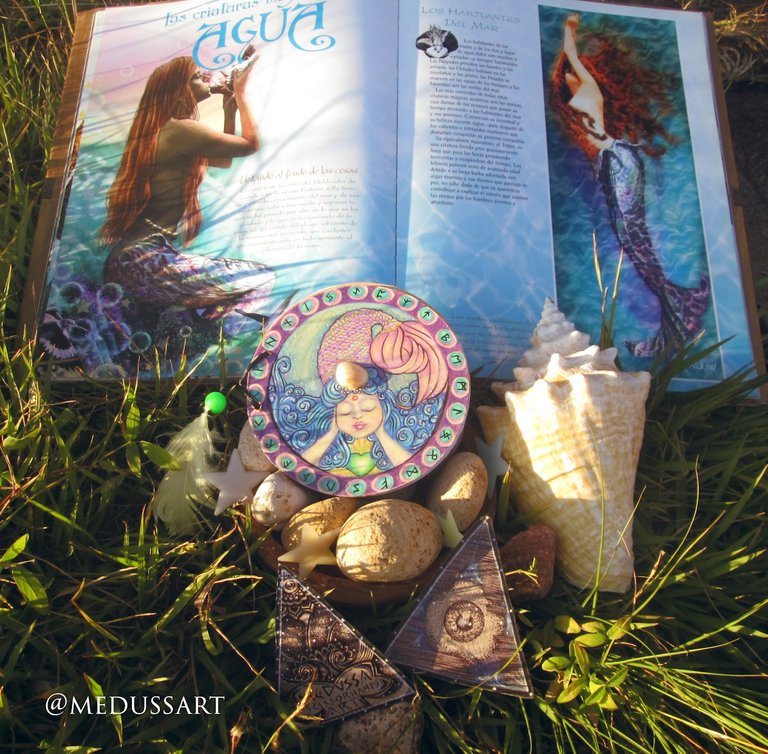 [Esp/En]
Una Sirenita Nórdica
Nuevamente decidí reciclar un par de Cd's, esta vez quise regalarle a una amiga una pequeña libreta muy peculiar como la de mi post anterior.
Once again I decided to recycle a couple of CDs, this time I wanted to give a friend a very peculiar little notebook like the one from an old post.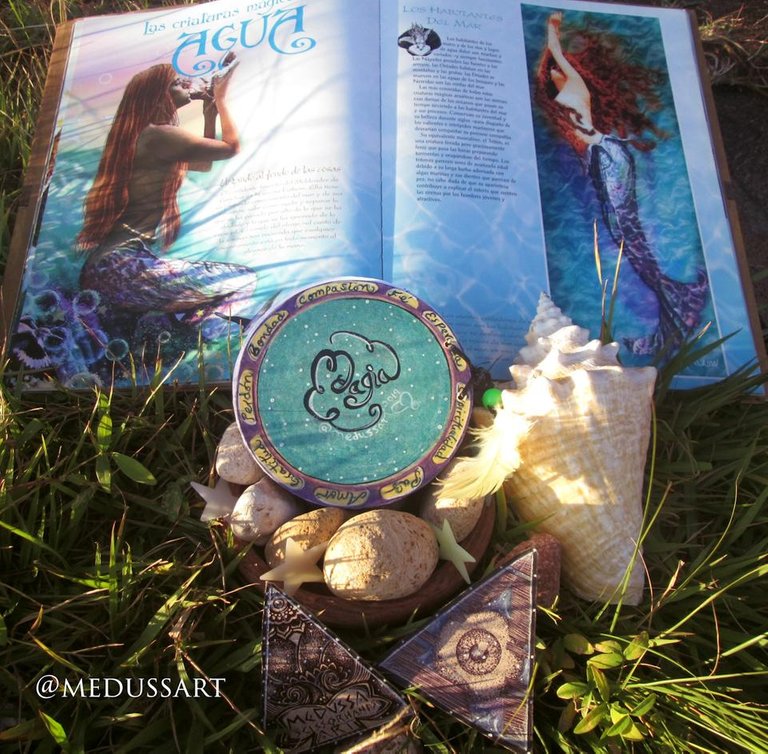 Materiales que utilicé:
Materials I used
Drawing paper
Glue
Scissors
Nylon threads
Sea shells
Feathers
Pencil drawing
Marcador o bolígrafo punta fina negro
Black - Fine point pen or marker
Colores art grip Faber castel
Faber-castell art grip coloring pencil
White paint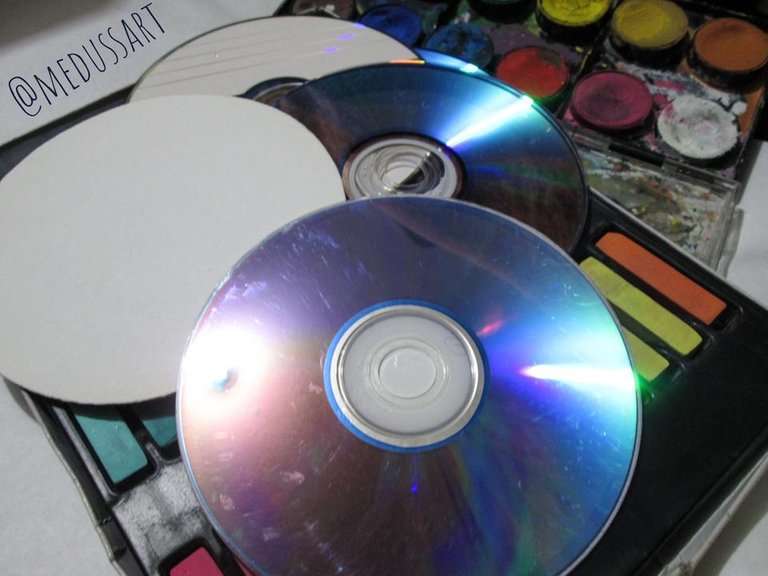 A ella le encantan las criaturas de fantasía y la cultura nórdica como a mi, así que elegí este tema para inspirarme. Recicle algunas conchas de mar para decorar, dibujé runas en la portada y en la contraportada decidí colocar palabras positivas e inspiradoras en español : Magia, paz, amor, gratitud, perdón, bondad, compasión, fé, esperanza y espiritualidad.
She loves fantasy creatures and norse culture like me, so I chose this theme to inspire me. I recycled some sea shells to decorate, I drew runes on the cover and on the back cover I decided to place positive and inspiring words in Spanish: Magic, peace, love, gratitude, forgiveness, kindness, compassion, faith, hope and spirituality.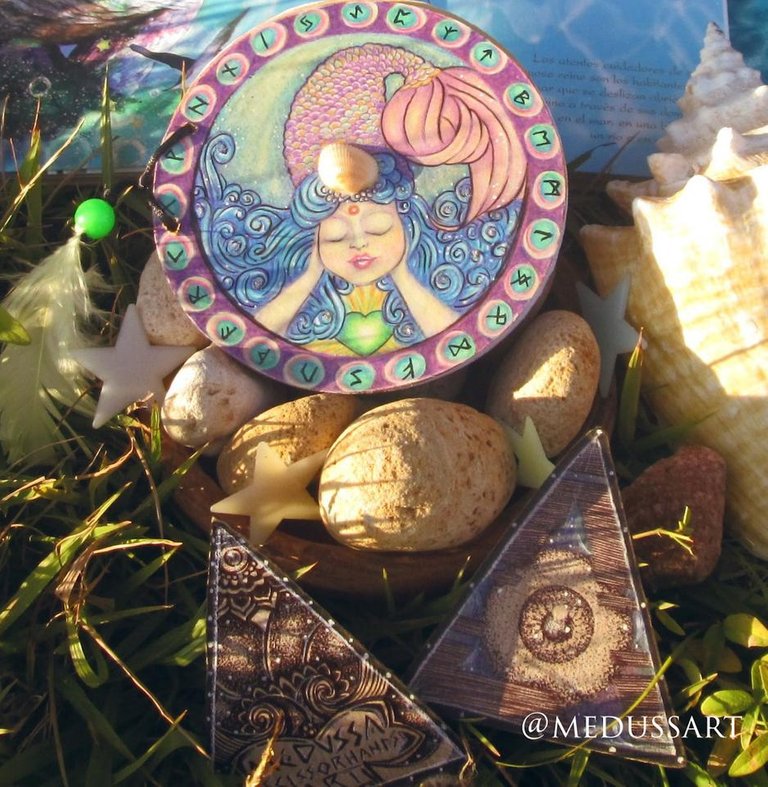 ---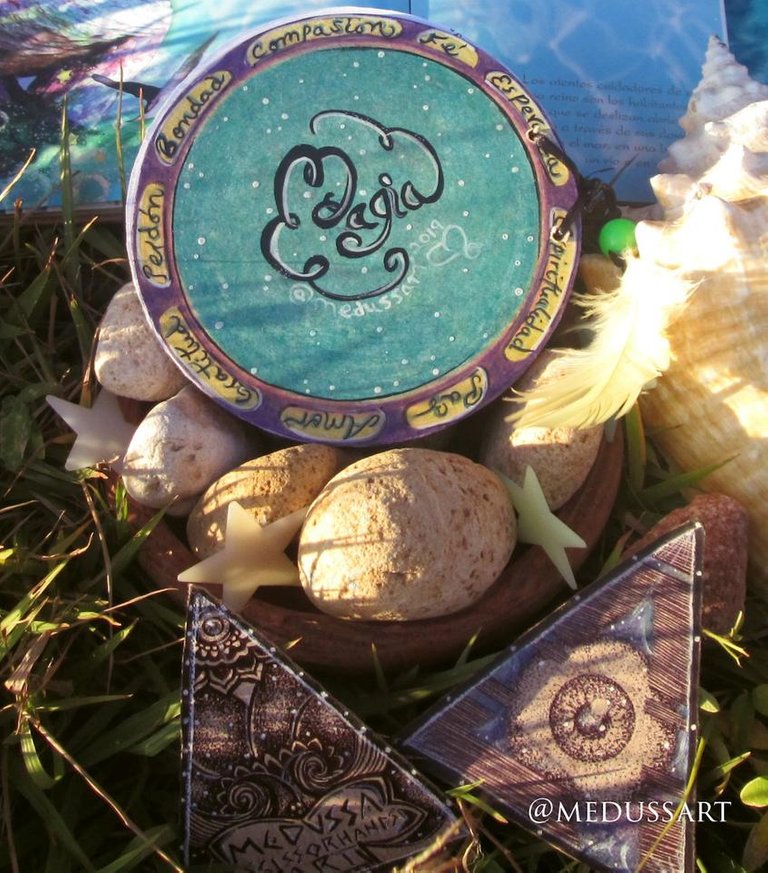 Realmente me encantó esta libreta y espero que a tí también!
I really loved this little notebook and I hope you love it too!
---
Medussart ©
---
Gracias por leer y por visitar mi pequeño planeta!!
Thank you for reading and visiting my little planet!!
---
Social Media :
https://www.instagram.com/medussart
https://www.facebook.com/medussart