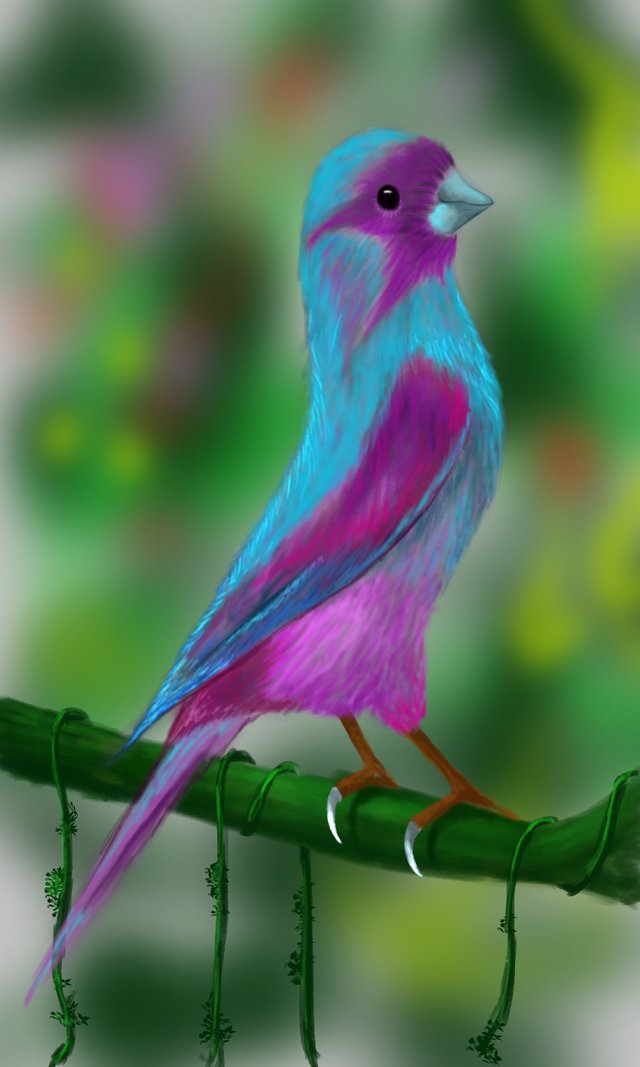 Enough with all the dull faces and stuff. I thought to myself. I need try something really really colorful. I could try to paint a butterfly but they are too small and one of them wouldn't look very good.
So i decided to paint a bird. Went through pinterest to get some idea and what kind of colors a bird could have. Then again i thought i am painting so it doesn't matter. I will put whatever color i want.
So i painted this. I guess there could be more vibrant color but this was also nice.
I started painting this yesterday night and when i was working on the background suddenly photoshop stopped. Like froze or something. I couldn't click any button or minimize it or quit it.
It was like a mini heart attack because i was so into this painting that i forgot to save it, so when photoshop crashed i was sure that i was going to loose hours of work.
i couldn't even get to my desktop view so while ps was opened i shut down my computer.
Later today i turned on my computer and was going to try to paint this again. So when i opened photoshop i see a file automatically opening and it was named recovered file.
I guess this is ps's new feature where if the software crushes you can still work on your unsaved file. This was such a surprise and i felt so happy. Then i finished the rest of it and there you have it.
Here are some process shots: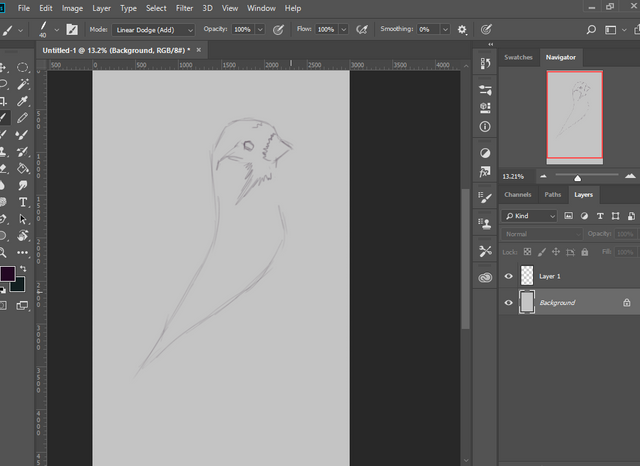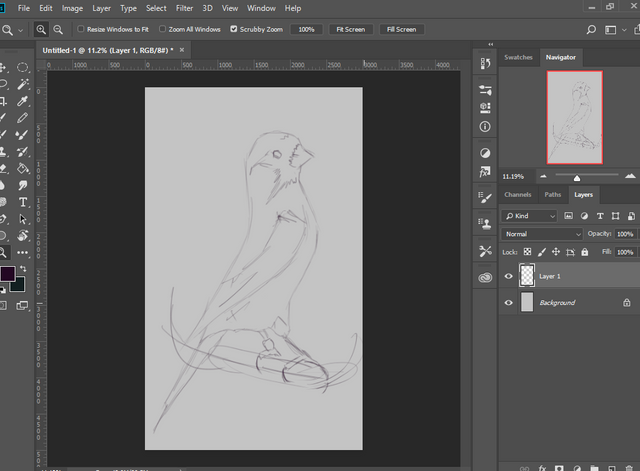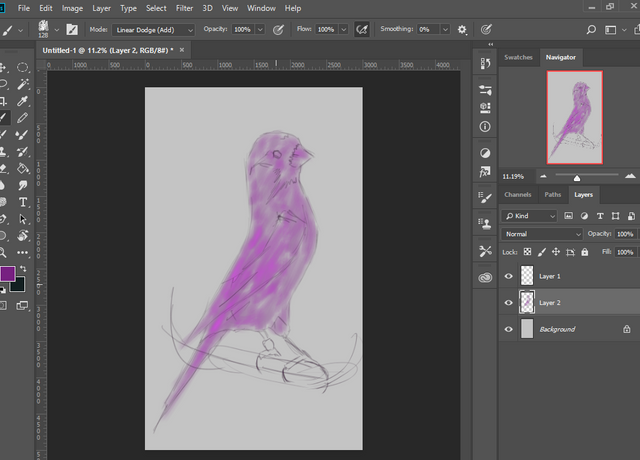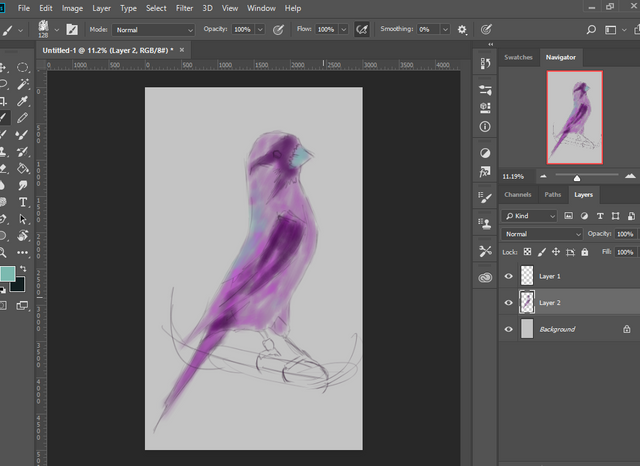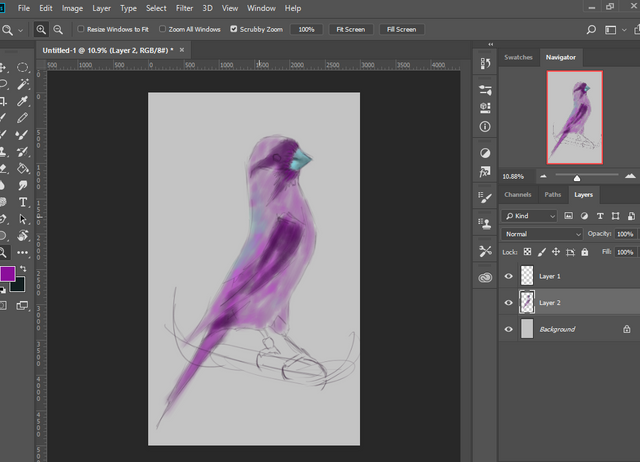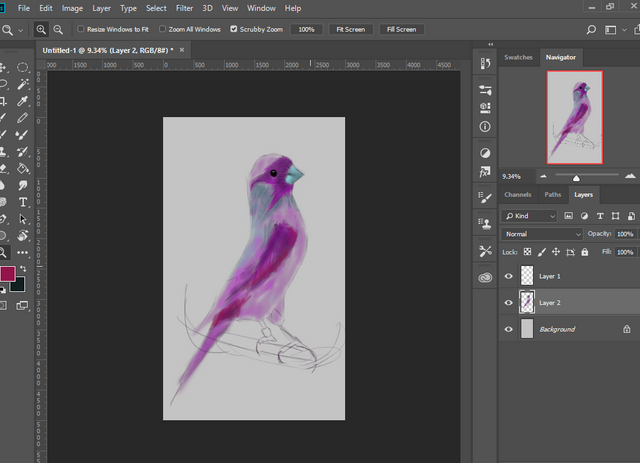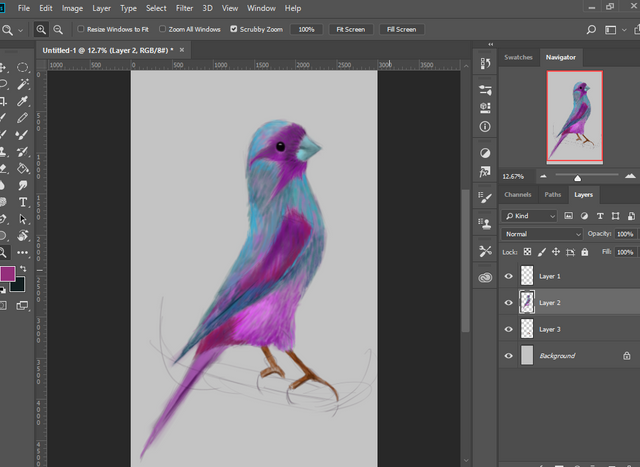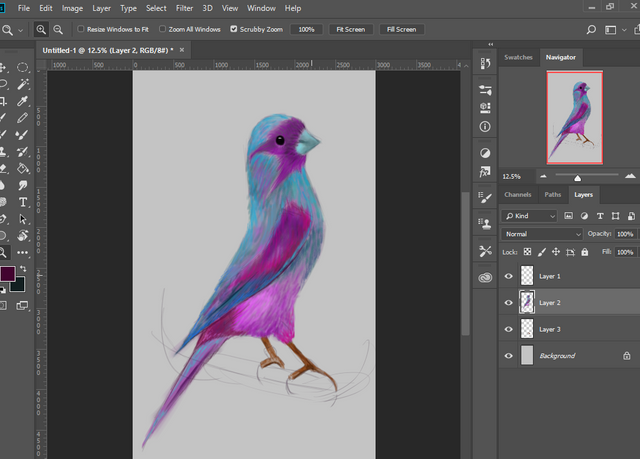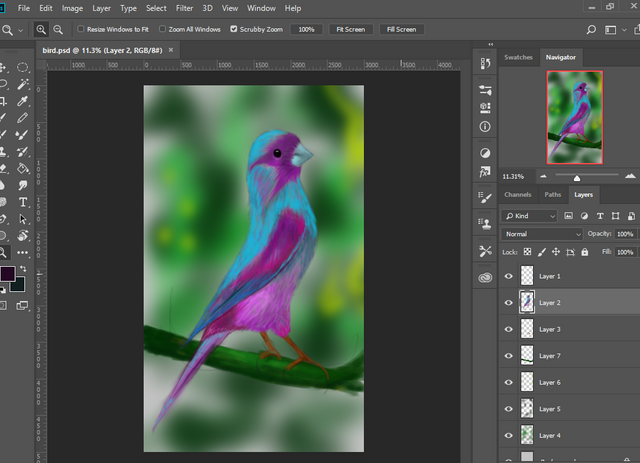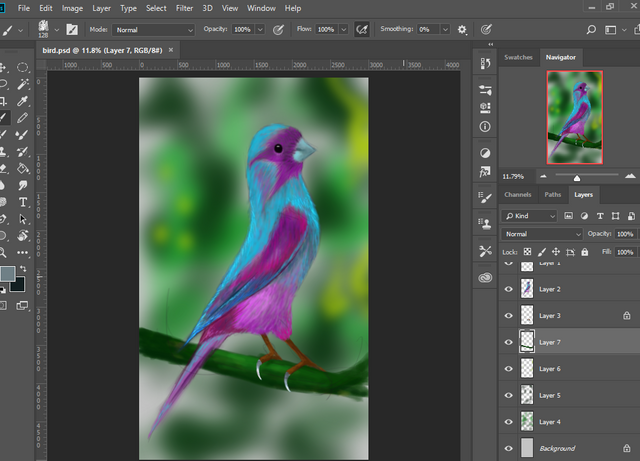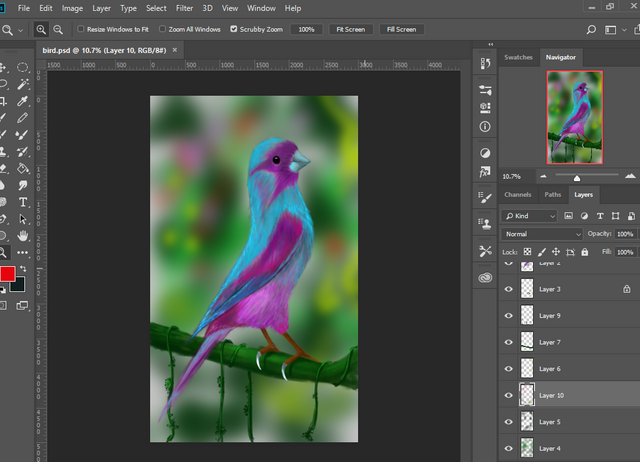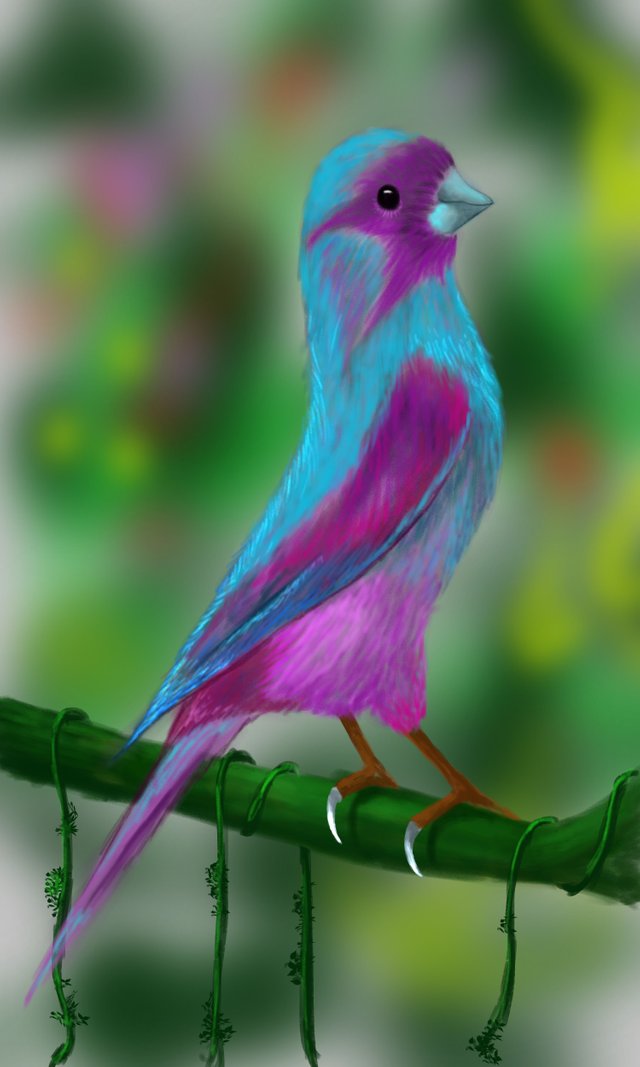 You can see some of my other painting videos here by just clicking the videos below without having to leave steemit.
A female portrait painting process:

Mushroom seer painting process that i did for splinterlands art contest:

Another portrait painting video:

Thank you for visiting my blog
Enjoy