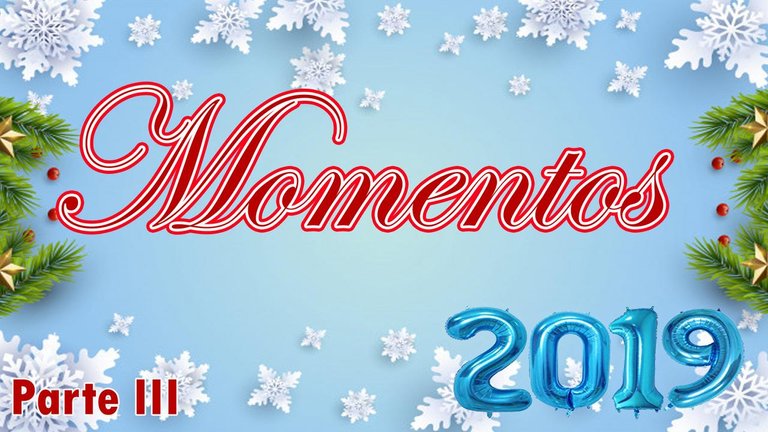 Gracias a Dios, por el año vivido con sus luces y sus sombras, con sus aciertos y errores, grandes lecciones aprendidas, con sus alegrías y tristezas, llenarme de bendiciones, y por acompañarme en cada paso y dejando una huella más en mi vida.
Quiero compartir con ustedes algunos momentos de alegrías y logro que tuve durante mi recorrido haciendo is covers con mi violín y compartiendo tanto en esta maravillosa plataforma como en Instagram (aprovecho para invitarlos a que me sigan en mi cuenta @kkarenmusic).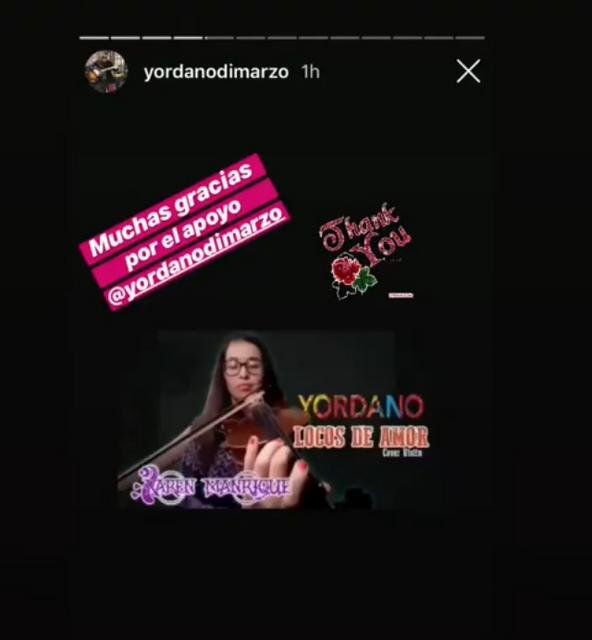 Yordano ha sido unos de los cantantes más iconos de una época, y que ha perdurado por sus temas tan excelentes.
A comienzo de este año 2019, gracias a la iniciativa de dos amigos saqué un repertorio retro, mi violín retro de los 80' y 90' canciones de esa época que marcaron la pauta fiestera, confieso que lo disfruté muchooo, porque habían canciones que ni conocía pero que en el momento de sacarlas me las disfruté y todavía lo sigo haciendo cuando las toco.

Sin duda alguna Yordano era uno de esos artistas que no podía faltar en mi repertorio, para mi sorpresa cuando subí mi cover por Instagram, el mismo artista me había regalado un Like 😱 y sin esperar mucho ya estaba en sus historias mi cover.
Realmente amo cuando los artistas agradecen y premian el trabajo con un like o publicando en sus historias❤
¡Por más artistas como Yordano!


Thank God, for the year lived with its lights and its shadows, with its successes and mistakes, great lessons learned, with its joys and sorrows, to fill me with blessings, and for accompanying me at every step and leaving a further mark on my life.
I want to share with you some moments of joy and achievement that I had during my tour doing is covers with my violin and sharing both on this wonderful platform and on Instagram.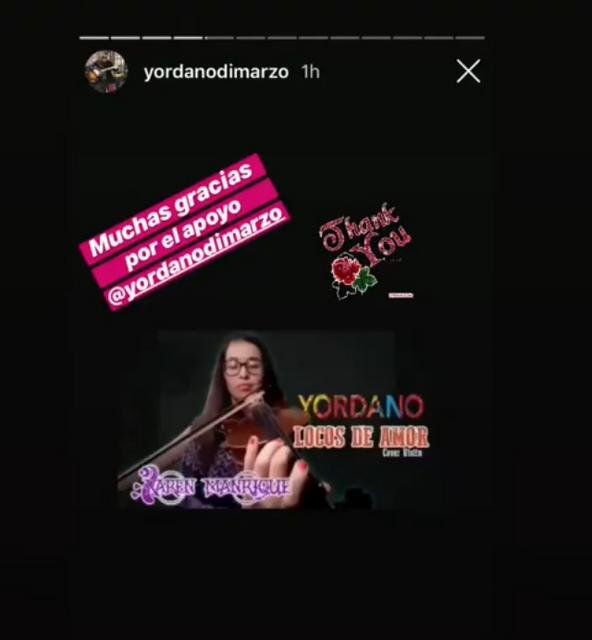 Yordano has been one of the most iconic singers of an era, and he has endured for his excellent songs.
At the beginning of this year 2019, thanks to the initiative of two friends I took out a retro repertoire, my retro violin of the 80 'and 90' songs of that time that marked the party pattern, I confess that I enjoyed it a lot, because there were songs that neither I knew but at the time of taking them out I enjoyed them and I still do when I touch them.

Undoubtedly Yordano was one of those artists that could not be missing in my repertoire, to my surprise when I uploaded my cover on Instagram, the same artist had given me a Like 😱 and without waiting long my cover was already in his stories.
I really love when artists thank and reward the work with a like or publishing in their stories❤
For more artists like Yordano!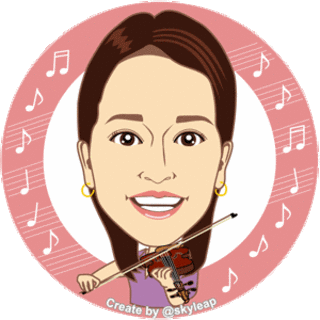 Puedes ubicarme por mis Redes Sociales:



You can locate me through my Social Networks: