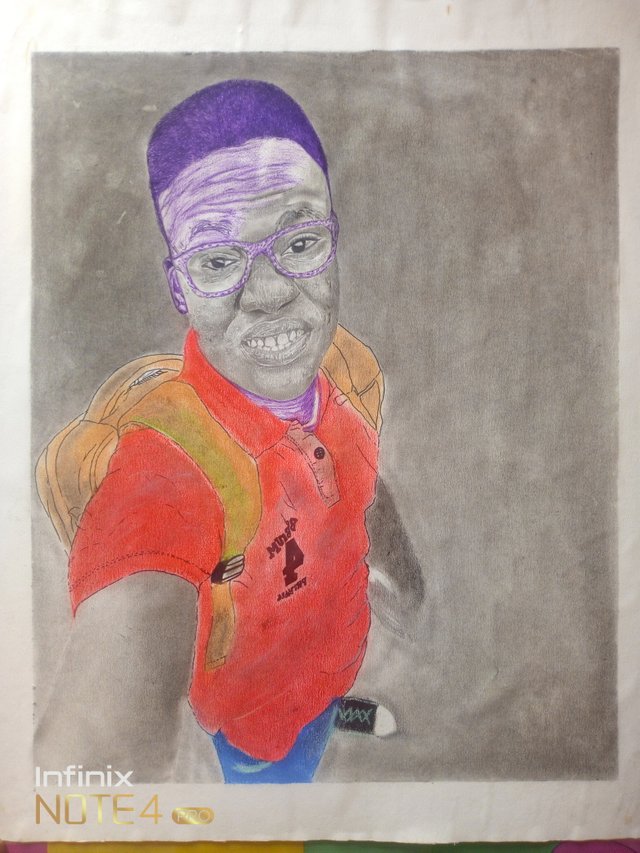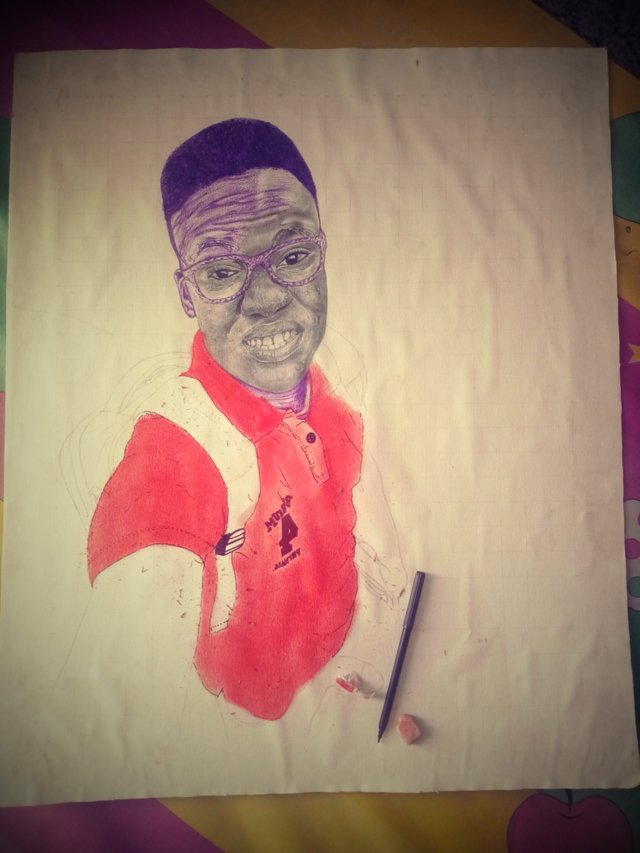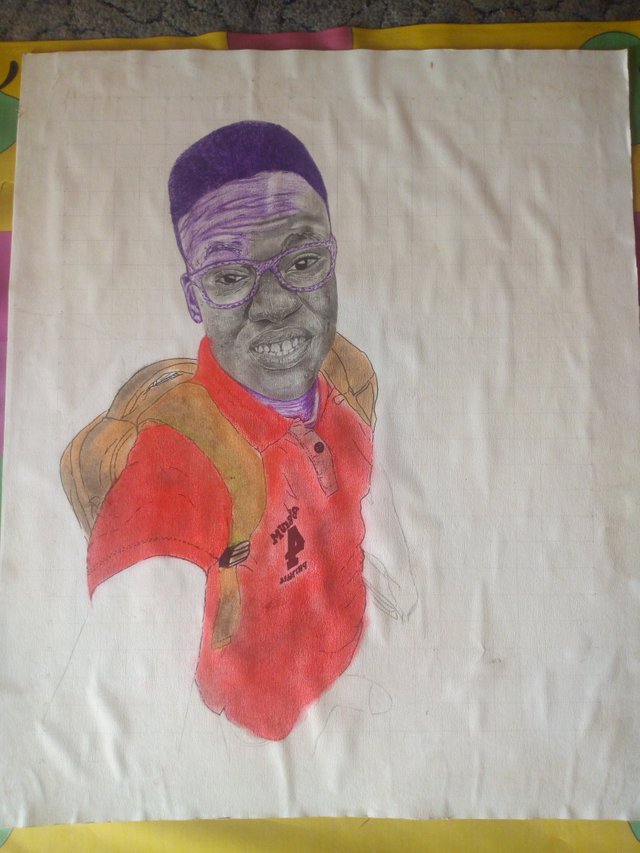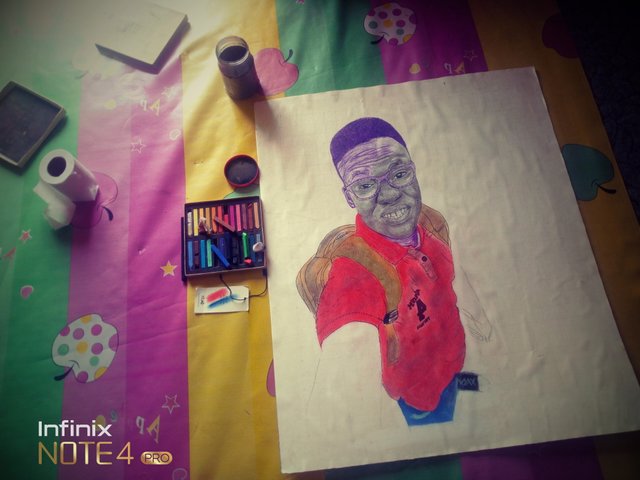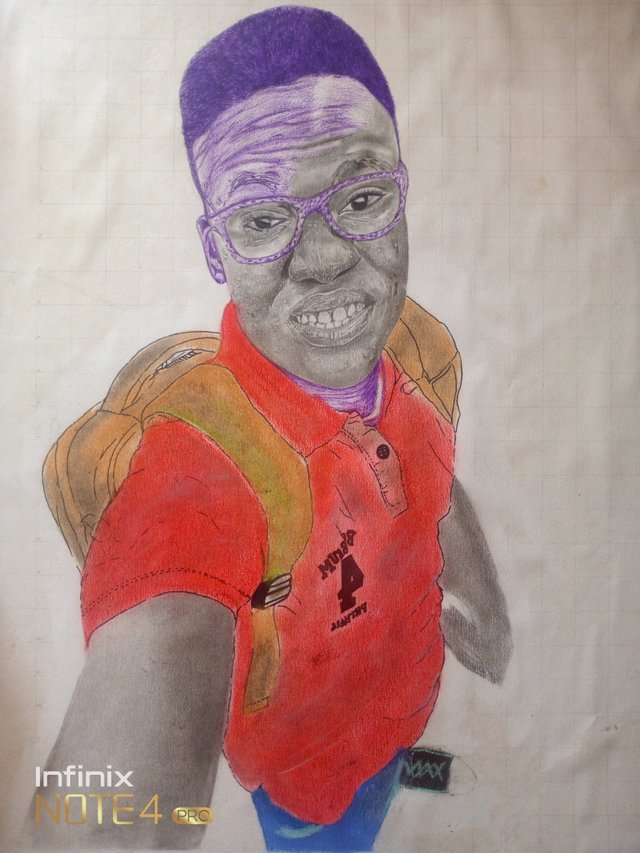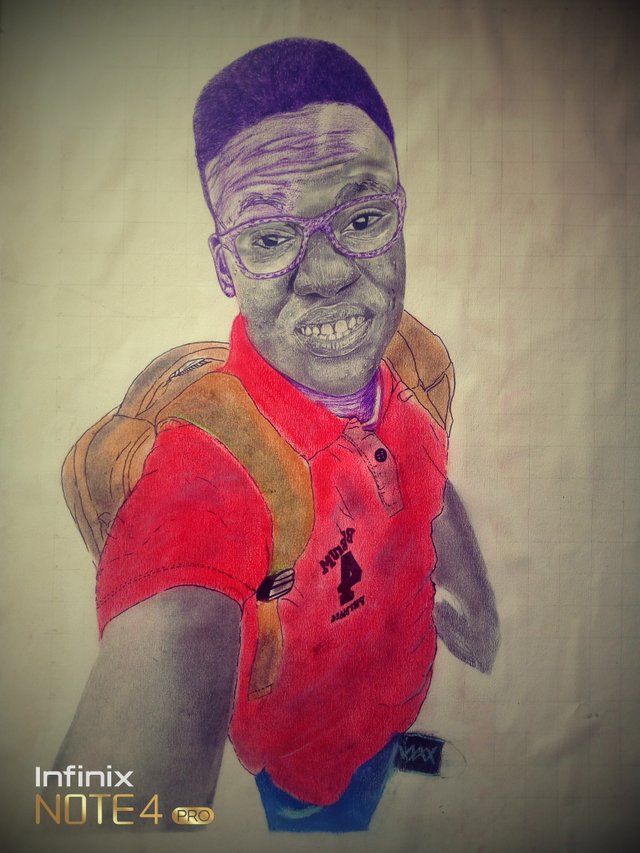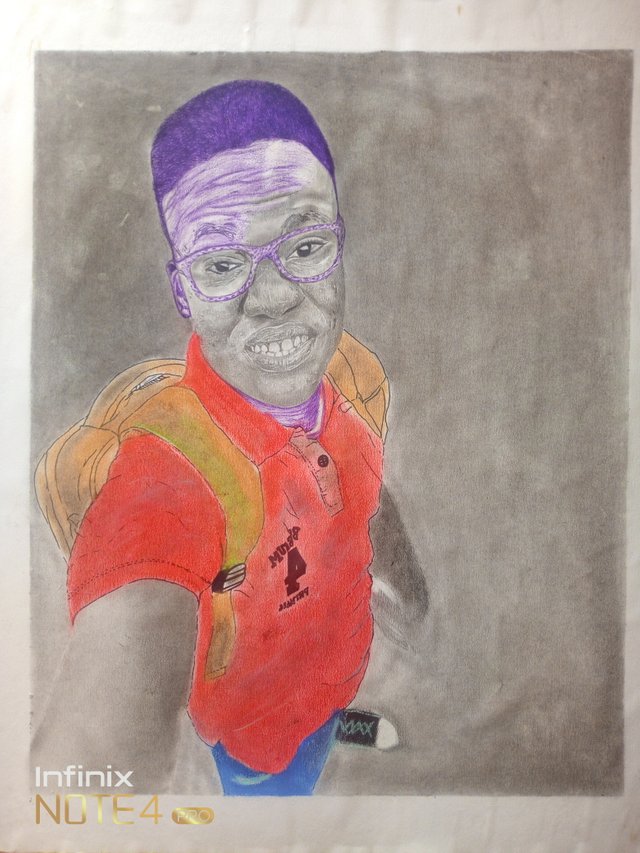 Indeed, there is always an end to everything in life. Reason being that, i started this drawing of mine June 2019 and at a time, i got so frustrated of continuing the art piece just because i lost the reference picture.
At regular intervals, i always decide to make lottle touch om the piece despite the fact that i have no picture am following again but because i have an understanding aboit my look, i always encourage myself to work on it. But today, i made sure to make the whole drawing a reality by concluding it.
A piece of so many months completed today makes me joy over filled. Indeed, this speaks of my perseverance and passion for creativity in art.