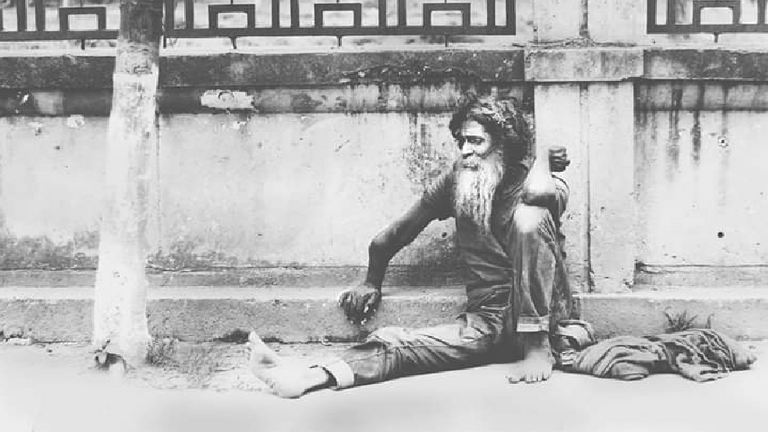 Hello Dear Steemians & nTOPAZ users,
Here I am coming with my first post on nTOPAZ about #monomad Challenge.
In our country there are many homeless people stay on the roadside whom are mentally sick and there are also called Insane. Today I took a photo of old man who is mentally sick. He is live in the roadside every time. I told him what he was thinking about. He replied that he had lost his wife many years ago, so he was waiting for her. It was so emotional moment I have ever seen. Finally I stay away from him and took a photo.
Thanks to @monochromes for arranging #monomad challenge. Thanks to @ntopaz for creating this awesome website. Thanks to everyone for supporting me. Have a good day.
Your faithfully,
@insane