Reaper Of Black Souls...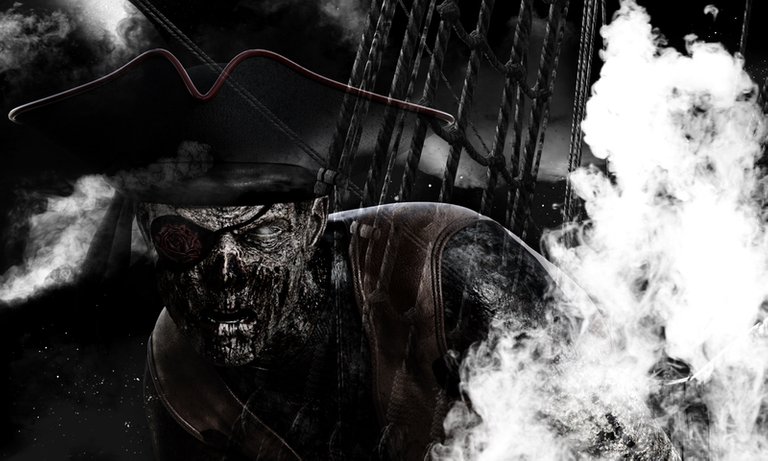 "Once the black spot is placed upon a pirate's soul, t'is the Reaper that comes to collect the toll."
Hi, all! Sticking with the pirate theme, I present the Reaper. A happy little accident with this one made him transparent.... I was going for the Zombie effect, but when I saw the ship through the character..... I liked it. I found some old models kicking around and decided to have some fun. I started by rendering the ship, then the zombie, after finding the right camera angles, poses, and pieces that made the character come to life. As always, I rendered the pieces in DAZ Studio, then exported the images to Pixelmator where I then played with Photoshop brushes, colour pallets, and generally built the image with layers. Full image below!
I started with this: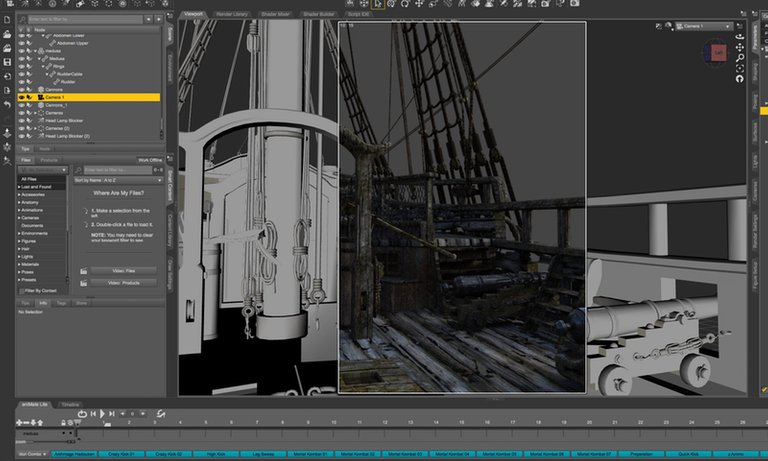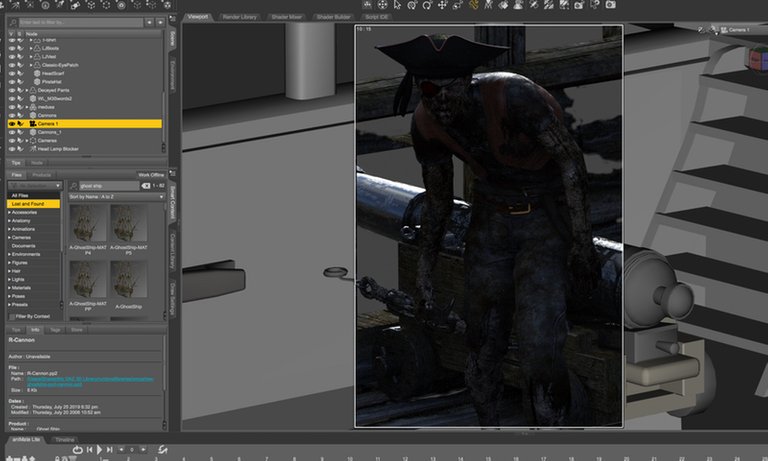 I then began using my image editor. Here is a gif to show the breakdown a bit...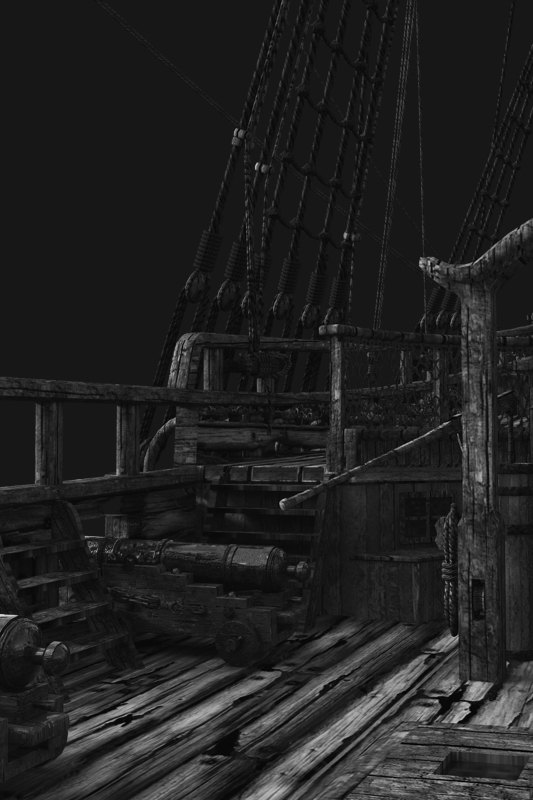 And here is the final image. Hope you like it.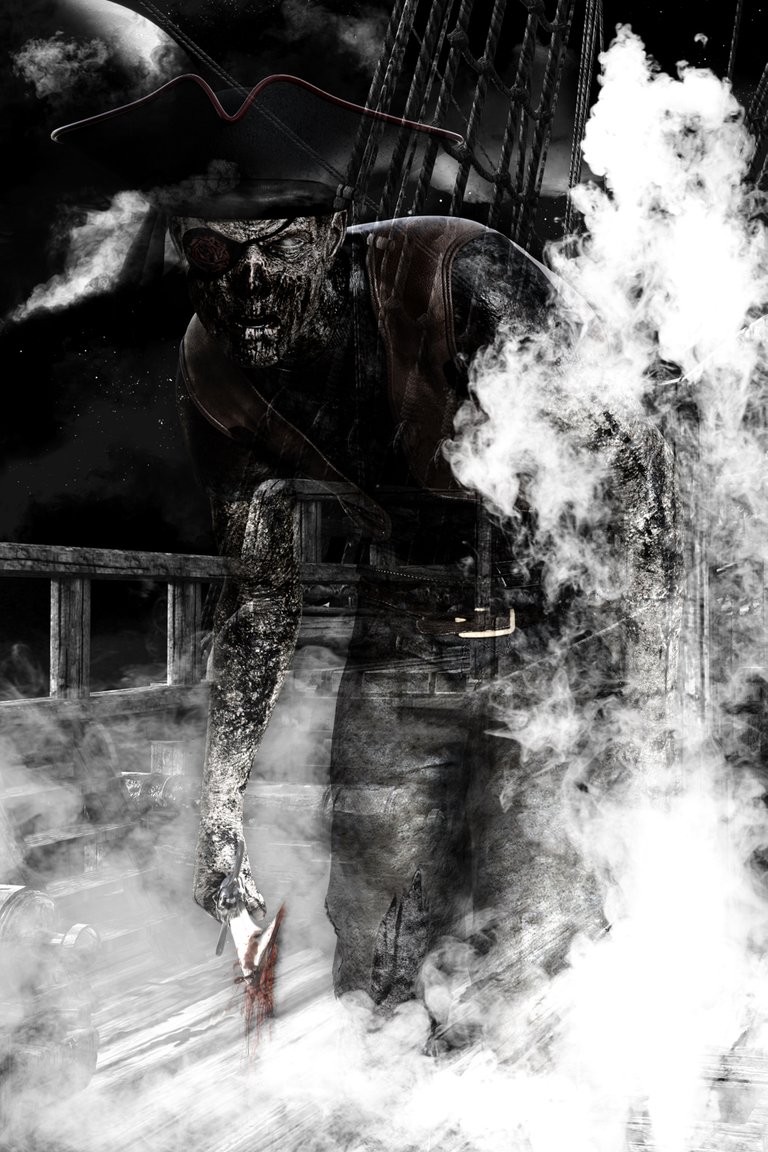 Had a lot of fun making this one,... thanks for looking and have a great day!
If for some reason you cannot see the breakdown images, got to: Reaper Of Black Souls...
---
---