Cool Dancer....

Hi all! Thought I'd just post this image of a dancer I created for fun. Came out okay,... thinking I might be doing a poster, or phone case from it. It was created with my same old techniques of creating a model in DAZ Studio, then transporting it to an image editor to add dry ice and background effects, as well as tone changes.
Would really appreciate any feedback on this one. Thanks for looking, have a great day!
A quick update.... Which do you like best?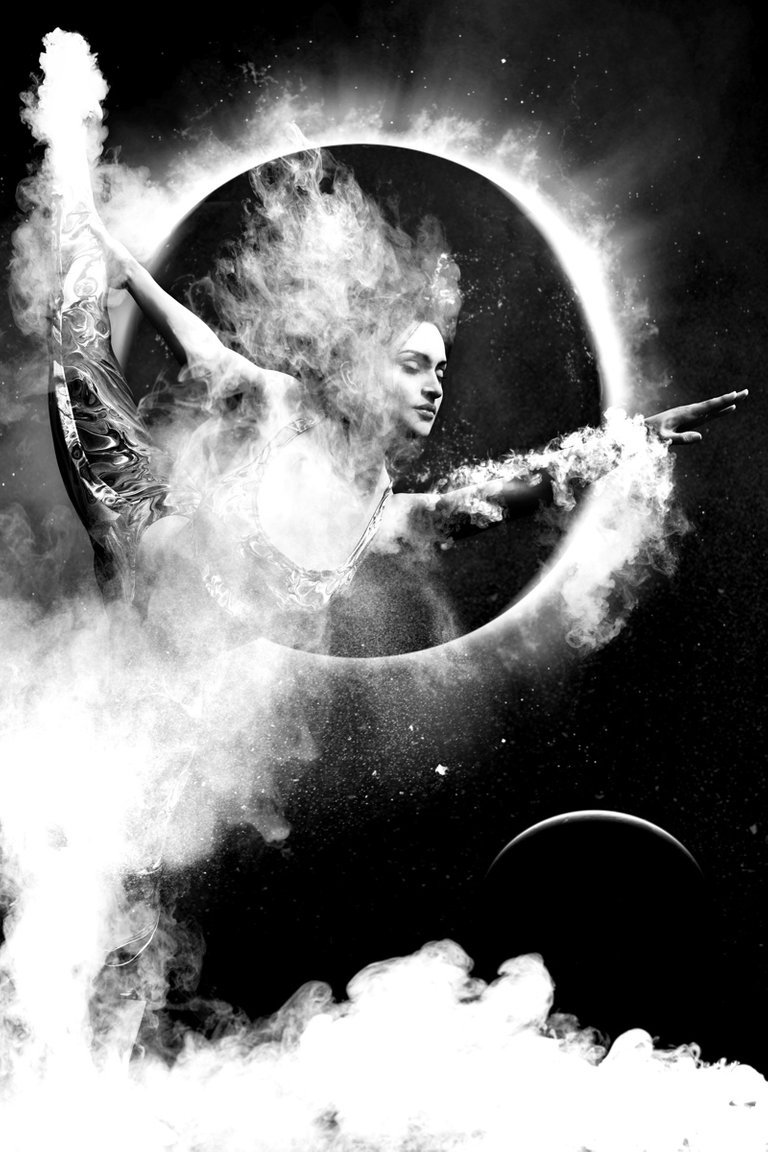 ---
---